New Sewing Machines by Singer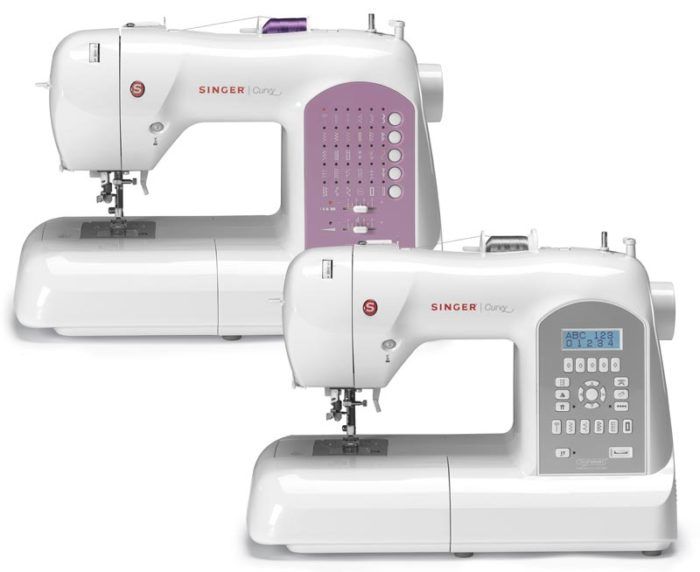 compiled by the editors of Threads
An Online Extra to Threads #140, p. 28
For more information on the Singer machines listed here, visit www.singerco.com. For information on new releases by other manufacturers, see The Latest in Sewing Machines.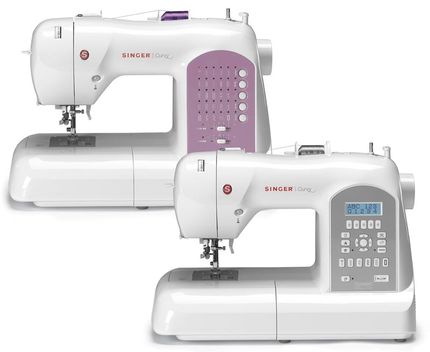 Singer—Curvy
SINGER® has once again made history by creating the SINGER CURVY™ sewing machine which eliminates the two biggest challenges and frustrations sewers have experienced during the past 157 years-threading the sewing machine and threading the bobbin. Using the SwiftSmart™ Threading System, all sewers have to do is simply guide the thread from the spool to the needle via the groove at the front of the machine. There is no longer a need to manually raise the bobbin thread with the new Drop & Sew™ Bobbin System. Sewers can now just drop in the bobbin and begin to sew.
Singer—Confidence Quilter
As the ideal quilting and sewing companion, the affordable SINGER® CONFIDENCE QUILTER™ machine includes the SINGER brands' reliable time saving features that are simple and easy to use, even for the first-time quilter. Quilting techniques that can easily be performed on the CONFIDENCE QUILTER machine can create a multitude of unique and beautiful projects such as table runners, handbags, wall hangings, quilts and blankets. Whether it is a simple hand quilt stitch design or an elaborate pattern requiring free-motion capability, the CONFIDENCE QUILTER machine provides versatility for fashion, home décor and crafting projects with its quilting, appliqué, decorative and stretch stitches.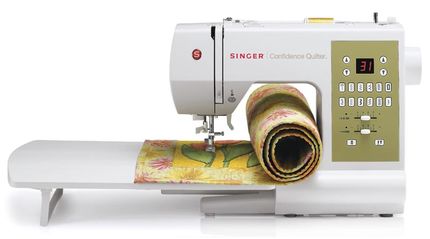 Photos courtesy of Singer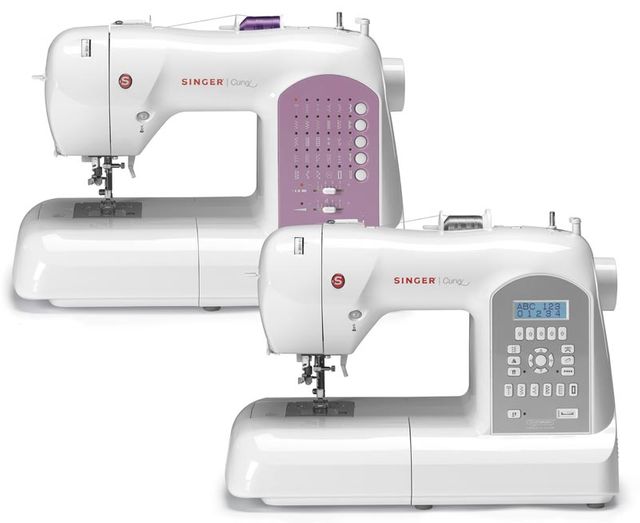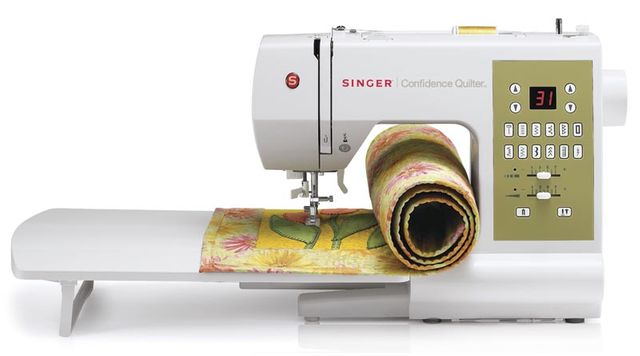 Singer Confidence Quilter