New Sewing Machines by Baby Lock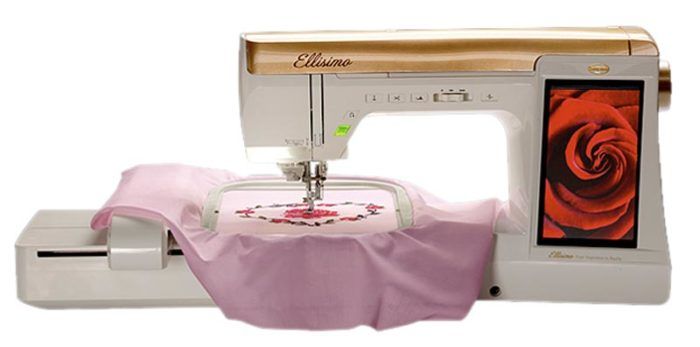 compiled by the editors of Threads
An Online Extra to Threads #140, p. 28
For more information on the Baby Lock machines listed here, visit http://www.babylock.com/. For information on new releases by other manufacturers, see The Latest in Sewing Machines.
Ellisimo
No matter how big your ideas, the sophisticated Baby Lock Ellisimo can take you from inspiration to reality in just seconds, offering you a truly illuminated sewing experience. From its LED Stadium Lighting™ to the 260,000 vibrant colors it showcases on its TruView™ LCD touch screen, the sophisticated Ellisimo has the tools you need. And with a 50-square-inch sewing area, a NeedleCam™ and the NeverMiss™ automatic needle threader, the Ellisimo helps make sewing easy—and allows you to spend your valuable time satisfying your creative impulses.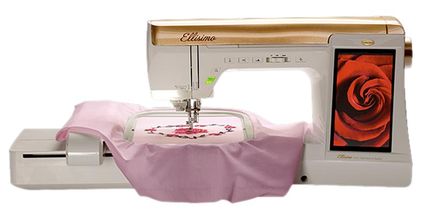 Baby Lock—A-Line Series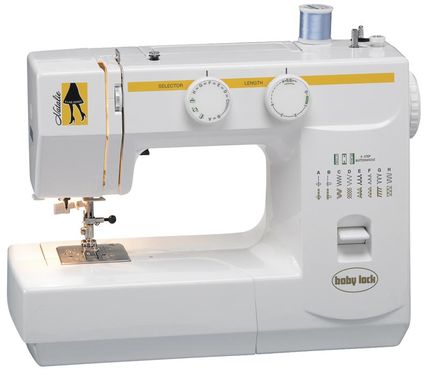 Baby Lock Natalie—When it comes to sewing projects, Natalie is a friend you can trust. With several convenient features such as 15 built-in stitches, a needle threader and a 4-step buttonhole, this machine is perfect for beginning sewers. Straightforward and reliable, Natalie is always there to help with mending, hemming and even crafting.


Baby Lock Maria—Whether you're interested in decorating, fashion or sewing with an artistic flair, Maria is the perfect machine to bring those ideas to life. This multi-purpose machine includes 23 built-in stitches, a 1-step buttonhole and adjustable stitch widths. With 5 included accessory feet and a needle threader, Maria is outgoing enough to handle a variety of creative projects.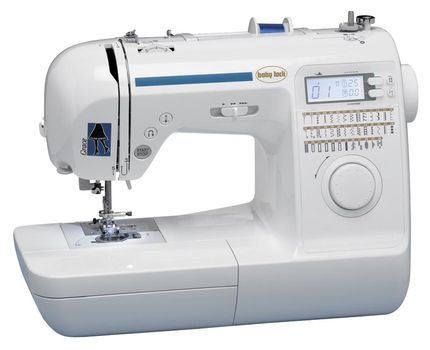 Baby Lock Grace—If you're an ambitious sewer, Grace can help you get to the head of the class when it comes to your sewing projects. This versatile machine is equipped to keep up with your creativity with project-enhancing features such as 40 built-in stitches, 1-step buttonholes and 7 accessory feet. Grace has thought of everything you need to make challenging projects a breeze, like a drop-in bobbin and a built-in needle threader.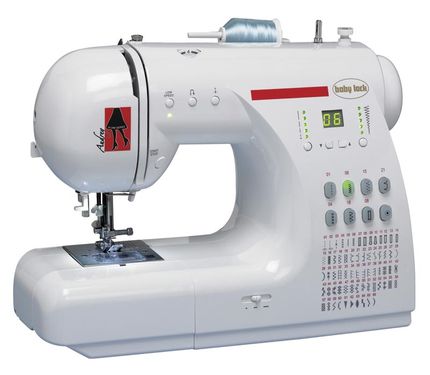 Baby Lock Audrey—No matter where you love to sew, Audrey is the free-spirited friend you'll want by your side. At just 12.8 lbs., this lightweight machine can easily travel or attend classes with you. Don't worry; Audrey has packed plenty of features for the road, like 66 built-in stitches, push button features, a drop-in bobbin and plenty of accessories. Audrey even has a convenient travel bag – perfect for any sewer on the go.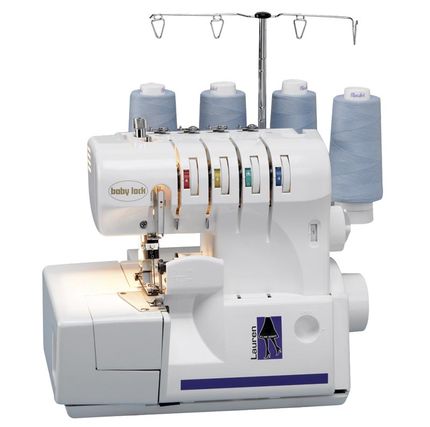 Baby Lock Lauren—Practical and steady, Lauren makes sure every stitch stays in place with professional quality and incredible speed. This easy-to-thread serger can handle 4/3/2 thread serging, blind hems, a narrow rolled edge and more. Lauren loves to give projects a finished look with reinforced stitches and decorative edging, so she's great to have around for virtually every project.
Photos courtesy of Baby Lock