How to Sew a Sheer Placket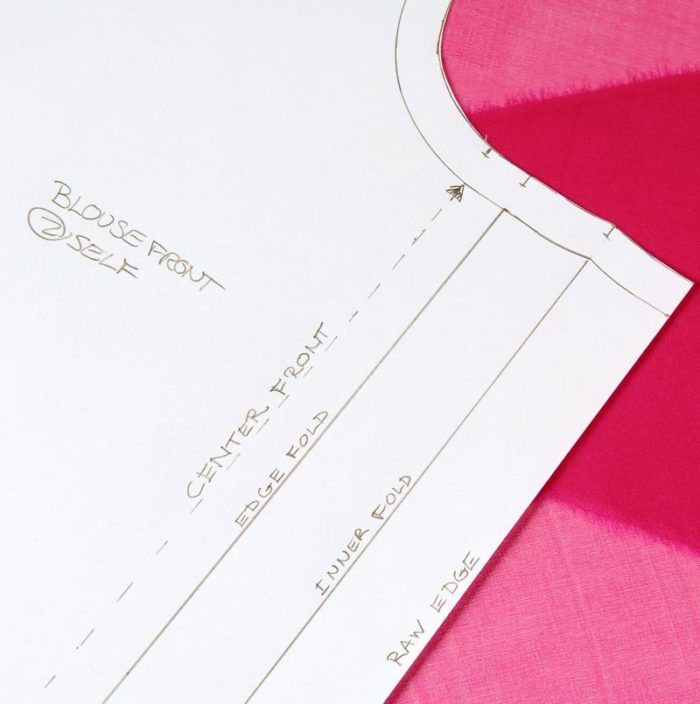 by Pamela Ptak and Annina King
An Online Extra to Threads #141, pp. 76-79
In Threads #141, authors Pamela Ptak and Annina King show how to create precisely hand-stitched buttonholes using silk thread on sheer fabrics. Here, they demonstrate how to create the placket for their gorgeous organza blouse.
 
Sewing a sheer placket is easy with a little bit of hand stitching and accurate pressing. As in a simple skirt hem, both the placket inner and outer edges are clean and the raw edge is encased in the placket with a double fold.
Preparing the sheer placket
1. Extend the placket. If necessary, first prepare the pattern at the center front extension/placket opening by adding paper for two folds. Cut out your fabric, keeping the center front aligned with the lengthwise grain.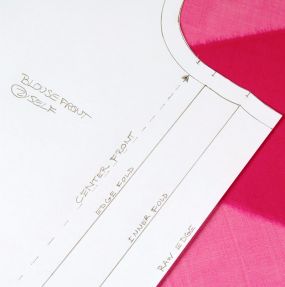 Create a double-fold placket pattern.

2. Trace the folds. Using a contrasting color of very fine silk thread (not buttonhole twist), thread trace (baste) by hand with a single knotted thread along the line for the first fold of the placket.  Cut thread with a tail extension. Do not knot second end. Thread trace second fold by hand in the same way.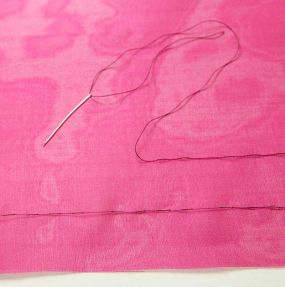 Trace the fold lines with silk thread.

3. Fold and press. Carefully fold along the first line of stitching and press using steam and gentle pressure. Fold along the second line and press. The very fine silk thread will not mar the cloth in the way a poly or cotton thread would and it will not leave tell-tale fibers behind when removed.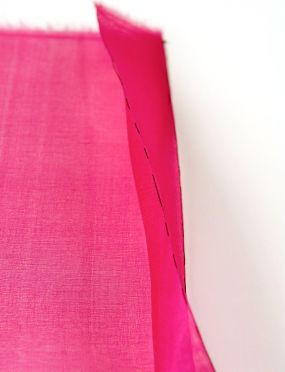 Steam-press along the basting.

4. Secure the placket. Hand-baste the blouse front to extension/placket near inner edge of fold (first fold made) by hand to hold smoothly in position. Remove all of the basting stitches after finishing your buttonholes.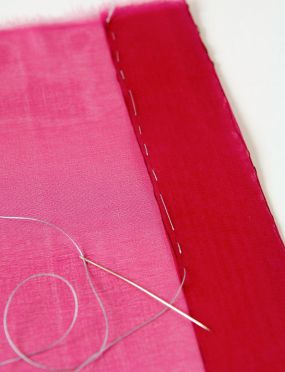 Hand-baste the placket in place.
If you're looking for more placket techniques, check out Susan Khalje's tutorial on making a hidden button placket and learn how to shape a sleeve with an easy fold-over placket.  
Photos: Sloan Howard