Meet Designer Brook DeLorme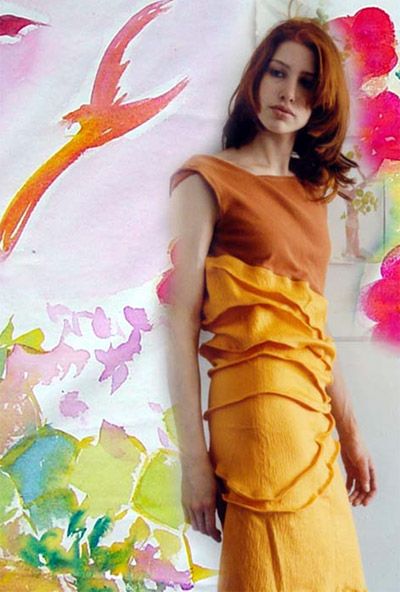 UPDATE:
Since this article orginally ran in a 2003 issue of Threads, Brook DeLorme has continued her growth as a fashion designer and sewer. Her current website showcases her unique take on design, very unlike many traditional methods.
Brook's interpretation of fashion design, both in 2003 and at present, is inspiring to sewers of all levels, causing the viewer to think outside of how they traditionally interpret fashion. At the time of original publication, Brook oftentimes left edges unfinished and interior details showing from the outside, providing a unique look that isn't always represented by traditional magazines. Although that may not be everyone's aestheic (and not even the way Brook sews today), seeing such a creative and raw interpretation of fashion design is always important–especially when trying to inspire a new sewer.
To see more of what Brook has been up to lately, take a look at her current collection here. She also posted a response on her personal blog, which you can read here.
Meet Designer Brook DeLorme
by Jennifer Sauer
an Online Extra to Threads #107
Brook DeLorme, a 23-year-old designer from Portland, Maine, is making a name for herself outside traditional fashion circles with garments that are unique in concept, form, and execution.
Each one of Brook's handmade garments is inspired by, and embodies, a philosophical thought, which is outlined on the garment's hand-lettered label. Brook's raw, deconstructed aesthetic includes unusual combinations of recycled or bargain fabrics, with edges and seams that are left exposed, frayed, and purposely messy (see Brook's Garments).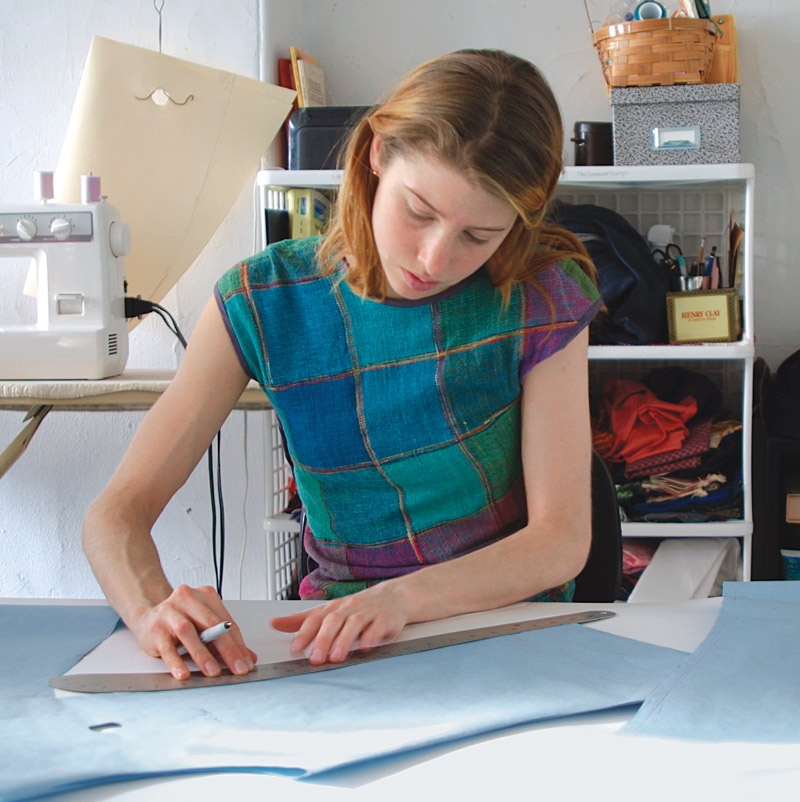 Brook's large, sunny studio is conveniently located near the Maine College of Art, where she takes sculpture and philosophy classes. Everything in her studio, including tables and shelves, is portable and can be rearranged at a moment's notice, depending on her design needs for any given day.
But perhaps the most interesting part of a Brook DeLorme garment is the way it's created. As Brook works, each garment seems to take on a life of its own. She sculpts her clothing using a creative process that pushes design and sewing conventions aside and embraces the freedom of "decide as you go." This allows her to change style, shape, silhouette, and detail at any point during construction.
Besides designing a collection of one-of-a-kind garments each season, Brook also takes the time to photograph all her pieces and uses the images to compose artful brochures. She uses the brochures to promote her clothing, but more important, as inspiration for future garments.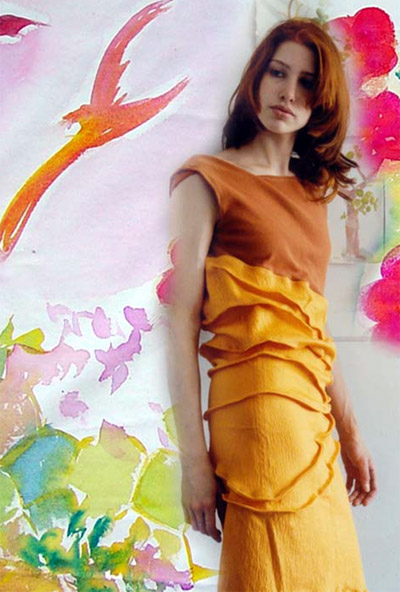 Mobius dress
Asymmetric tucks and bold colors
Floral shirt
Topstitched lines left free at the raw hem.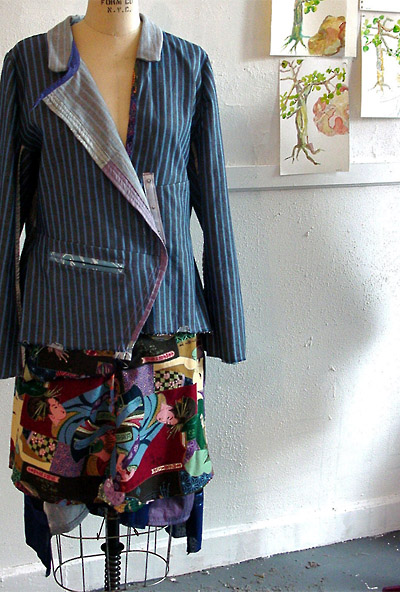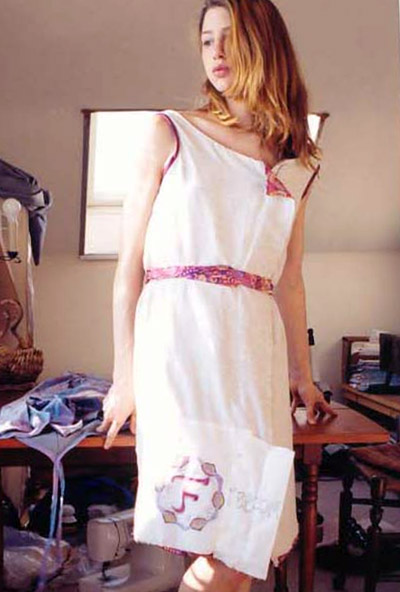 Denim jacket
Mix-and-match binding and snap-tape closure
White dress
Hand-lettered hem detail and pink fabric accents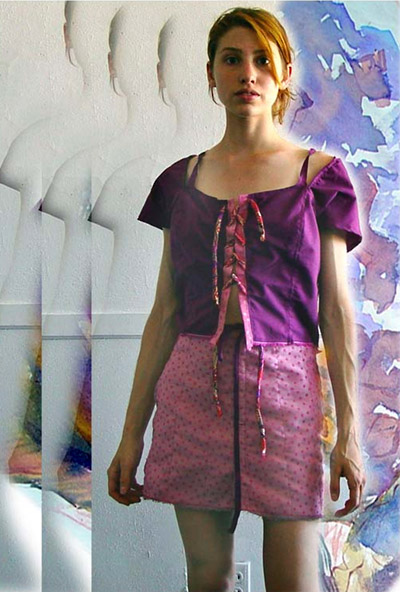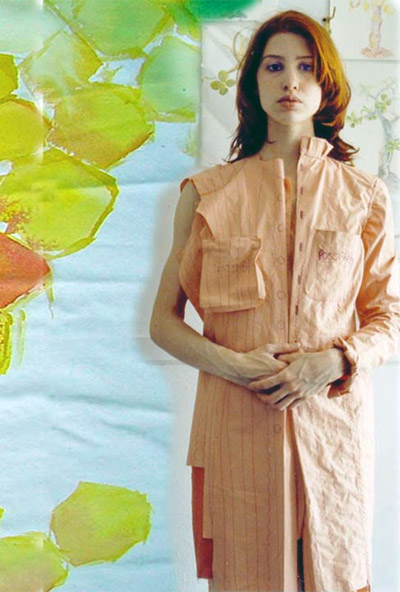 Laced top, pink skirt
Twisted straps and center-front lacing
Orange dress
Two different garment halves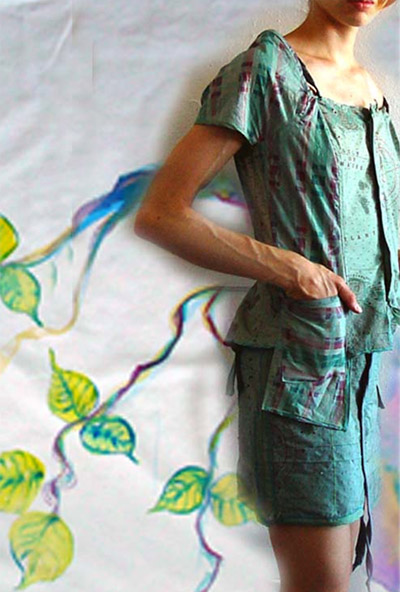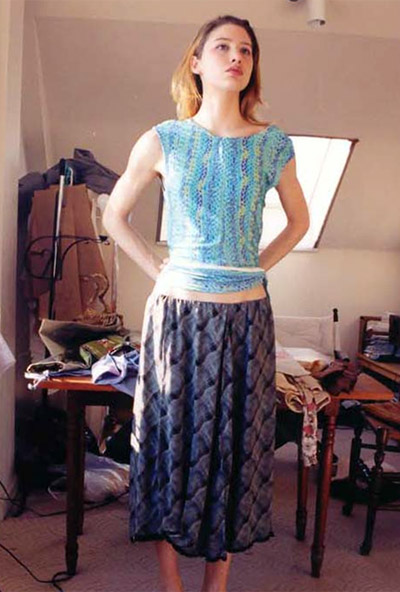 Green top and skirt
Dyed map print and pocket dropped off the shirt hem
Blue top, purple print skirt
Unusual fabric combination and uneven sleeves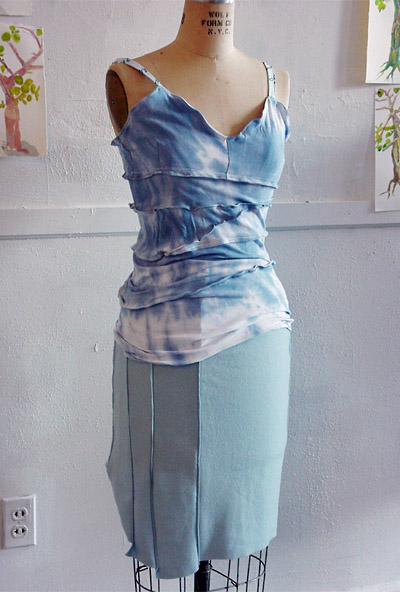 Patchwork dress
Patchwork fabrics with raw edges
Tie-dye tank, blue skirt
Uneven tucks and hems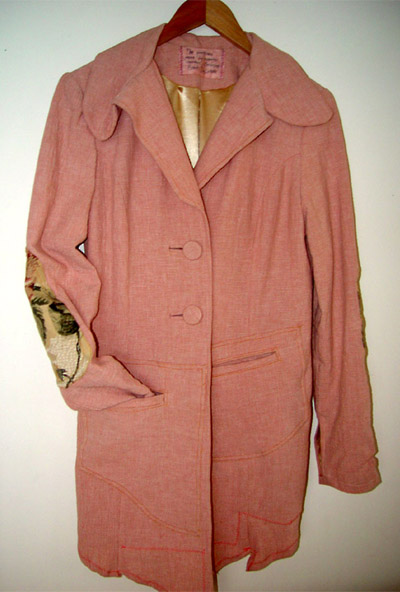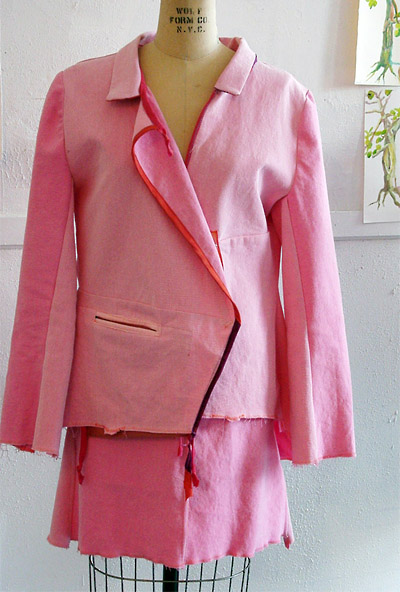 Pink coat
Offset pockets and pieced fabric
Pink jacket and skirt
Dangling bias binding and asymmetrical closure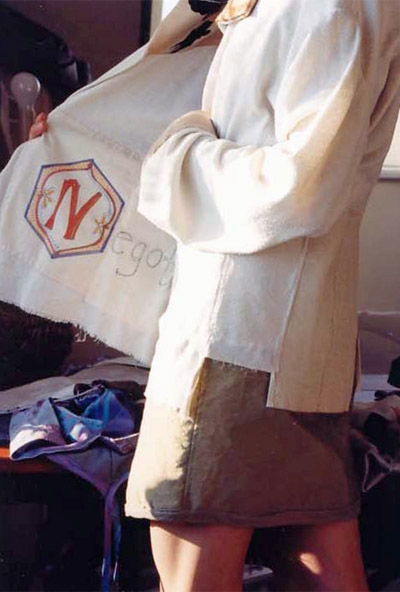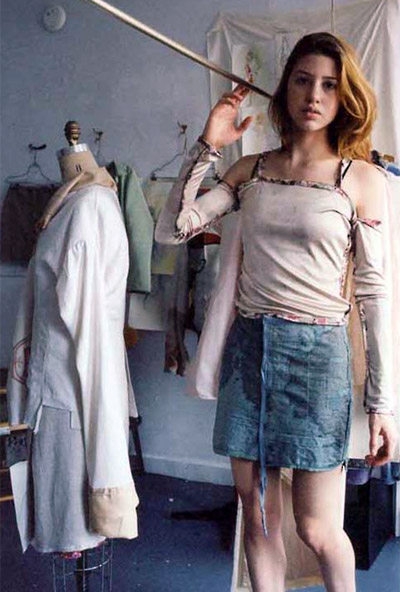 White jacket
An interior message
Map skirt, white top
Off-the-shoulder sleeves and exposed seams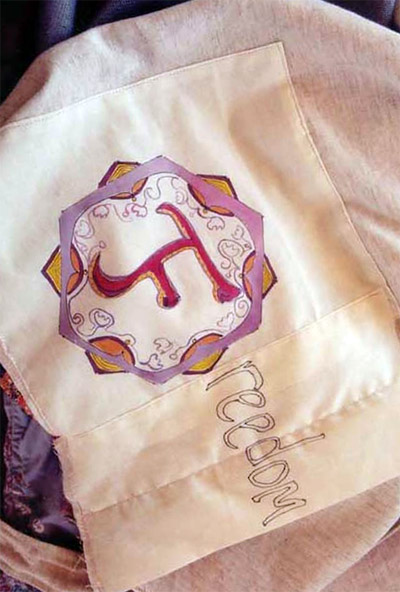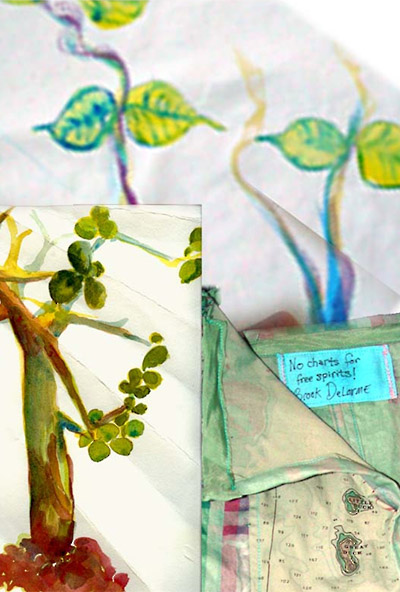 Hand lettering
Hand-painted fabric
Garment label
Hand-lettered labels
See more of Brook's work on her website.
To read more about Brook's design method, see the June/July 2003 issue of Threads (#107).
Jennifer Sauer is an associate editor of Threads.
Photo this page: Jennifer Sauer; slideshow photos: Brook DeLorme