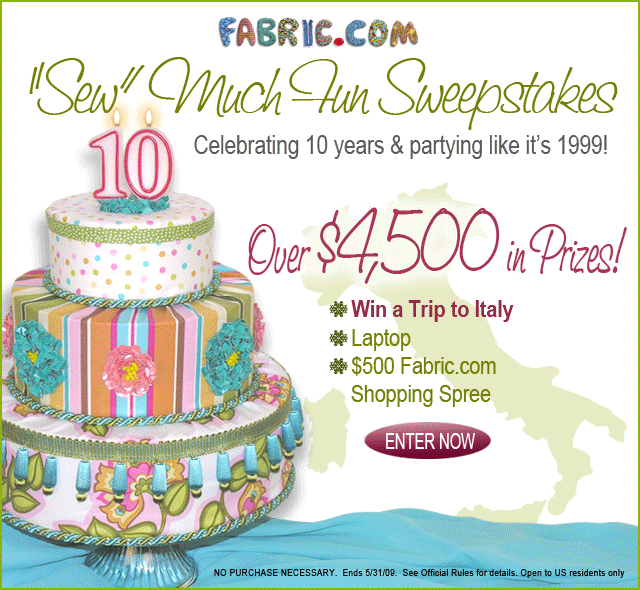 Fabric.com is one of the best known online fabric sources, and it's hard to believe that they're celebrating their 10th anniversary! They're observing this milestone with an exciting contest and will dole out over $4,500 in prizes to three lucky winners. The rules are simple, and no purchase is necessary in order to enter. The prizes are awesome, so it's totally worth taking the time to enter. The contest ends on May 31, and time is quickly running out. You don't want to miss out on this opportunity. Someone has to win, and it might be you!
Click the contest link above and submit your entry. Good luck!
DISCLAIMER: This post is not associated with any advertising for Fabric.com you may see on our site, and they did not ask us to write about this contest. We just thought this was a great contest and wanted to share it with you.