Vote for the winner of the SewStylish Spring Fashion Challenge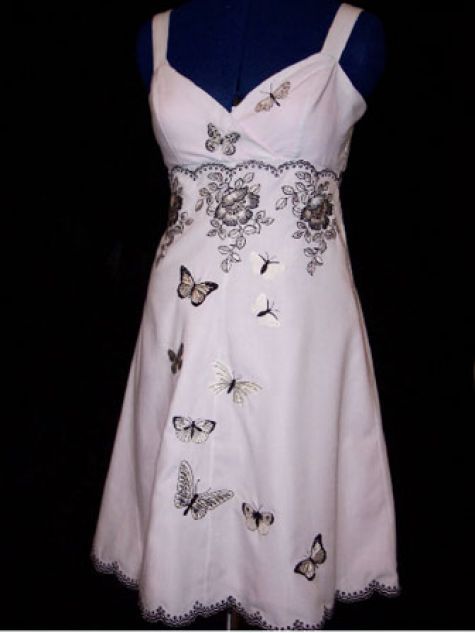 The finalists for the SewStylish Spring Fashion Challenge have been chosen!
To cast your vote to choose the winner, click here to go to the contest on CraftStylish.
There is only one vote per person and voting closes on June 16th, 11:59 pm. Winner will be announced on June 17th.
To learn more about the winners and their creations, scroll down to see images and descriptions from the designers themselves.
The winner will receive a Singer Esteem II sewing machine, Pattern Master Boutique pattern-drafting software from Wild Ginger, and Threads Industry Insider Techniques, Volumes I and II DVDs.
Butterfly Garden Dress by Little Rachel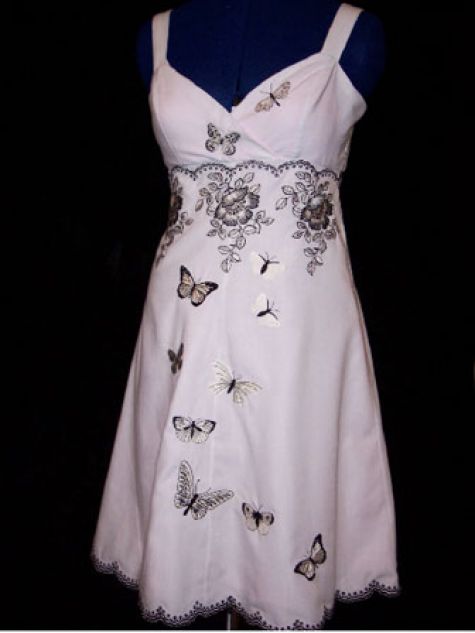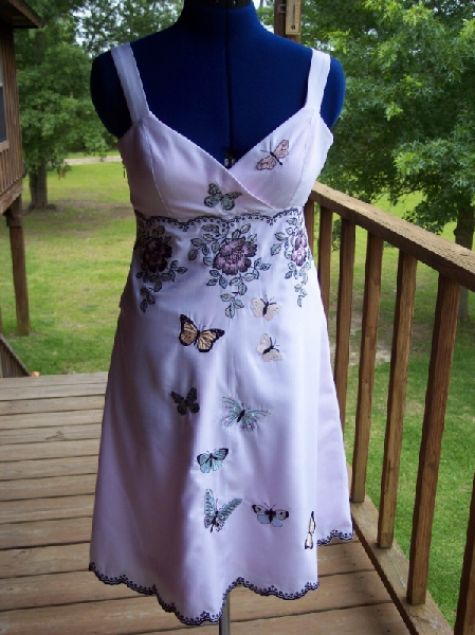 I wanted to create a dress that loves the sun as much as I do. I made the pattern "as is" because it provided the perfect canvas for my embroidery work. I altered a black-work design originally intended for linens. I filled it in with color change thread. I then used the scalloped border to create a matching hem line. Lastly, I added a flurry of butterflies, also in color change thread. Inside, it is a dramatic black and white creation. But, outside, it really comes to life!
Sassy Stripes by Gertie T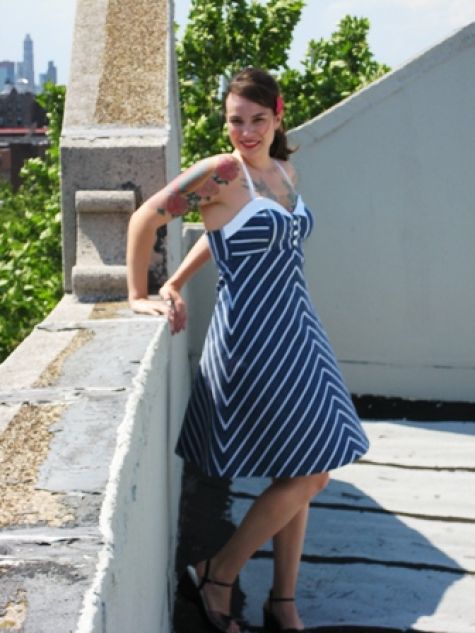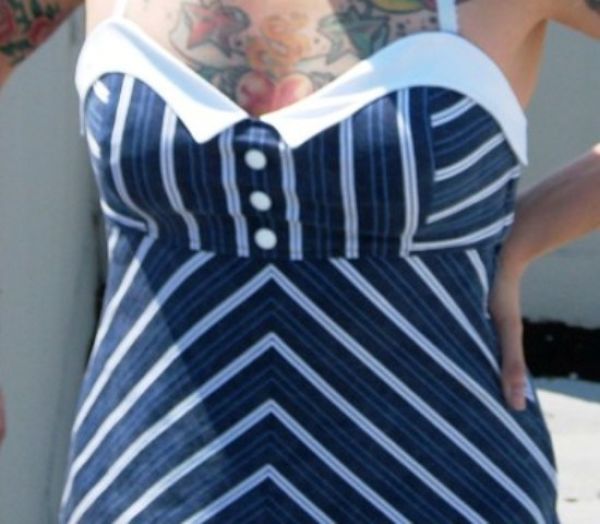 My dress was inspired by one of my favorite designers, Betsey Johnson. I love her fun use of prints and retro details, and I tried to incorporate some of that into this project.
I used the short sundress version of the pattern, made up in a striped stretch twill. I implemented a special layout to make the chevron design with the stripes. I made the front bodice one piece (instead of the overlapping wrap look), and made collar-like bodice flaps in white. Three white buttons adorn the front. The straps are white elastic with a tricot edge, and they cross in the back to give great support. I also changed the length, shortening the pattern by a few inches for a summery look.
I used some special finishing techniques, including Hong Kong seams, a twin-needle stitched hem, and a built-in bra.
I hope my design incorporates all the things I love about Sew Stylish magazine DIY designer sewing, special techniques, and a fun spirit. I would love to win the contest, particularly because I have been coveting the Wild Ginger software for well over a year!
Origami Dress by AthenaWaves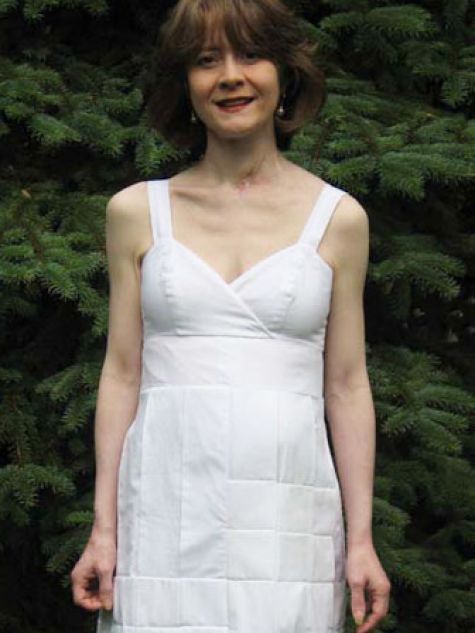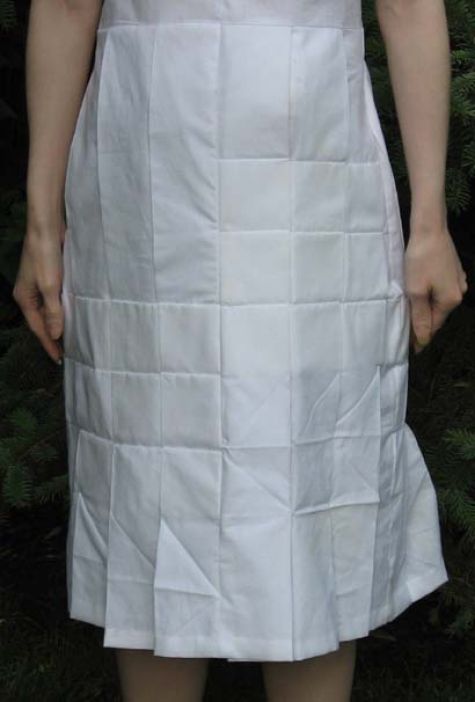 I was inspired by this 'Origami' dress designed by Francisco Costa, senior designer with the Calvin Klein Co. for the Spring 2009 collection.