Project Runway Episode 7 – Blue for You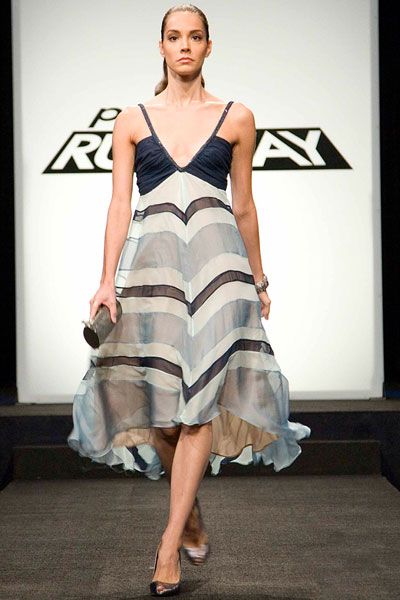 Last night's show left us with a victorious Irina, who won the challenge for two blue ensembles with what looked to me like a gray, black, and white striped dress; and a sad Louise Black leaving, the victim of ruffle mania.
As I recall, during one of the early weeks this season, I expected Louise to make a good showing in Project Runway. Then, last night when she was sent home I have to admit she wasn't at the top of her game.
For several weeks now, Project Runway's appeal has been on my mind. I've been watching from the production point of view and asking what is it that keeps us coming back each week? I realized there are eight elements in every show: They announce the week's challenge; start designing; go fabric shopping; start building clothes; endure the mental meltdowns; watch the runway show; hear the critique; and reveal the results. Of these weekly features, which is the most important to you? Decide before reading on.
In my opinion, the runway show most epitomizes the program. Isn't that what we're waiting for—to see the clothes on the runway? I think the runway presentation is edited poorly. It moves too fast, very little time is spent showing the actual clothes. Half of the time the camera is focused on the designer and their thoughts and not the garment. I can't see enough of the garment to pass a judgment and arrive at my own decision without pausing and rewinding multiple times. So last night I timed the runway show to see how much time they give us to see those clothes. How many minutes do you guess is allotted to the actual runway? Guess. The answer is on the bottom. What's your favorite part?
Until next time…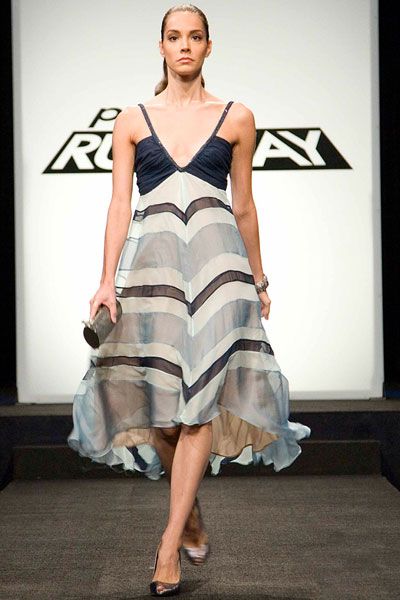 This dress stole the show and made Irina the night's winner. Does this dress look blue to you?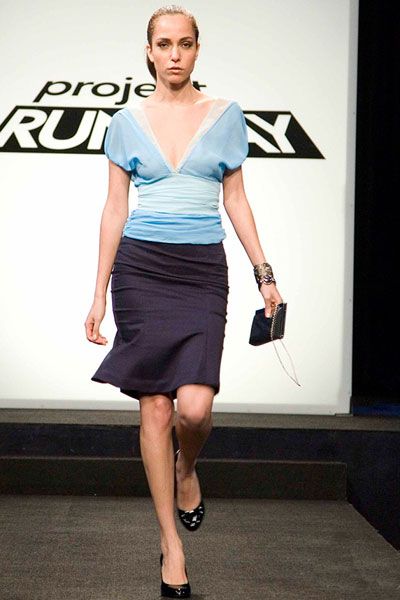 Gordana was Irina's team mate and made this top for their business/ day look.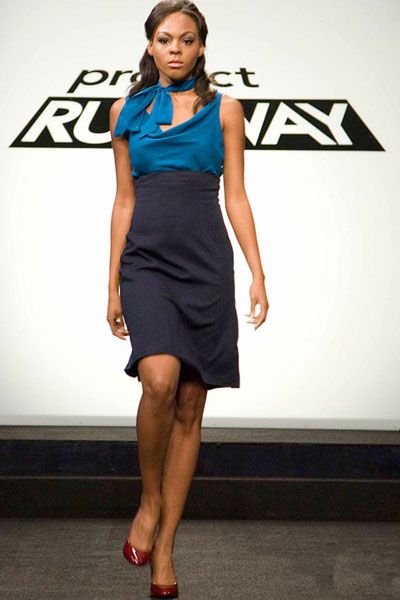 The judges praised Carol Hanna's day to night chic dress. Her partner was Shirin.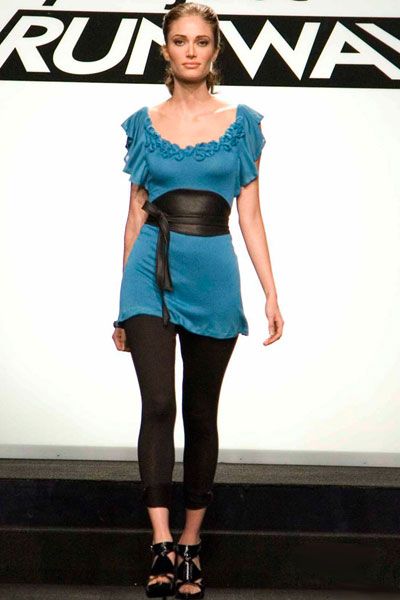 Shirin designed for a week end of going out. All the judges liked both of Carol Hanna's team's garments and complemented their marketability.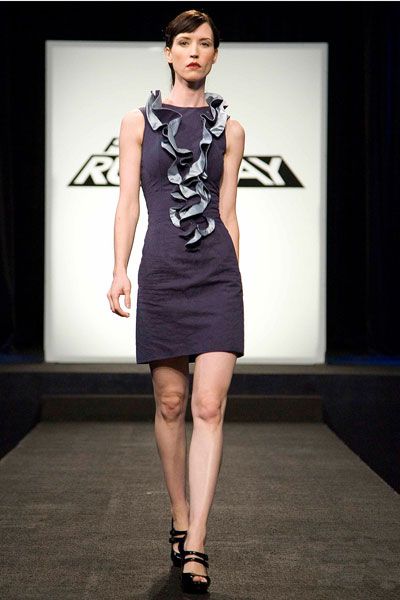 Louise has a definite style that appeals to fans, but she returns to this one silhouette too often.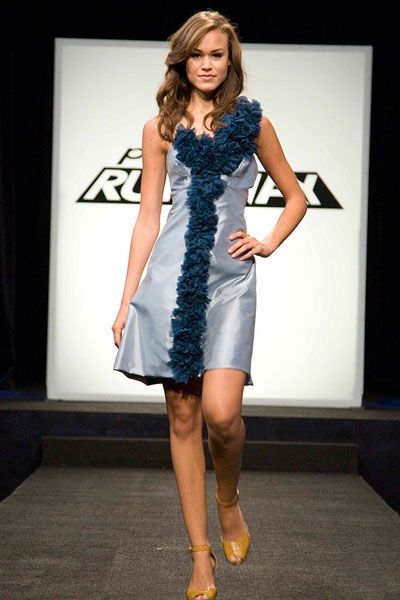 Louise, please don't use another ruffle down the front of a dress this year.