Sewing with the Bobbin Thread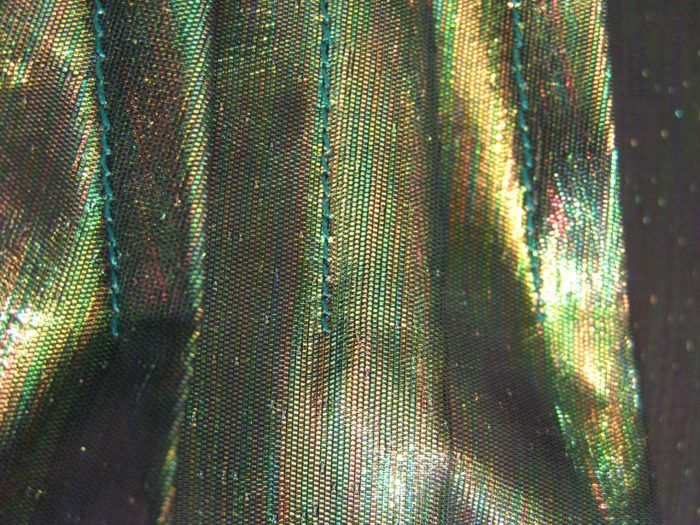 Tucks or darts in transparent fabrics:
The desired effect when sewing tucks or darts in transparent fabrics, is making the end of the stitching clean, pucker-free, with no tail-ends of thread waving about. This is done by sewing with the bobbin thread.
When sewing with the bobbin thread, you are essentially folding the thread onto itself before sewing. That way, at the end of the tuck, the stitching line just-ends.
You need to think backwards when sewing this way. Generally when sewing a tuck or dart, you sew in the direction that it will end, and at the end, you back tack.
For this technique to work, turn your thinking upsode down–this means, you will begin the stitching line where you want it to end, and stitch from that point.
In this demonstration, the upper thread is yellow, the lower thread is red, for clarity.
To begin, mark your tuck stitching line with the chalk wheel or clay chalk.
Then, drop the feed dogs on the machine. Place the work under the machine and lower the presser foot.
Dropping the feed dogs will keep the machine from walking the fabric before you start sewing. If the feed dogs are up, the first stitch will come out crooked.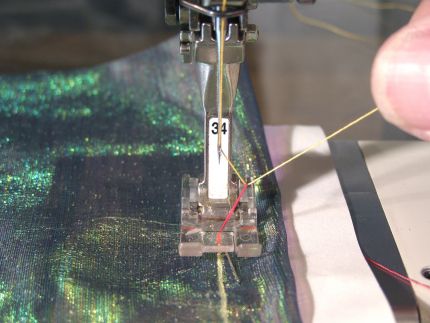 Holding the end of the upper thread, walk the machine one stitch, so the bobbin (red) thread pops up through the fabric.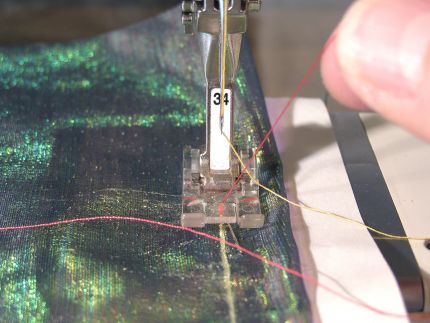 Pull up on the bobbin thread, bringing up at least one yard of thread. Make sure you have enough thread–you will need to sew the tuck, or dart, as well as using the extra to prepare for the next tuck or dart.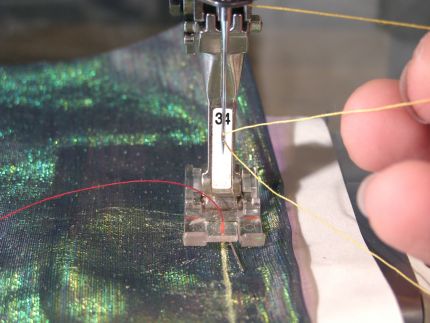 Remove the upper (yellow) thread from the needle.
Start your 14-day FREE trial to access this story.
Start your FREE trial today and get instant access to this article plus access to all Threads Insider content.
Start Your Free Trial
Already an Insider? Log in