Announcing the SewStylish Fall Fashion Challenge Winner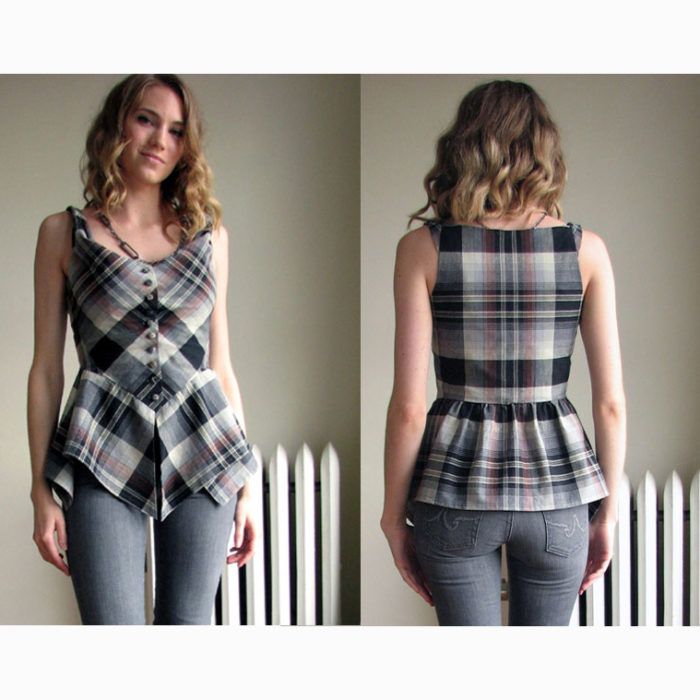 It was a very close call. So close that the ranking of the finalists in the Fall Fashion Challenge changed daily as the editors checked the polls eagerly each day to see who was in the lead.
After more than 2,000 votes, the winner is Very Prairie!
Her Vivienne Westwood Anglomania-inspired top took first place and she is now the proud owner of more than $1,200 in prizes including:
The Ottlite Craft Plus Floor Lamp: Shed a little light on your sewing projects with this amazing lamp. See colors true to their actual tones with the patented bulb, and adjust the flexible neck that's perfect for any working area.
Baby Lock Sophia Embroidery and Sewing Machine: Start sewing and embroidering with BabyLock's Sophia Embroidery machine. This machine does double duty with a removable embroidery bed and 70 built-in embroidery designs. The machine also has 67 built-in stitches for regular sewing and comes with 8 snap-on presser feet.
Threads Industry Insider Techniques DVDs, Volumes 1 & 2 : Learn techniques and tips from the pros with these DVDs. Straight from the editors of Threads, these DVDs are full of know-how any sewer can't live without. Perfect for sewers of any level, this collection will become an invaluable tool in your sewing room.
This year's challenge inspired you to upload more than 60 entries to this contest, and we were so inspired by all of your amazing designs. Thanks to all who entered and a big congrats to Very Prairie!
If you'd like to see all of the entries, check out the Fall Fashion Challenge Gallery.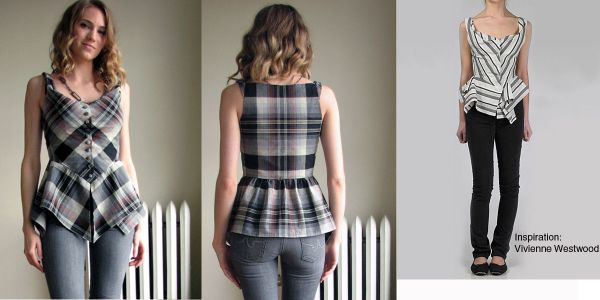 "This vest was inspired by a Vivienne Westwood Anglomania top. It's a great piece for fall because it can be worn alone on warmer days or layered over another shirt when chilly. I used Vogue 8385 to construct the top and drafted an L-shaped peplum pattern to better resemble the designer original. I carefully lined up the plaid cotton fabric and added a row of covered buttons to the front. My favorite part is that the inside is completely finished with rayon lining, so it looks just as nice as the outside."
Still in the competing mood? Enter the Make It Pink Challenge for a chance to win more than $200 worth of thread from Gutermann.