What sewing book do you turn to most often?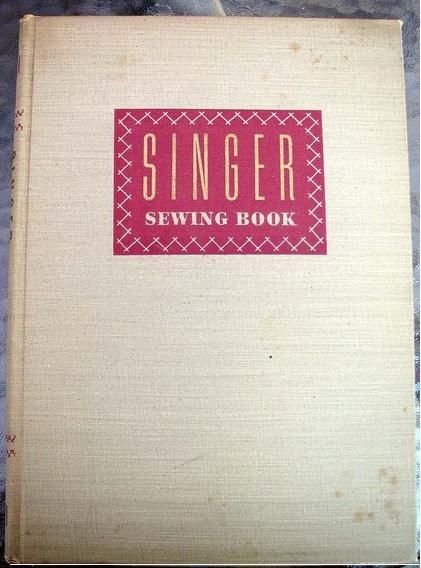 When I was young and a beginning, passionate sewer, I could always count on my mother to guide me through any sewing stumbling block. She adeptly used every obstacle as a teaching moment. I learned so much from her!
Once I was on my own, married with children, there was no one nearby to turn to. My difficulties were much less frequent, but when they did occur, I had to rely on other sources to find answers or to steer my sewing to the next level. The only general sewing book I owned was "Singer Sewing Book." It had been my mother's, and is quite well-worn, but it has answered all of my niggling questions since my mother's death many years ago.
Of course, once I joined the Threads staff 12 years ago, I gained access to the best resource ever- Threads-(OK, so maybe I'm a little predudiced!), and the wonderful sewing colleagues I work with are equally as wonderful. But, just as I can't seem to part with my issues of Threads despite having the Threads DVD Archive, I also can't part with that copy of the "Singer Sewing Book." I guess it has become the warm fuzzy reference on my book shlef. I rarely use it anymore, but it's a staple in my sewing room nevertheless.
As you might expect, the staff at Threads is hopeful that our most recent special issue, Teach Yourself to Sew, and companion DVD series will become the new sewing go-to resources for anyone who is just starting out or even someone who simply wants to brush up on rusty sewing skills. 
What do you most frequently turn to in a desperate sewing moment? Please tell us about your most faithful resources.