"Kwik" to Sew and Easy to Wear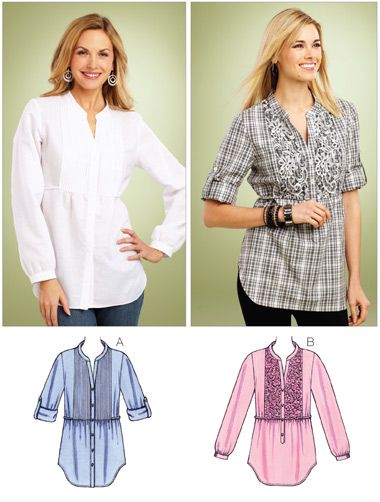 Effortless garments from Kwik Sew's Spring 2011 collection highlight pleats, gathers, ruffles and fun details.
Pleats are hot this season. Add a little interest to your wardrobe with the pleated shorts in pattern no. 3854 or the tapered pants with double pleats in pattern no. 3853. Go classic with the pleated skirt found in pattern no. 3852.
For feminine flair select designs with ruffles and gathers. Pattern 3851 is a three or four tiered skirt perfect for dressing up or down. Make ruffles stand out by adding them to simple garment silhouettes such at view A in pattern no. 3844, a simple tank, or view B in pattern no. 3855, a classic sheath dress. Sweet ruffles are for all ages! Make pattern numbers 3862 and 3864 for cute spring dresses in Toddler sizes T1-T4 or Children sizes XS (4-5) through XL (12-14).
Finish off your effortless wardrobe with the two tops in pattern no. 3849. Both have mandarin collars, princess seams and buttoned tabs to hold the rolled up sleeves. View A has multiple pin-tucks adorning the front while view B has a lace overlay.
These are just a few from the Kwik Sew Spring collection so be sure to check out their full line.