Getting Together to Sew and Eat?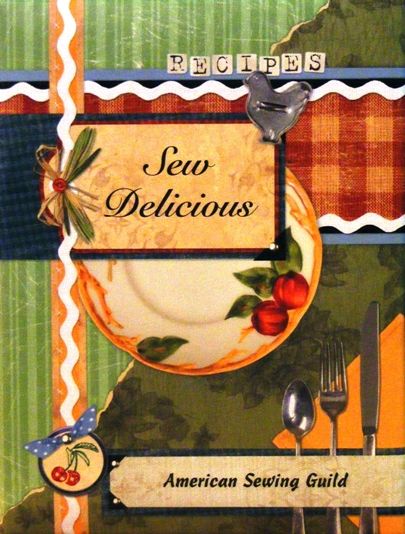 When you gather sewing friends together for a day or evening of stitching and sharing ideas and helping hands, how big a role does food play? To my mind, food is always important, especially for maintaining the energy necessary for a productive sew-a-thon. Plus, it helps bring people together and facilitate the process of getting acquainted. Regardless of how long a get-together lasts, refreshments should always be available for guests. Just make sure napkins are, too!
The American Sewing Guild has released a new publication that may interest sewers and hostesses alike: a cookbook. ASG members from around the country shared their recipes for more than 500 dishes in Sew Delicious Recipes (Morris Press CookBooks), which benefits the fledgling Los Angeles Chapter (ASGLA). It was printed in advance of the ASG 2011 National Conference and was available for sale at the event. You can also purchase it online for $15.00 at ASGLA.org to help support the chapter, which was founded three years ago.
Inside this three-ring-bound cookbook you'll find a wide range of regional and international dishes, some traditional and some a bit more creative. The name and home chapter of the ASG member who submitted each recipe is noted alongside the ingredients list. Low fat and reduced-calorie options are also included.
The collection is divided into the usual cookbook categories of Appetizers & Beverages, Soups & Salads, Vegetables & Side Dishes, Main Dishes, Breads & Rolls, and Desserts, but also includes Cookies & Candy, and the mysteriously titled This & That section, which contains recipes for fun centerpieces and snack foods perfect for entertaining.
I'm drooling over the Corn Pudding, the Spinach-Stuffed Baked Salmon, and the Blueberry-Pecan Cake, and the recipe for a Dancing Mothballs Centerpiece intrigues me. If I ever hold a sewing get-together at my house, these are some of the recipes I'll consider making to share with my guests.
Do your sewing get-togethers include food?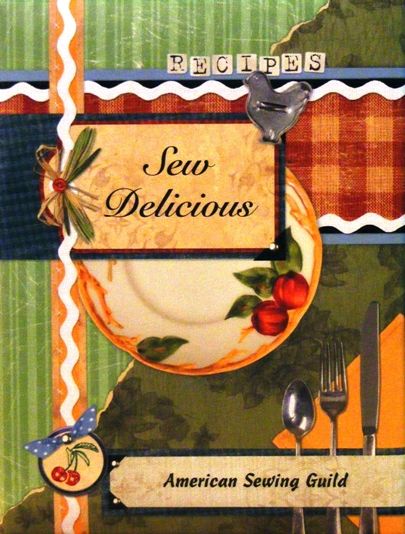 The ASG's cook book contains more than 500 recipes submitted by ASG members.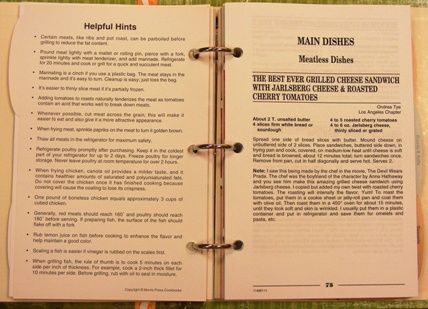 Helpful hints for the kitchen and cooking are included at the beginning of each recipe section.