Make Magic with Your Sewing Machine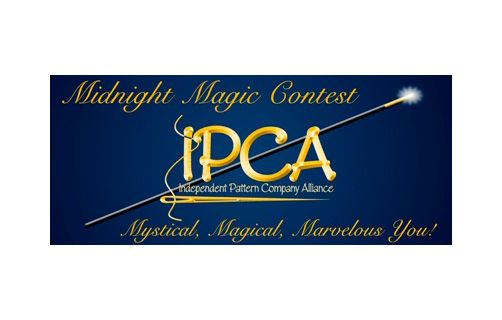 It may seem a bit early to be thinking of sewing competitions in 2012, but now's the time to get started if you're interested in entering the Independent Pattern Company Alliance's (IPCA) first-ever fashion sewing competition. With a theme of "Midnight Magic," the entries are sure to be spectacular. The competition is now open and will accept entries until January 26, 2012.
The challenge is for contestants to select patterns from any of IPCA's eight member pattern companies (see examples of their patterns in the photo gallery) and then unleash their imaginations to interpret the "Midnight Magic" theme in a garment or outfit. Entrants then submit photos of their creations to the pattern companies for preliminary judging.
Each pattern company will choose up to eight finalists from the photo entries, and these semi-finalist garments will be displayed at the Sewing & Stitchery Expo in Puyallup, Washington, March 1-4. During the expo, attendees can vote on their favorite contest finalists to receive People's Choice awards.
Final judging will take place at the International Textile Expo in Las Vegas, March 19-21. Grand, second-, and third-place prizes will be awarded, and the garments will be placed on display.
For complete entry guidelines and updates on the contest, visit PatternCompanies.com.
What does the theme "Midnight Magic" bring to mind? Have you ever entered a sewing competition? Was it fashion focused or technique/construction focused?