Clothing History from Afar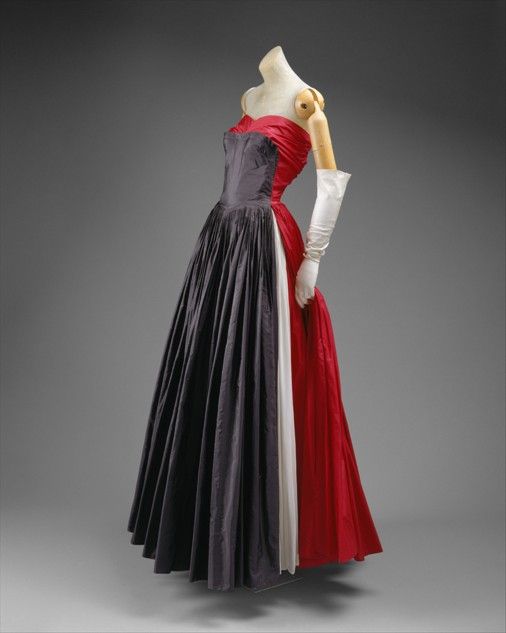 No matter where in the country-or world-you are, you can view items from New York's Metropolitan Museum of Art's costume and garment collection in detail. The Met holds an extraordinary collection of garments that date from as early as the 1st Century A.D. all the way through the present day. Many of the items in the collections database are not on display in the museum. If you can't visit the museum in person, visiting the online collections database is the next best thing. Visit The Metropolitan Museum of Art's online collections database.
There are nearly 40,000 catalogued items in the costume collection, including items such as jewelry, shoes, scarves, hats, masks, parasols, purses, and hair adornments. Narrow your search by who (designer), where (geographic origin), what (item type, material, or technique), when (time period/era), and by museum department. The easiest way to find what you're looking for-let's say, a dress-is to enter the garment type and a few qualifiers (dress, dance) into the search and narrow down the results further by using the "what" and "when" tab.
You can scroll through the search results and click on individual items to view a detail page. Most of the costume detail pages in the database offer several views of the garment that can be enlarged and even downloaded for personal reference. Details give the item's date of creation (or approximate), culture of origin, its medium (materials), dimensions, a description of the garment and brief history of its creators (if available).
I can spend hours searching through the Met's costume collection database for garments from other eras. It's an amazing source of inspiration and information, both on fashions of different time periods and on construction methods-and it's a whole lot easier than going to the museum itself.
Do you like to peruse museum collections online? What are your favorite museums with online collections databases? Does looking at garments in a museum inspire your own sewing?