Is There a Right Way to Iron a Garment?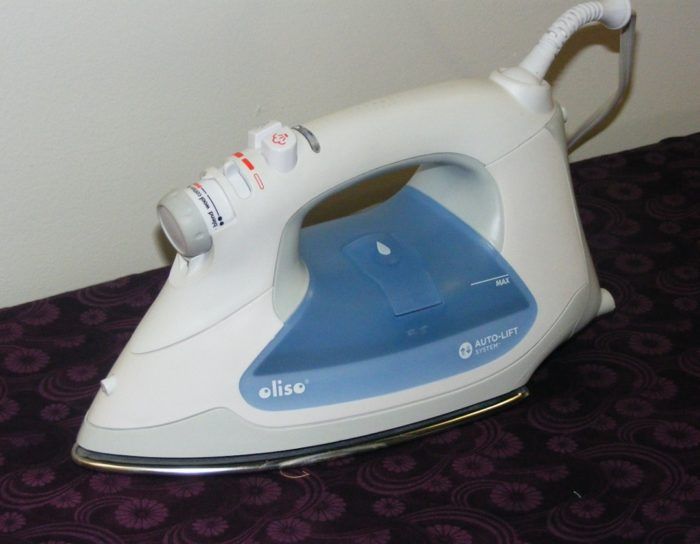 When you iron a garment, do you follow precise steps?
I asked this question of several friends, and I was surprised at the different responses I received–even among those who did use a specific plan. Some always start with the top and end with the bottom (of a dress); some start with the back and move around until they return to the back, others start at the front. Some simply iron whatever hits the ironing board first, or whatever looks the most wrinkled first.
My grandmother used a specific ironing plan.
My grandmother was born in Sweden and came to the United States in 1914 when she was 16 years old as many children did at that time–leaving their families for the hopes of a better life in the US. She worked as a "domestic" in North Carolina after her arrival here. Back then domestics did a little bit of everything around the house. They cooked, cleaned, watched children, and did the ironing. There were no steam irons and no easy care, permanent-press fabrics, so ironing was a time-consuming chore, but the garments had to look good. Long after her years as a domestic, she was extremely particular with the way she ironed, and she insisted that there was a right and a wrong way.
Grandma's ironing philosophy does work.
Grandma's basic ironing philosophy was to press the most important part (usually the collar) twice–the very first step and the very last step. The collar had to be noticeably crisp and unwrinkled, and this double-pressing assured it would be. The steps sandwiched between the two collar pressings depended upon the garment, but they followed a general rule. The garment parts that were more prone to wrinkle while worn were ironed first (back, sleeves). She knew that whatever she ironed first would loose it's crispness as the garment was moved on the ironing board to press other places, so she started with those areas that were going to get wriinkled anyway shortly after it was put on. Usually the garment back came after the collar for this reason. Next came the sleeves–especially long sleeves. Both of these are more easily wrinkled when one sits or bends an arm, so no worries if they loose their crispness during the ironing process. The front was ironed last (not counting the final collar pressing) because that's the part that is most public and gives the first impression when you look at the person wearing it. As I mentioned, she followed up with another press of the collar to be sure it was perfect.
What ironing techniques do you use?
We are fortunate to have steam irons today, and the fabrics look good without as much work and fuss as at Grandma's time, but I still use her method because I think it produces a beautifully pressed garment. Do you have a specific method that you use? Why? Please share your techniques with us.