Join a Sewing Community–Online!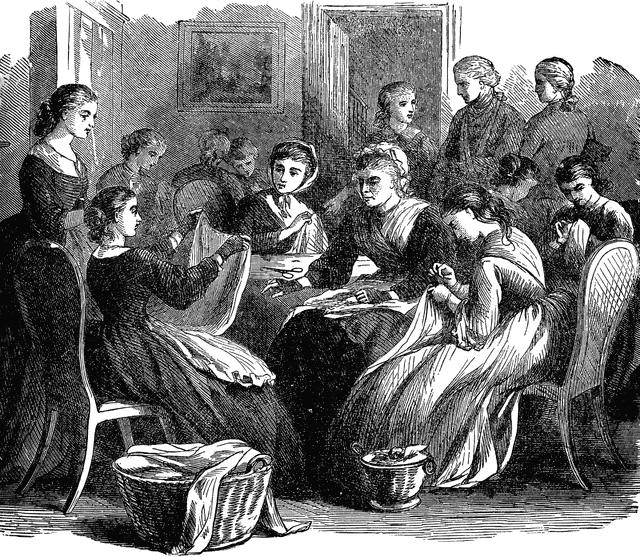 For those sewers who don't have the ability to gather together–in person–with other like-minded sewing individuals, online sewing communities can be just the ticket. You can share ideas, learn from other sewers, share your projects and accomplishments, and crowd-source solutions to tough problems–just as if you and your sewing buddies were in the same room (well, almost). Several new sewing and craft social networking sites have emerged in the past few years, so you have many options to find the one that suits your preferred style of interaction and your specific sewing interests.
Threads' own blog, Gatherings forums, and Reader's Closet offer a great sense of community for some, while others meet their social sewing needs with PatternReview.com's forums, classes, and user-generated pattern reviews. But there are some newer free online sewing and craft sites to explore. Perhaps one of these will help you fill your need for a sewing community:
• Kollabora.com. A new community site designed for "people who like to make things", Kollabora focuses on sewing, knitting, and jewelry. After requesting an invitation, members can post and share their own projects, view the stream of other users' project posts, access video tutorials, get sewing questions answered, and shop for materials, patterns, notions and more. You can save other members' projects to your favorites file and follow other users to have their project posts automatically added to your feed. It has an attractive design and is easy to navigate. Visit Kollabora.com and request an invitation.
• MySewingCircle.com. On this sewing site, you can virtually organize your sewing stash (patterns and fabrics) and tools, share your projects and view other members' projects, browse the database of patterns, visit the forums, and build your own pattern library. MySewingCircle's developers are also working on a feature that will allow members to offer digital patterns for free download or for purchase. The key to this site's usefulness is its numerous user-created, interest- or location-specific "circles" or community groups you can join for focused discussions. Visit MySewingCircle.com and create an account.
• TheSewcial.com. Designed with a structure resembling that of Facebook, TheSewcial allows members to post and share their sewing, quilting, and other textile craft projects, and view other member projects. This site also offers interest groups or clubs, tutorials, videos, a blog, and forums. You can also post events and items for sale. Register an account at TheSewcial.com.
• ConnectedThreadz.com. This social network for quilters, fiber artists, sewers, designers, and shop owners has a broader focus, so you'll find a variety of textile crafts on its pages. You can sign up using one of your existing social network accounts, including Facebook, Twitter, Google, Yahoo!, WordPress, or AOL. Members can post projects and create photo albums, post and peruse documents such as PDF project tutorials and photos, view videos, post sewing and textile events, and engage with other members. Sign up at ConnectedThreadz.com.
Do you belong to one of these sewing community sites, or to another one not mentioned? Why do you participate in online sewing communities? Does seeing other sewers' and crafters' projects inspire you?