Peacock feathers have been used in fashion for decades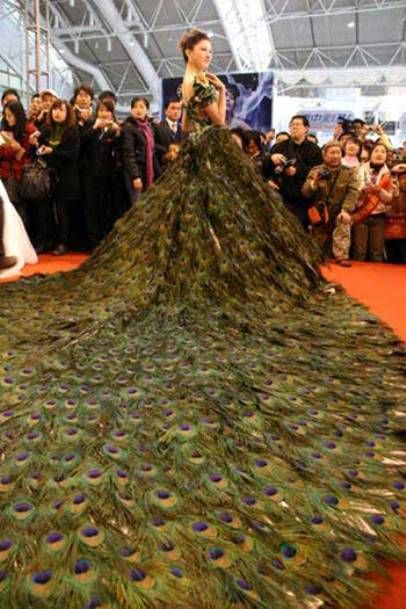 PEACOCK FEATHERS ARE UNIQUE IN THEIR BEAUTY
I remember as a small child seeing a male peacock for the first time. His beautiful plumage was breathtaking as he stood proudly with head high, but when he suddenly opened his tail feathers (which I now know is part of a male peacock's courtship display), I was in awe, and I've been in awe of this amazing bird ever since. It's no wonder peacocks have been a design inpiration for centuries.
PEACOCKS ARE OFTEN USED AS DESIGN INSPIRATION
In searching, I found peacock feathers used to adorn all kinds of items. Dresses and other garments made from fabric printed with peacock feathers, vases painted with peacock feathered designs, hats, earrings, purses–you name it. The garment that amazed me the most, however, was a wedding gown made with over 2000 real peacock feathers. The dress was featured at the wedding Culture Expo held in Nanjing, China. It took eight months and eight seamstresses to complete the dress, with a final cost of $1.5 million. In addition 60 pieces of Hetian jade were sewn into the dress. The dress is considered one of the 10 most expensive wedding dresses ever made.
ONLY MALE PEACOCKS BOAST THESE FEATHERS
Only male peacocks are adorned with these beautiful feathers. An average male sheds about 200 feathers during his annual molt just after the breeding season. This means in order to make the dress, feathers would have been harvested from more than 10 birds over the course of a year. The feathers can grow to be several feet long before being shed. Artists have attempted to duplicate the feather's striking "eye" that consists of shimmering shades of blues and greens.
HAVE YOU EVER SEEN REAL PEACOCK FEATHERS?
Have you ever seen a live male peacock strutting with his tail feathers spread, or maybe just real feathers used in a garment or other item? Share your comment below.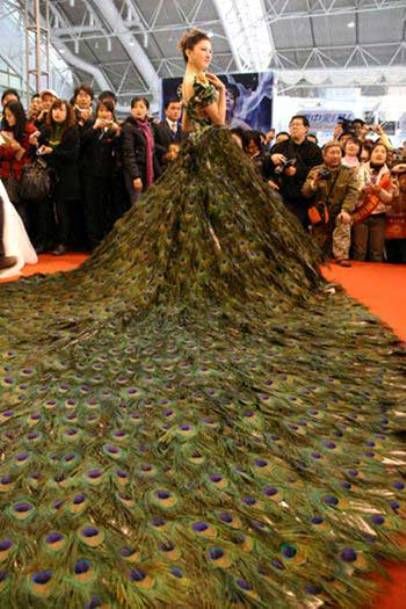 Imagine wearing a bridal dress like this!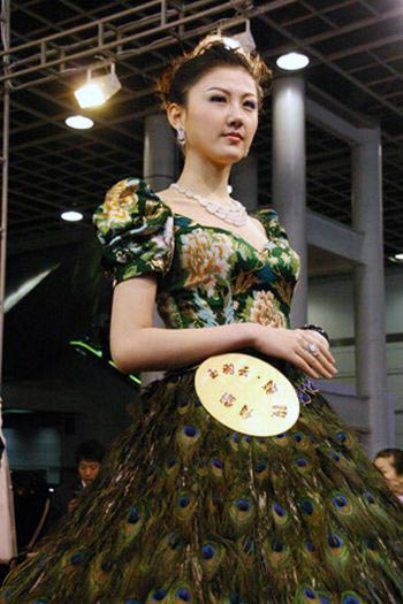 The bodice is made from beautiful brocade.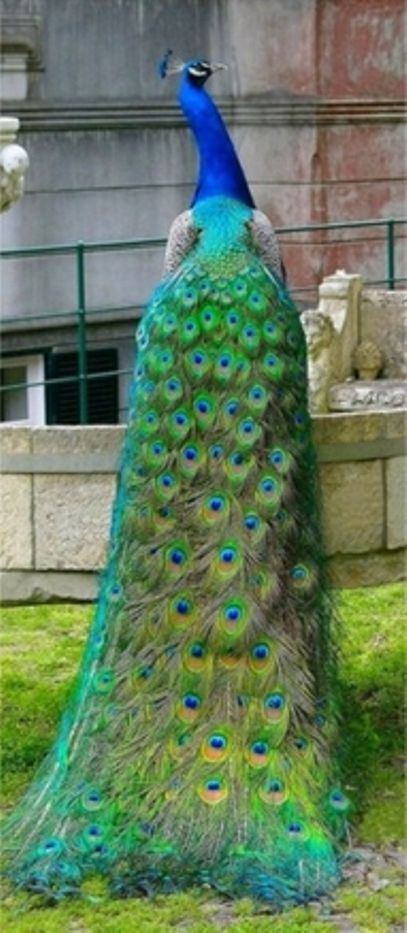 It's easy to see where the designer got his inspiration! This is a male peacock.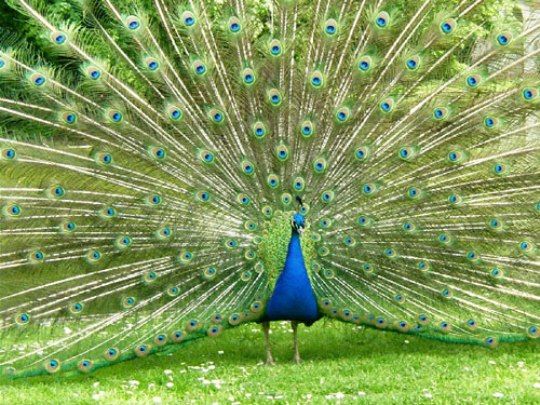 The male peacock with his feathers opened.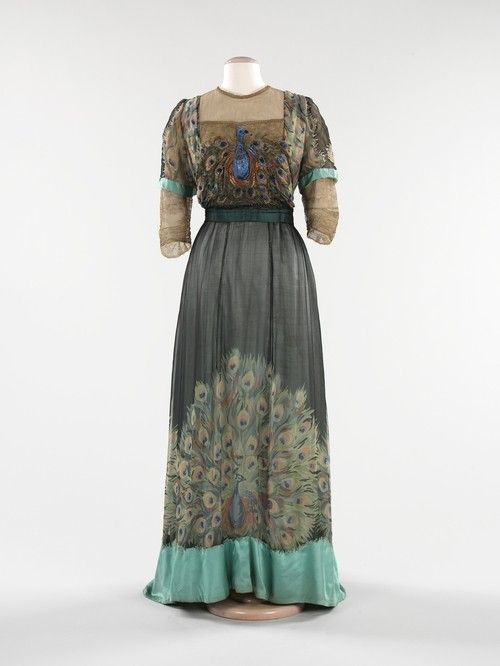 Peacock inspriation from circa 1910.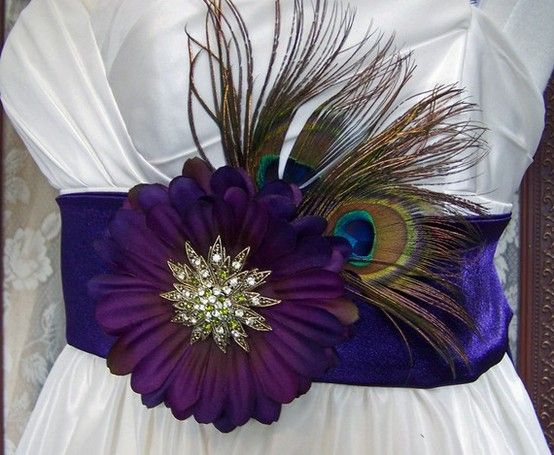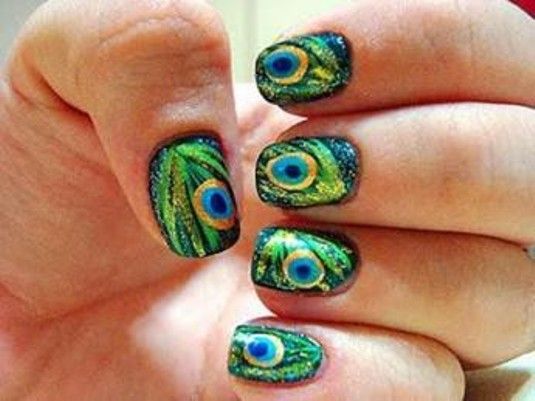 Even nails done with a peacock feather image!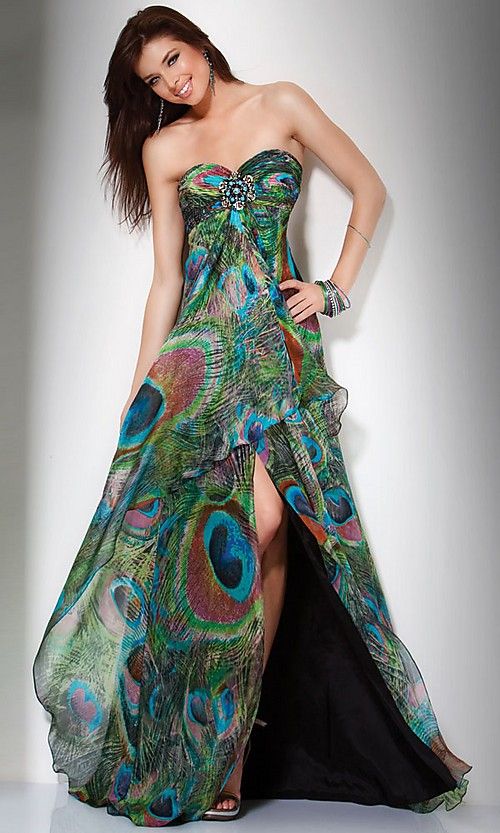 This dress's fabric mimic's the look of peacock feathers.