Book Giveaway: "The Chronicle of Western Costume" by John Peacock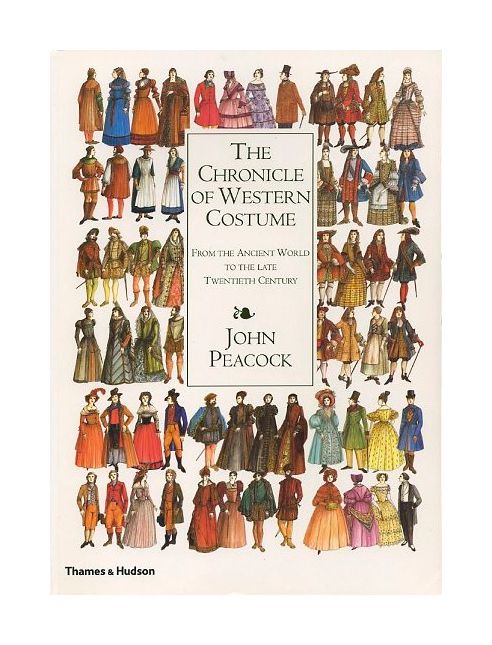 COSTUMING IS POPULAR TODAY
Re-creations of earlier periods in American and British history are popular today, and some of the costumes used during these re-creations are amazingly detailed and accurate. Most of them are not ready-to-wear! If you're interested in costumes through the ages, The Chronicle of Western Costume by John Peacock (Thames & Hudson, 2010) is the perfect addition to your library. 
THE BOOK DESCRIBES GARMENT DETAILS
The book covers the broad period from the ancient world to the late 20th century with more than 1,000 beautiful, full-color illustrations of garments from ancient Egypt to contemporary Paris. It also includes detailed text describing each garment shown, including extensive information, such as the type of person who wore it, how it would have been accessorized, the styling details, and the fabric it would have been made from. All of the costumes and information are grouped into short segments by historic period. An illustrated 11-page glossary gives additional information about technical terms and definitions used during each period. (For example, a "chiton" is a basic tunic from ancient Greece, which was worn ankle-length by women and knee-length by men.) It's the kind of book you can read for hours; the detail is incredible!
YOU COULD WIN A COPY OF THE BOOK!
You could win a copy of this impressive book by simply leaving a comment at the bottom of the page. Tell us why you'd like to have this book. Leave your comment on this post before the deadline–11:59 p.m., Wednesday, February 29–and you could win a copy of the book. The winner will be randomly selected and announced during the week of March 5.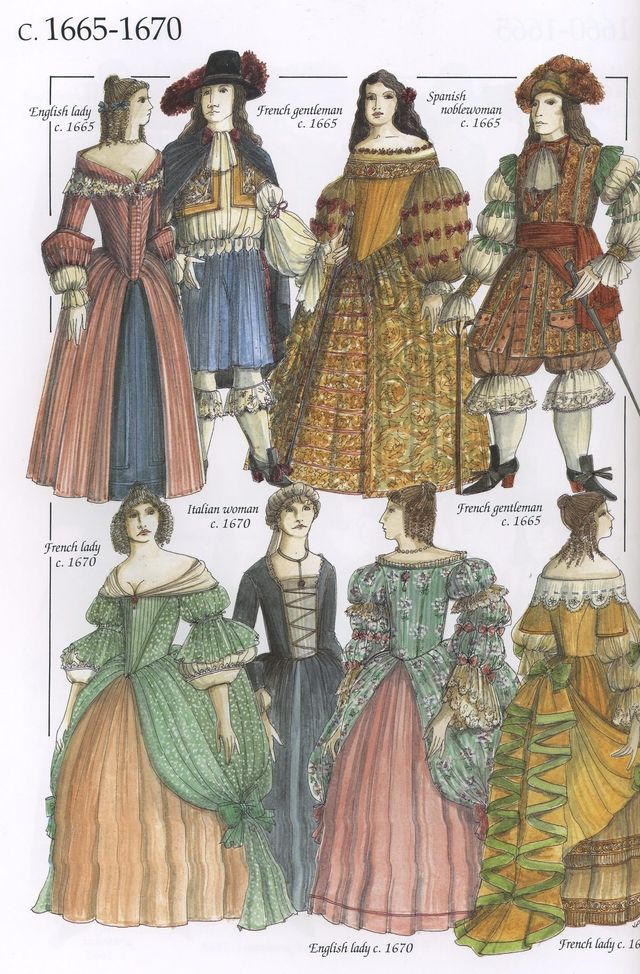 The illustrations are amazingly detailed. This page shows the period 1665-1670.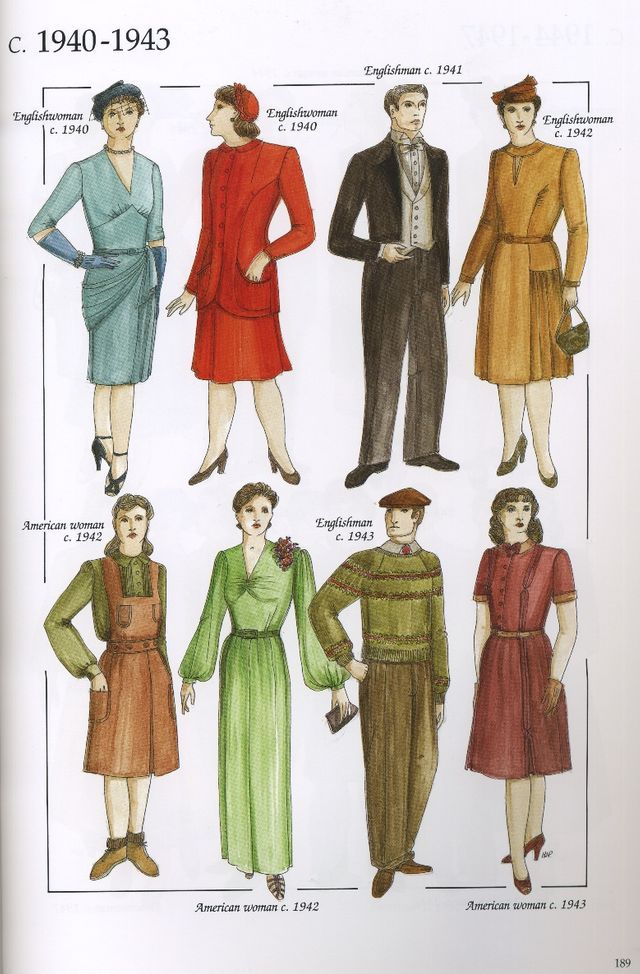 These illustrations cover the period 1940-1943.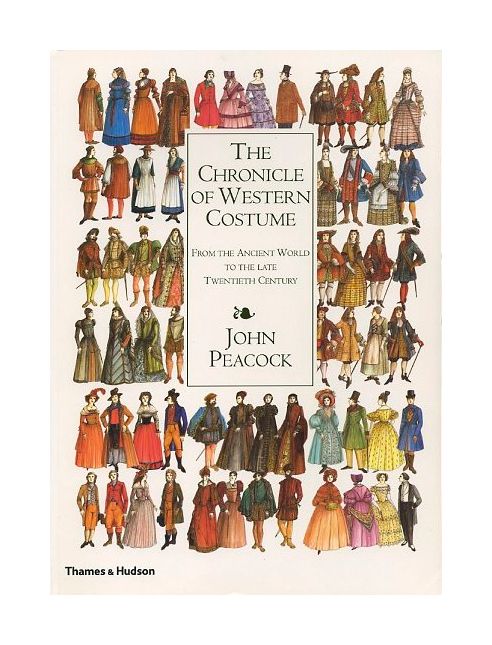 This book could be yours! Just leave a comment at the bottom of the post.