Project Runway Episode 8-Mentors and Serendipity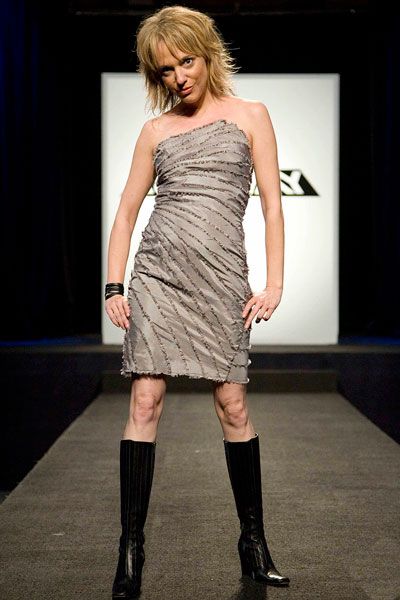 As the credits were rolling last night after Project Runway, I realized, of the four remaining male designers, none gave us something to cheer about. I liked Epperson's design the best and he was ousted. Again, I'm at a loss to understand the judges—they called Logan's design a tragedy, and said, "I'm just speechless [with disdain]." Logan was aiming for a tuxedo inspired look but delivered Oktoberfest in ill fitting, poorly designed pants and bodice. He cut up a wedding dress with what looked like a ten foot long train to make a vest. The judges put Christopher's design on the worst dressed list and warned his model not to appear at any media events wearing it. And, they declared that Epperson didn't understand the challenge and kicked him out. I didn't agree. The ladies were a different story—all of their designs were successful, with Gordana winning.
Who should have been voted out: Epperson or Logan?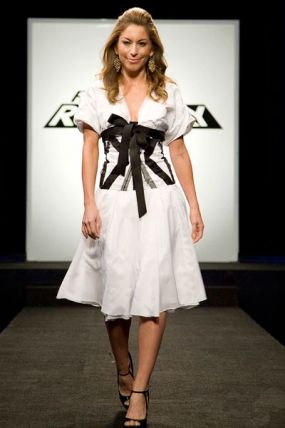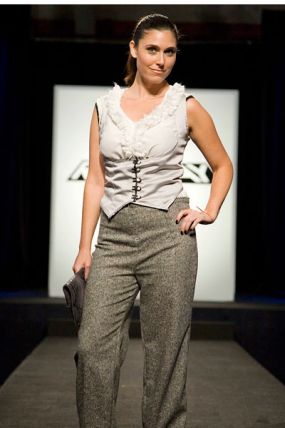 What stands out about last nights program was the display of what brings us down, what lifts us up, and how we make it work. First Gordana is crying a message into her cell phone and longing to hear the voices of her children. Then she listens as Tim advises her to be sure to take the look far enough, and "Just keep thinking: I'm going to win." She did.
Shirin had last wedding dress choice and got a polyester dress she couldn't dye or harvest but minimal fabric from. When she broke down in tears because her peacock feather clad dress was revolting, Tim told her to clean off her dress form and clear the table top "You need to be liberated from this." In the end, the judges praised her new design. Irina faced billows of acetate lace, dyed it, and turned it into a champagne lace kimono inspired masterpiece the judges called unbelievable, fantastic, sleek and professional.
The high point for me was being reminded of the power of encouraging words and a can-do attitude. What was your high point?
By the way, this week the runway show was less than three minutes long.
Until next time…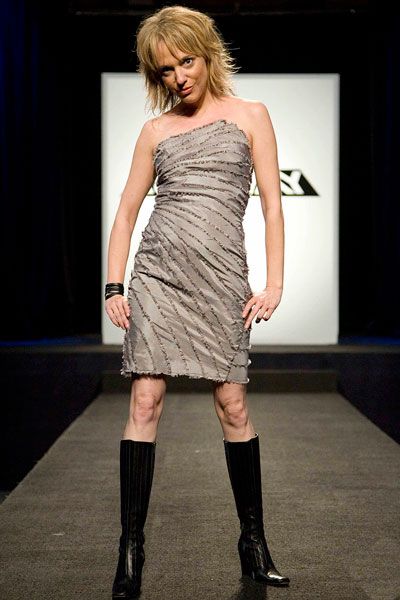 Gordana's winning dress used just the lining from the wedding gown. She also applied the metaphorical elements to the challenge—rebuilding a life from the inside out with the pieces of the past.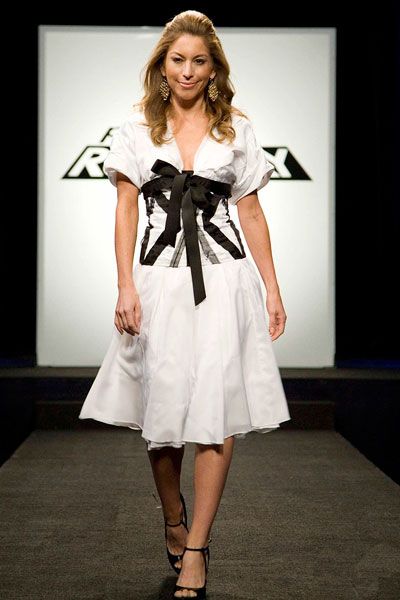 Epperson intended to make the wedding dress disappear until Tim reminded him that it was supposed to be the predominant element. So Epperson changed in midstream to this white version.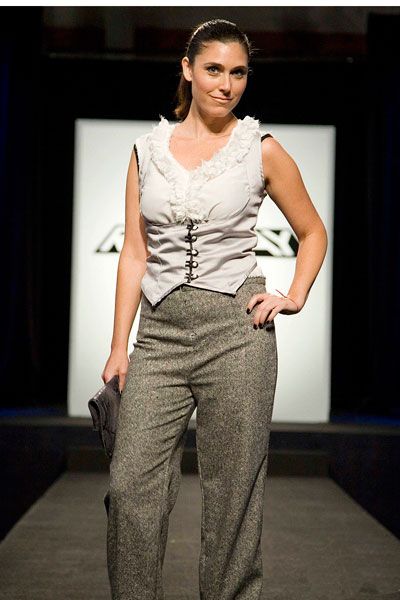 Logan also wanted to change midstream but didn't.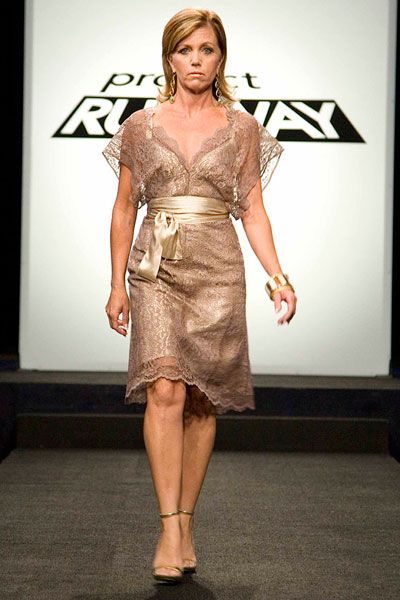 Irina's dress was praised by the judges. It was a successful transformation from a puffy acetate lace wedding dress.
Shirin's skimpy little dress came together with some top stitching and the judges called it right on trend.