How to Dye Fabric after Devore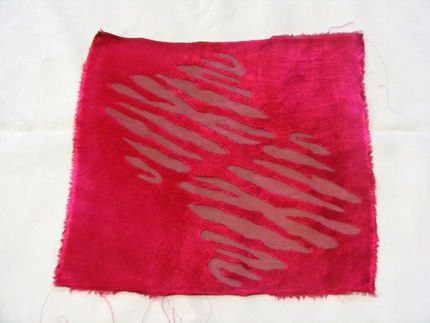 In the October/November 2012 issue of Threads, Holly Brackmaan shares her method for creating beautiful burnout designs using a product called Fiber Etch. After you've finished burning out a design on a cellulose/protein (such as a rayon/silk blend) fabric, you can dye the fabric–both the opaque and the translucent areas–using fiber reactive dye. Here, we show you how to use fiber reactive dyes and the soda soak process to color both the cellulose (rayon) and protein (silk) portions of fabric in one process after completing devoré.
You can also use fiber-reactive dyes on a cellulose/synthetic fabric (such as cotton/polyester Azeta) after burnout to dye the remaining cellulose areas of the fabric without adding color to the devoré designs, because fiber reactive dyes do not bond to synthetic fibers.
The soda soak dyeing method
Soda soak is a fast and simple way to achieve varied results by painting or dipping. First soak the fabric in a solution of soda ash and water. Then, immediately apply one or more dye colors to the wet fabric.
1. Mix 1/2 cup soda ash in 1 gallon hot water, stir to dissolve. Soak washed devoré fabric for at least 15 minutes. Once you're finished with this step, you can store the soda solution at room temperature in a bucket with a tight-fitting lid for many months.
2. Mix 1 teaspoon of fiber reactive dye powder with 1 cup of water for a medium value. Stir well. Vary the amount of dye depending on the intensity desired.
3. Wring out the excess soda solution and lay the fabric flat on a layer of plastic. Apply one or more colors to the fabric by painting with a foam or bristle brush. Make sure the dye penetrates the fabric; pay particular attention to the burnout areas. Alternately, apply the dye with a syringe or squeeze bottle. The fabric can be folded, tied with rubber bands, or wrapped on a pole and painted, shibori style.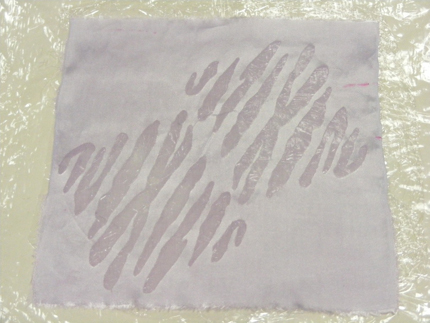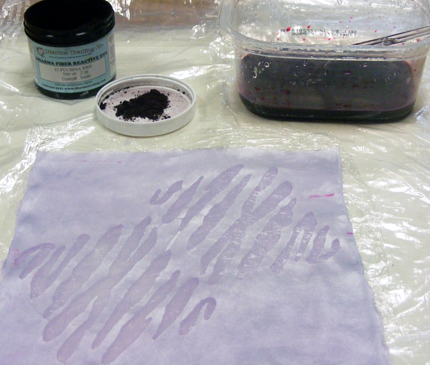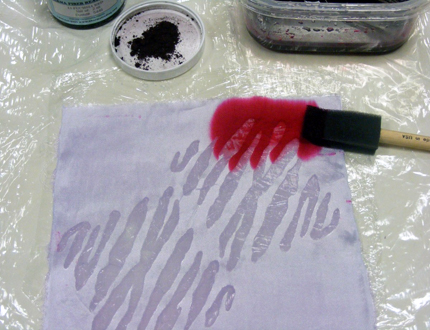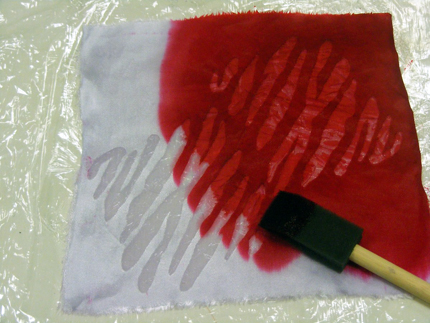 4. Cover the fabric with plastic, then roll up the fabric and plastic layers. Allow the dyed fabric to cure (fix color) for 24 hours at a room temperature of 70 degrees or warmer. Then, remove the fabric from the plastic and let it dry completely.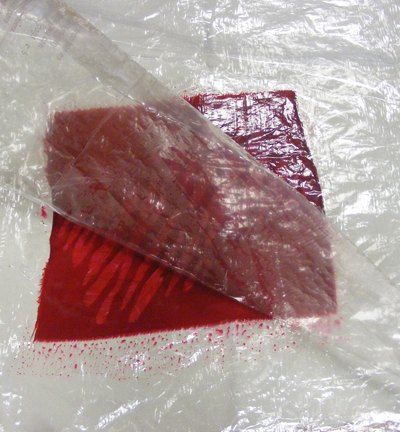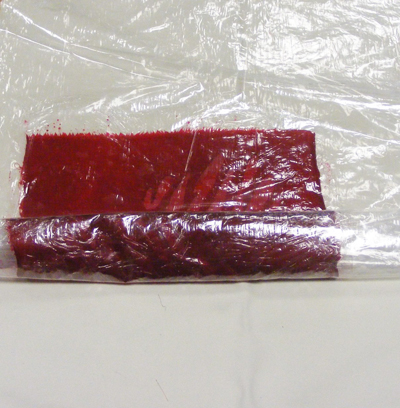 5. Rinse the fabric thoroughly to remove excess dye and soda solution. Wash gently in detergent, preferably Synthrapol rinse. Allow it to air dry.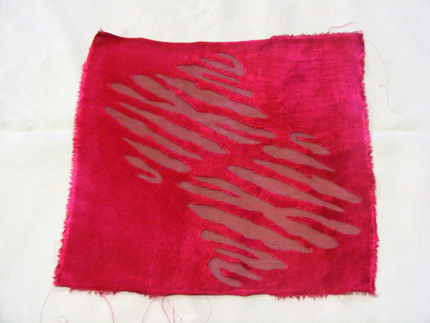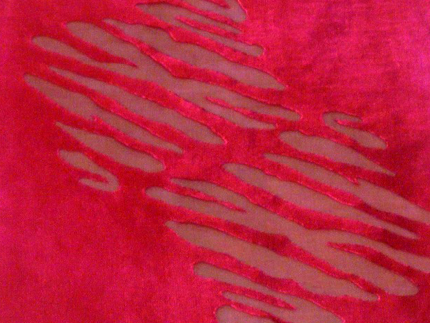 By Holly Brackmann
Photos: Stephani Miller