Project Runway All Stars Episode 2: "Put On Your Dancing Shoes"
Shoes were the starting point for the second challenge on Project Runway All Stars (Season 2), very fancy dancin' shoes.
In a new Nine West challenge, the competitors were asked to create disco-era looks to go with Nine West's shoe collection. Think Bianca Jagger, Diane Von Furstenberg, Marisa Berenson, Cher, Studio 54 and "Saturday Night Fever," but modern too (NOT a '70s costume). 
The guest judge was Nine West's handbag designer, Rafe Totengco. 
The All-Stars judging panel was rounded out with the regular cast of critics: Isaac Mizrahi, Georgina Chapman of Marchesa, and model/host Carolyn Murphy.
On to the judging and the disco outfits!
The winner
Uli Herzner. Uli's look was praised by the judges for it's modern and expensive look.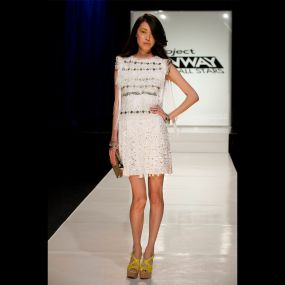 The loser
Surprise! Wendy Pepper went home! Isaac didn't care for the print she used and the judges thought her outfit looked too much like a costume.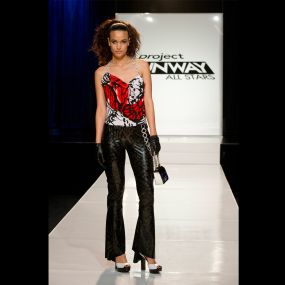 The best of the rest
Joshua McKinley: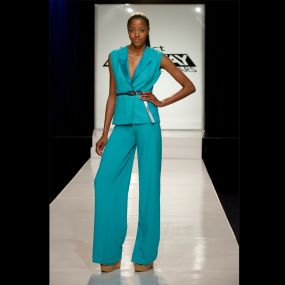 Ivy Higa: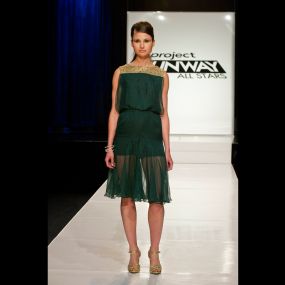 Casanova: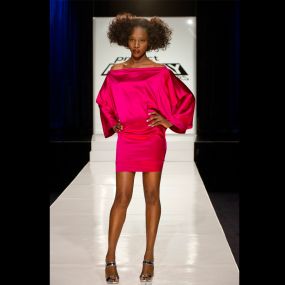 Safe for another week
Laura Kathleen: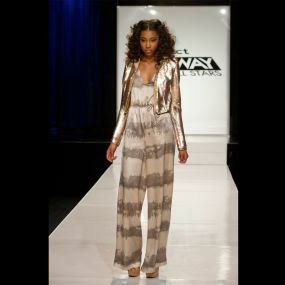 Suede: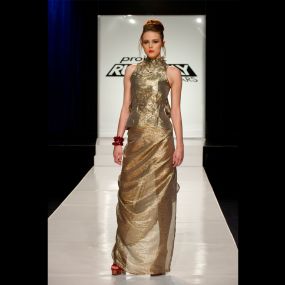 Kayne Gillaspie: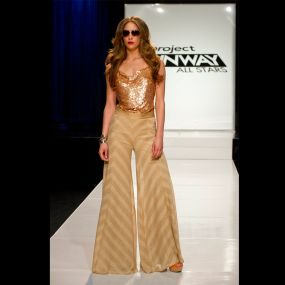 Emilio Sosa: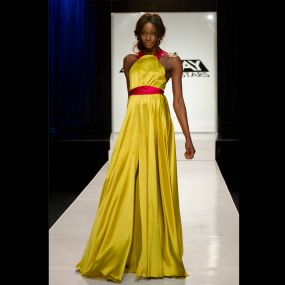 Anthony Ryan Auld: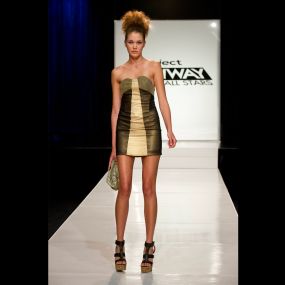 Althea Harper: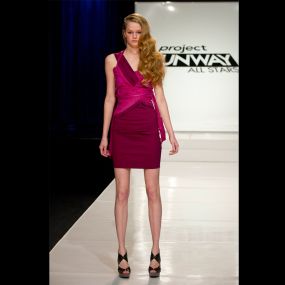 On very thin ice
Andrae Gonzalo tried another layered look and failed again to carry it off or convey his vision to the judges when he had a chance to relate his concept on the runway.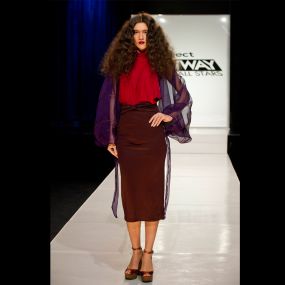 What did you think?
Do you believe Wendy Pepper should have gone home? Or do you think it should have been Andrae Gonzalo to lose this challenge?
Did you agree with the judges' selection of Uli Herzner as the Nine West challenge winner? Do you think Uli's dress evoked the 1970s, or would another design have been more appropriate in your opinion? 
What do you think of Joanna Coles' workroom coaching? Do you miss Tim Gunn (as much as I do?!).
Until next week!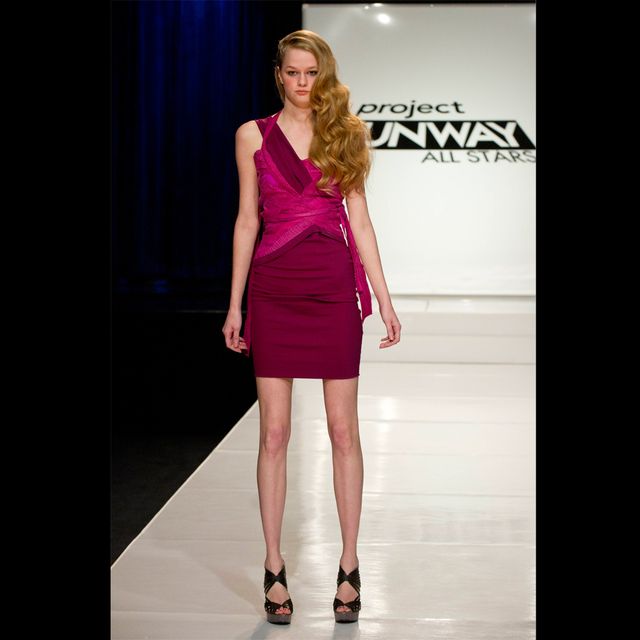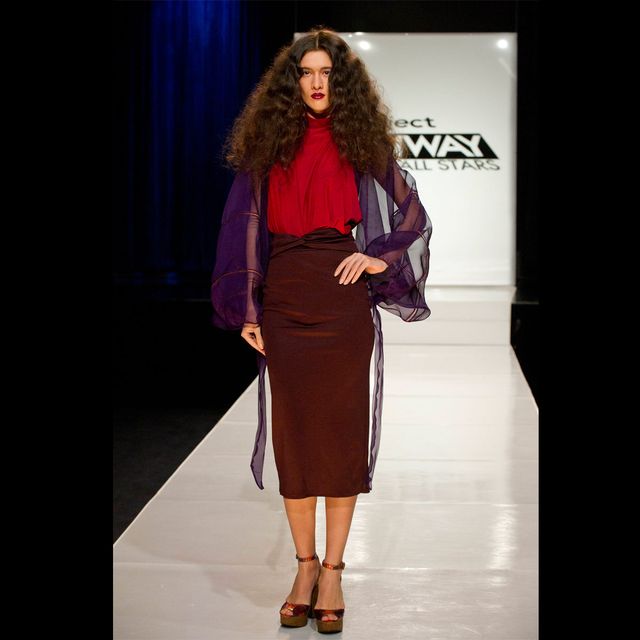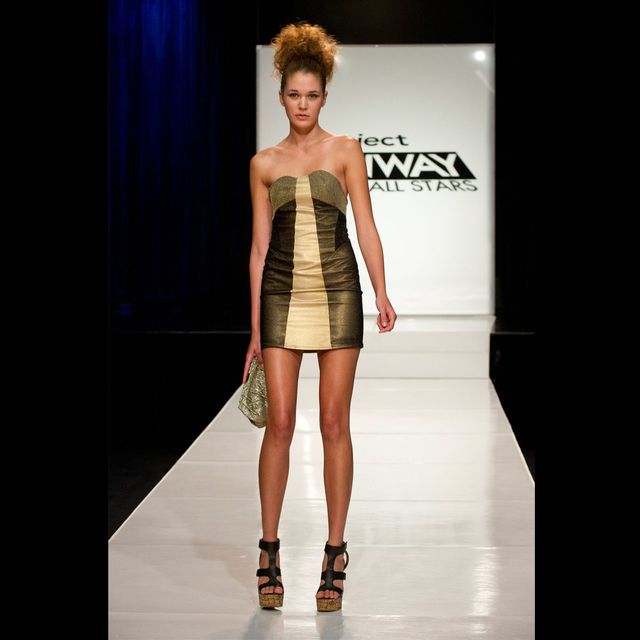 Anthony Ryan Auld's design.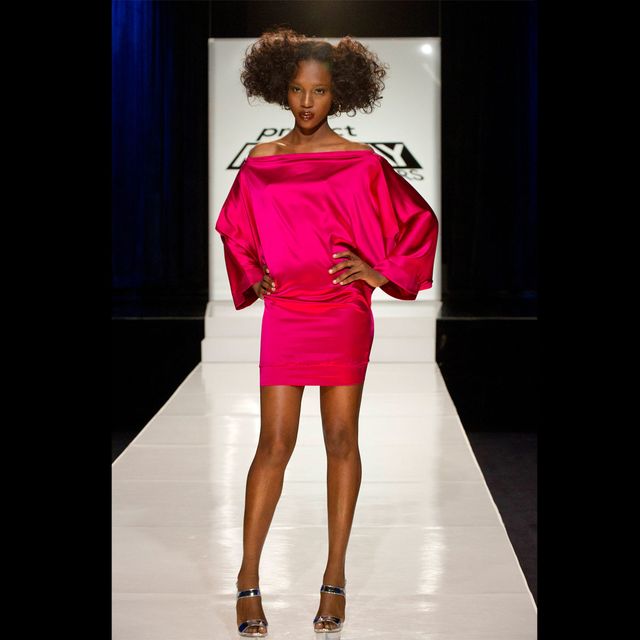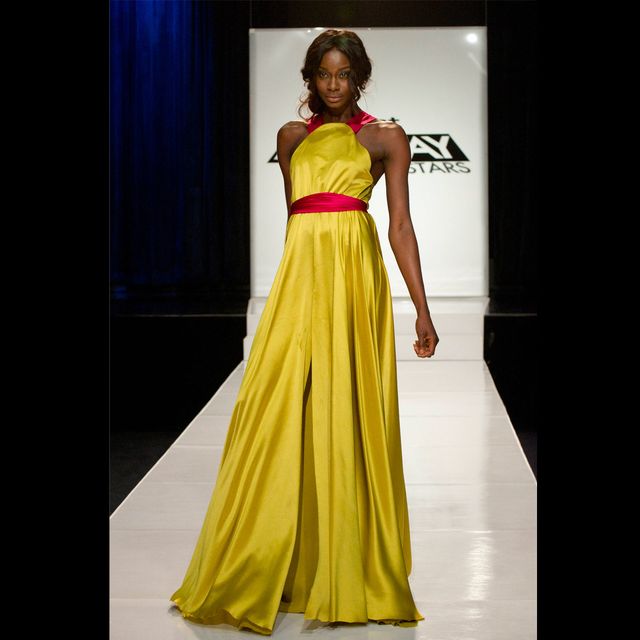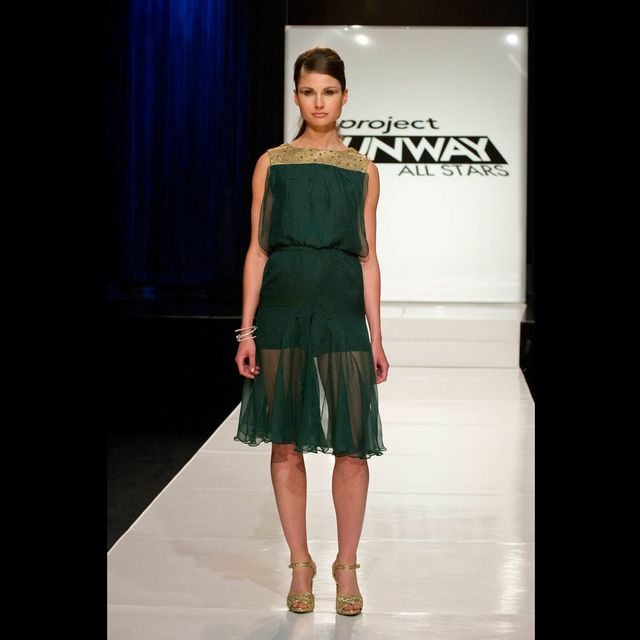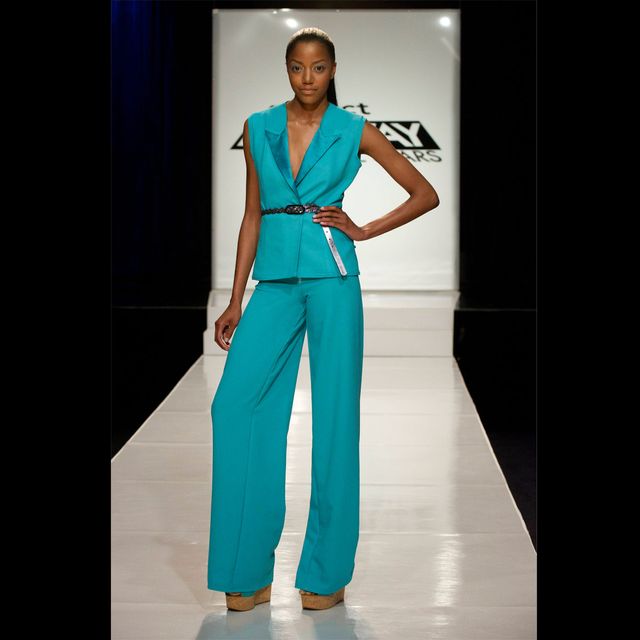 Joshua McKinley's design.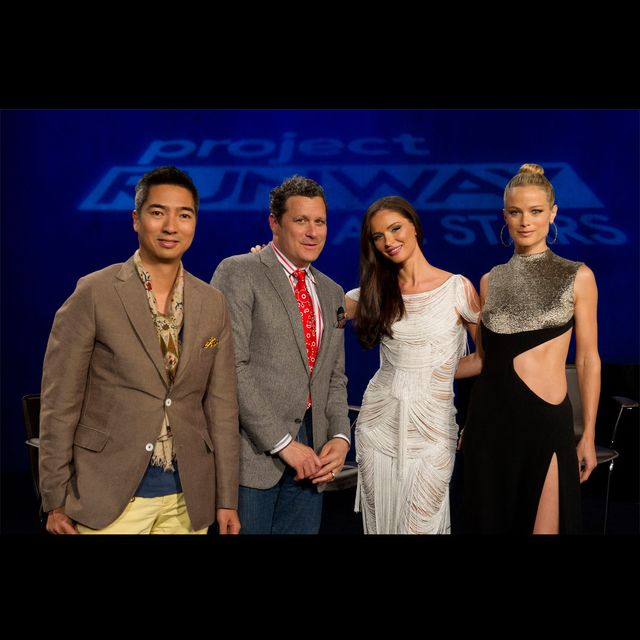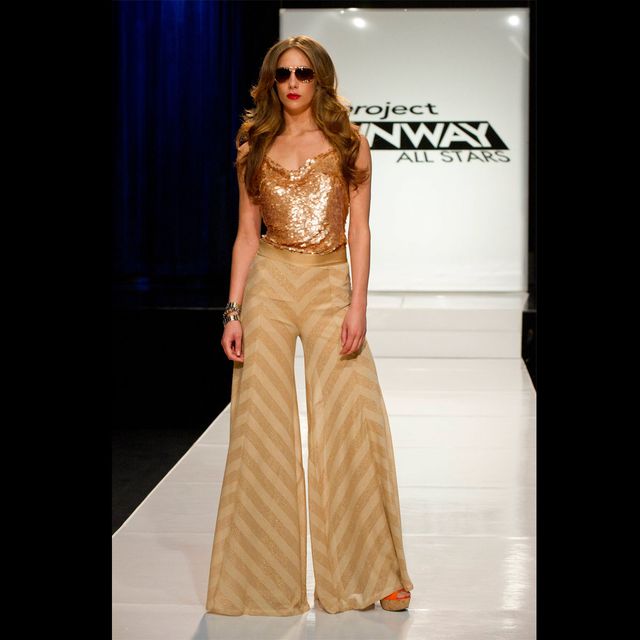 Kayne Gillaspie's design.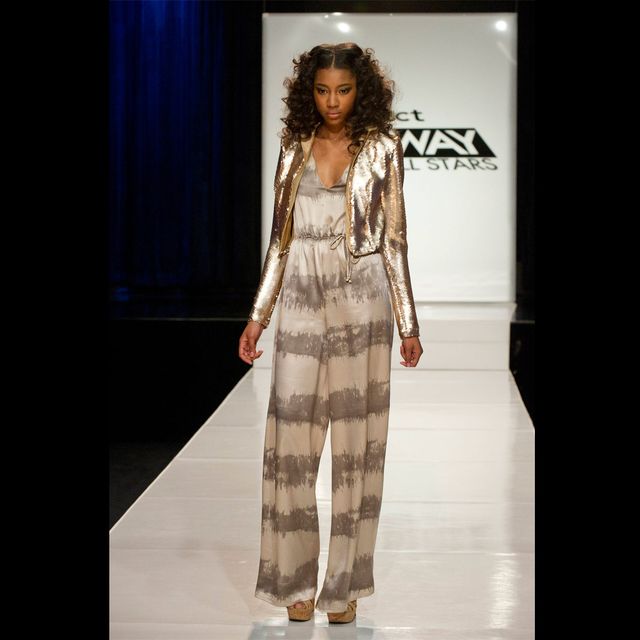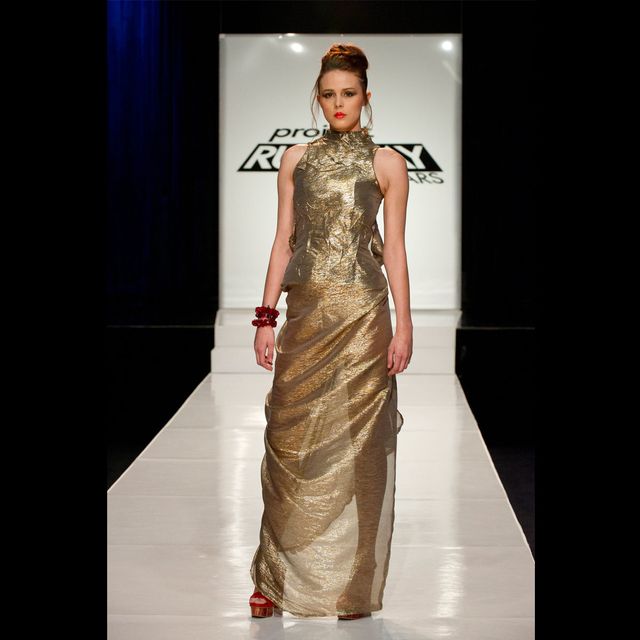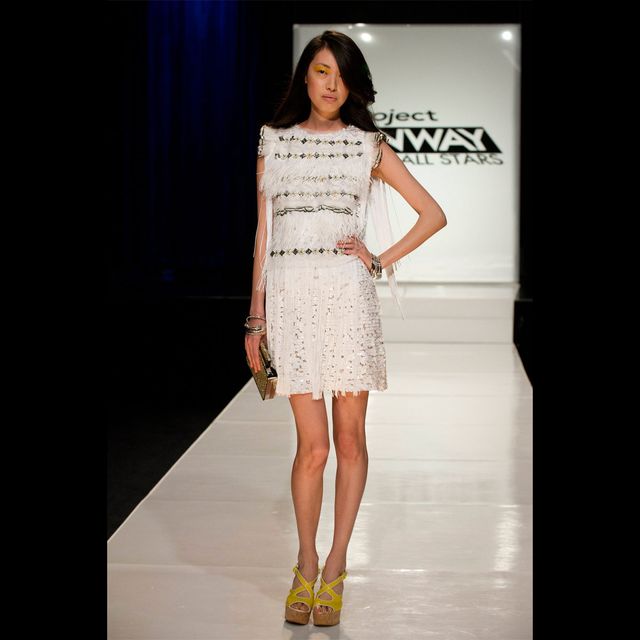 Uli Herzner's winning design.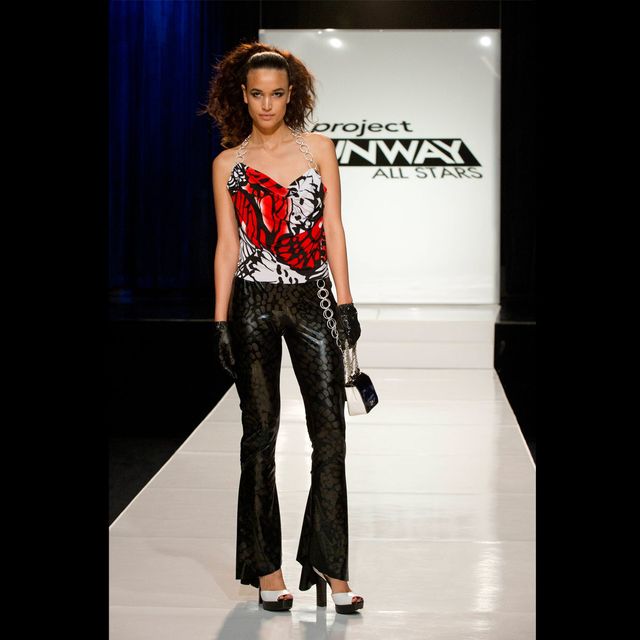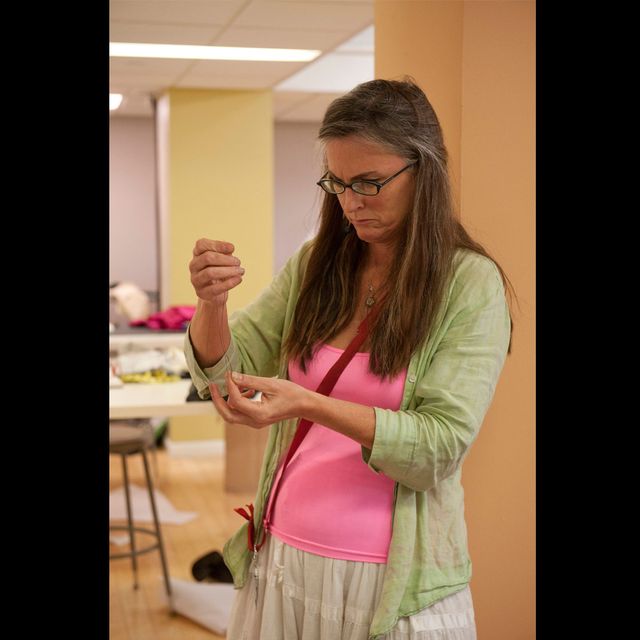 Wendy Pepper in the Project Runway All Stars workroom.