Book Giveaway: "Improv Sewing"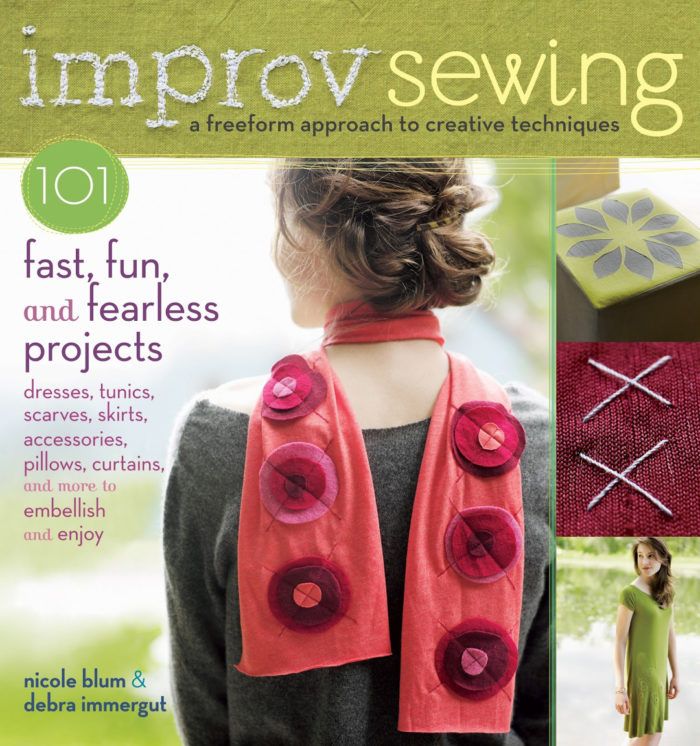 101 PROJECTS TO DO!
Have you ever wanted to try a freeform style of sewing? Nicole Blum and Debra Immergut provide various projects that involve only fabric and thread in their book Improv Sewing: A Freeform Aproach to Creative Techniques (Storey Publishing, 2012). Each project takes less than a day to create, some in less than an hour. Five basic clothing designs become templates to create dresses, tunics, skirts, and tops, all waiting to be embellished as you like. In addition to the wearable projects, you will also learn how to create decorative items for every room in your home. The book was featured in the "Cool Tools" department in our SewStylish Spring 2013 edition which is now available on newsstands and in our online store.
COMMENT BELOW FOR A CHANCE TO WIN!
Are you interested in adding this book to your library? If so, what would you like to design using freeform sewing? Submit your comment below, and you will be entered in our random drawing for the book. The deadline for this entry is February 22 at midnight, and the winner will be announced during the week of the 25th and notified via email. Good luck!