Book Giveaway: "Creating a Successful Fashion Collection"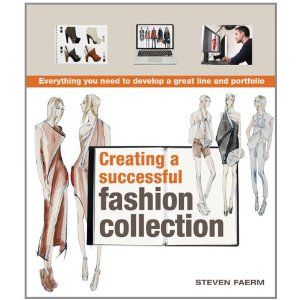 MASTER THE ART OF PRESENTING YOURSELF!
Featured in Threads #166, Creating a Successful Fashion Collection by Steven Faerm (Barron's Educational Series, 2012) explains what you need to know and do to develop a portfolio and fashion line. The book will walk you through many important steps, including understanding how the fashion industry works, what is expected of designers today, where to find inspiration for a pattern line, and ways to prepare for a successful presentation and interview. To help visualize the process the book includes detailed drawings and photographs, so that you will have all the tools necessary to create your own portfolio and fashion line!
COMMENT BELOW FOR A CHANCE TO WIN!
Would you like to add this book to your collection? If so, tell us what kind of fashion line you would like to create. Submit your comment below, and you will be entered in our random drawing for the book. The entry deadline is 11:59 p.m. EDT on Friday, May 3 and the winner will be announced and notified via email during the week of May 6. Good luck!