How to Interface Jackets: Lessons from an Yves Saint Laurent Garment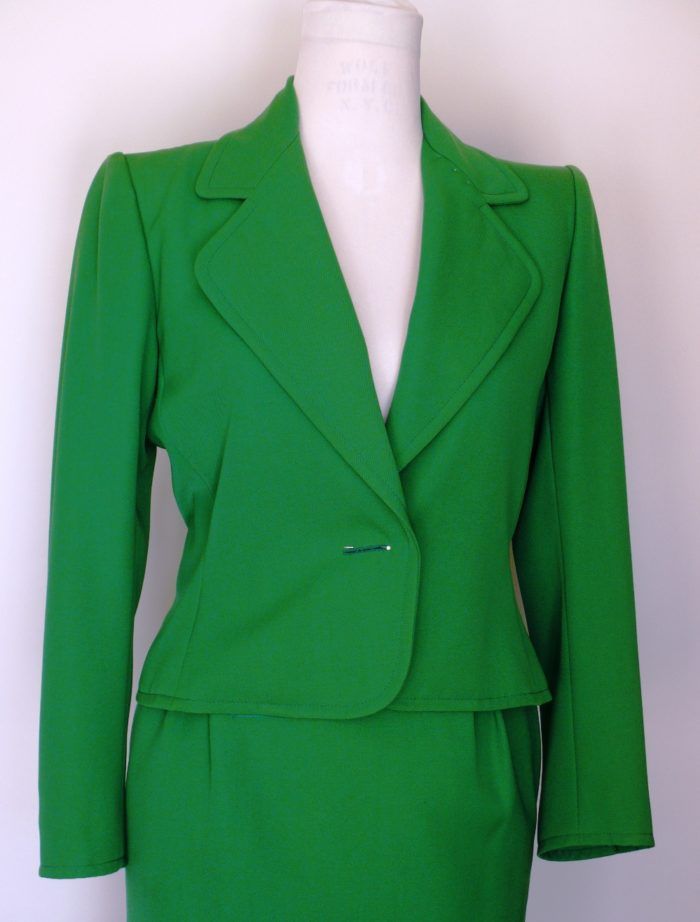 The interfacing techniques for Yves Saint Laurent are my favorite for tailored jackets because they hold their shape and maintain their pristine appearance for decades. More importantly, the interfacings are cut on the bias and sewn in so they move with the body and don't have the rigid, boardy look of fusibles.
I have several YSL couture suits in my vintage collection and, even though there are some small differences in the way they are interfaced, the basics are the same.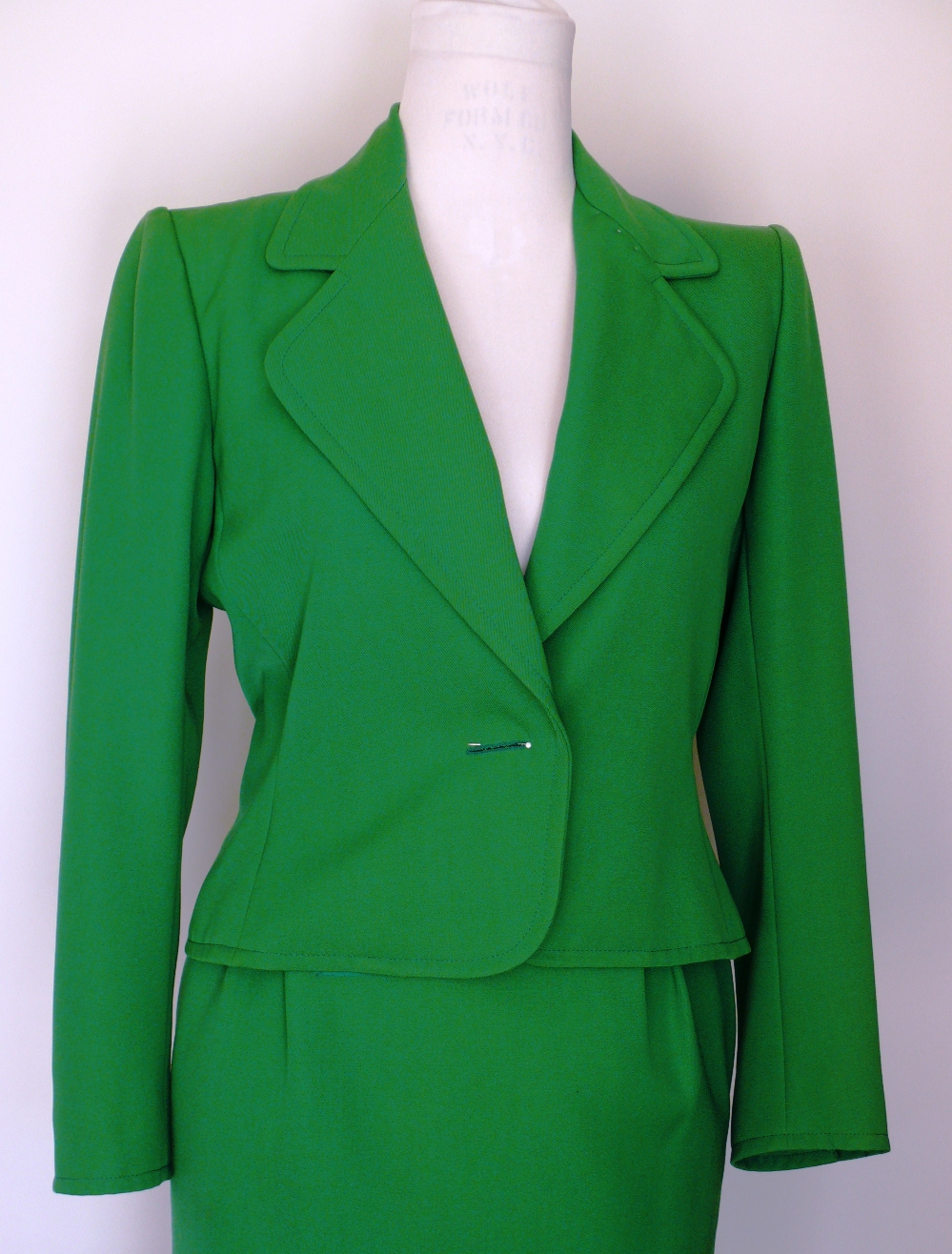 This wool gabardine jacket from the 1980s is a good example. (I've removed the button so I can show you the interfacing on the inside.)
The front interfacing (lightweight hair canvas) is the same size as the jacket front and cut on the bias. The chest piece – a second piece of interfacing – extends from the roll line and shoulder to the top of the bust so the jacket will have a smooth line above the bust. It is slightly heavier, cut on the bias, and machine quilted with one-inch squares to the front interfacing. I have another jacket that is hand-quilted instead.
The interfacing is pad-stitched by hand at the lapel. This jacket does not have a bridle on the roll line, but some YSL jackets do.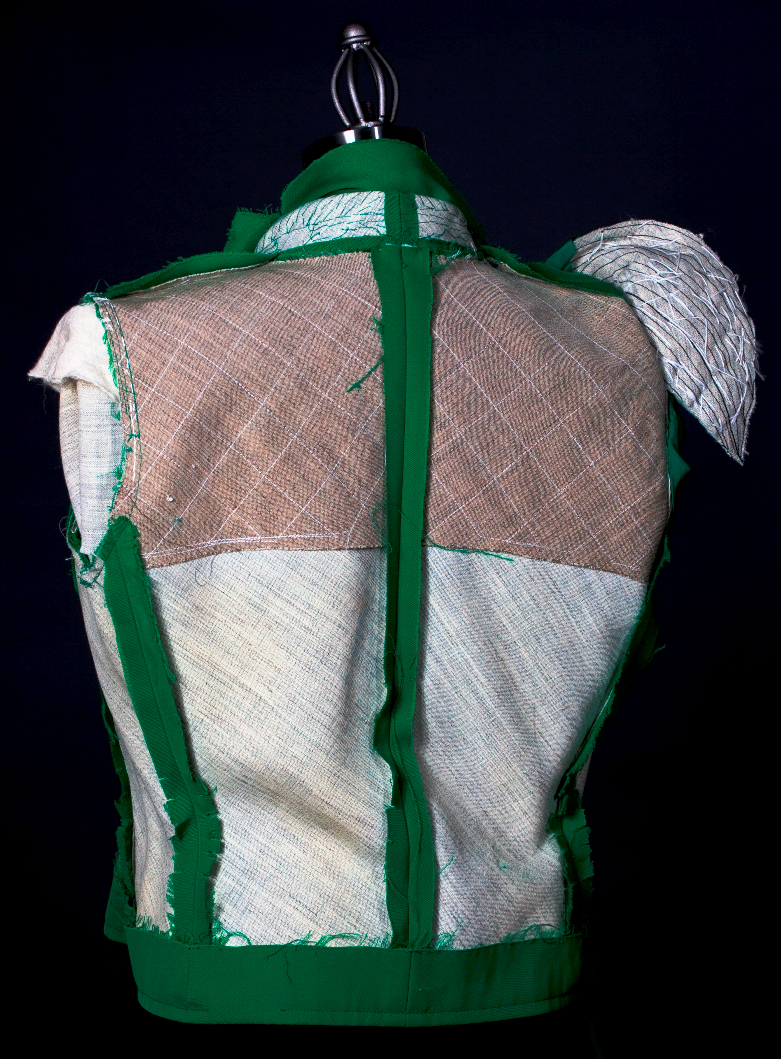 The back interfacings are similar to the front.
They are cut on the bias with a slightly heavier interfacing for the upper back and one-inch quilting. The undercollar is pad-stitched by hand.
The sleeve cap interfacing is cut on the straight grain and extends almost to the bottom of the armscye. On some jackets, it extends about one-inch below the armscye and on other, stops at the middle of the cap. I prefer to cut the interfacing on the bias because it is sewn into the armscye seam and the bias is easier to ease. The sleeve also has a header made of lamb's wool.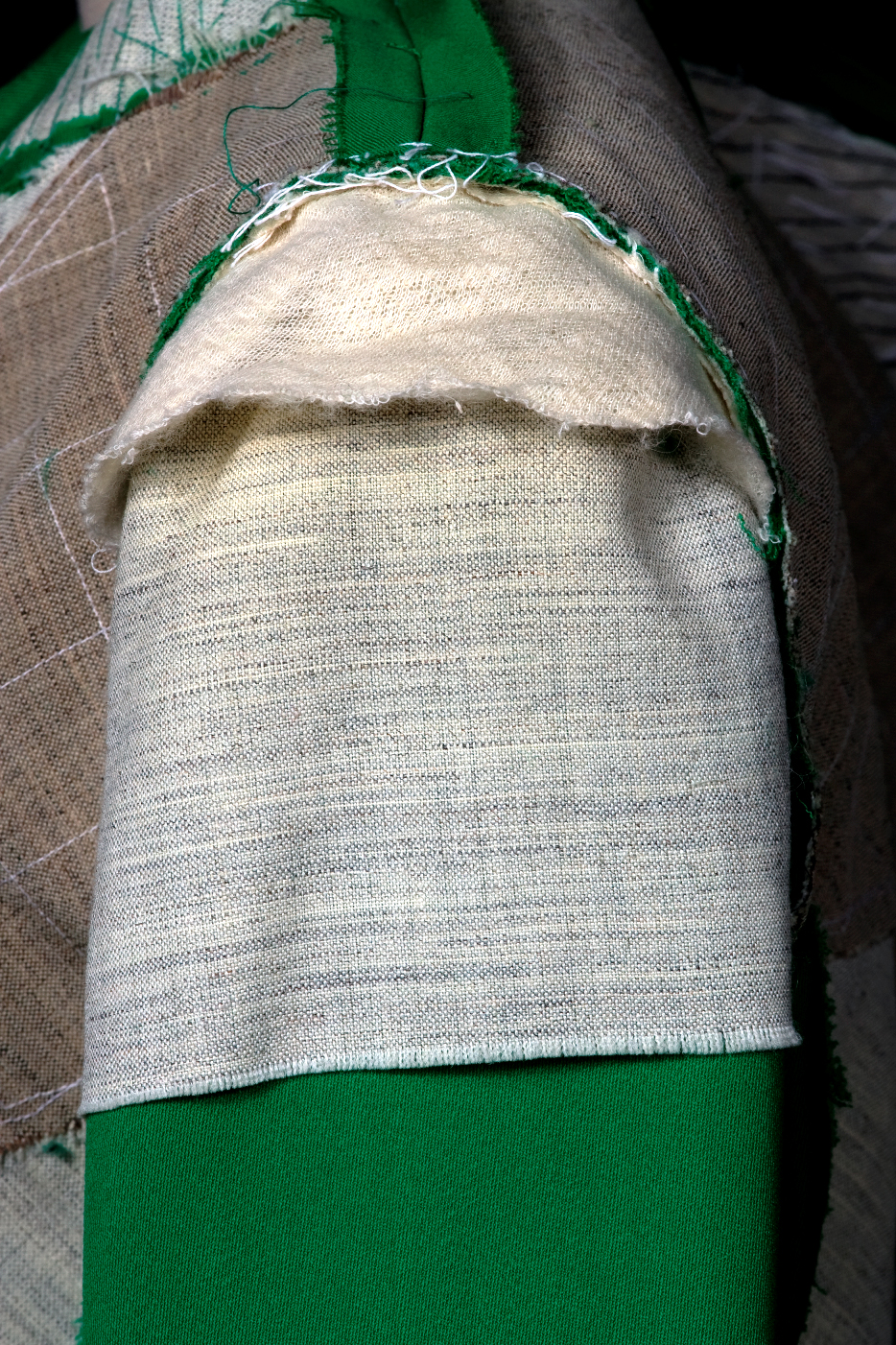 The shoulder pad was made by hand using many layers of cotton batting.
Have you tried any of these interfacing techniques on your tailored jackets?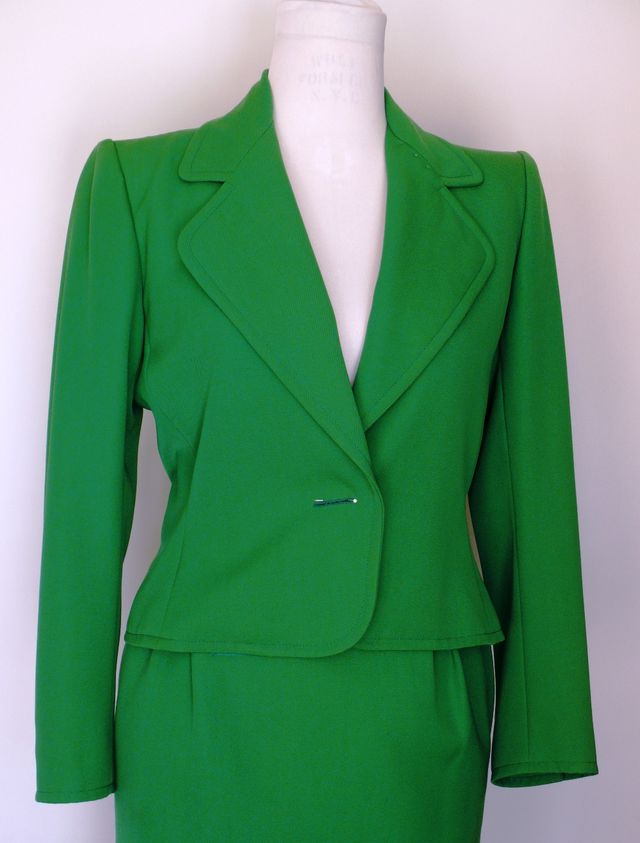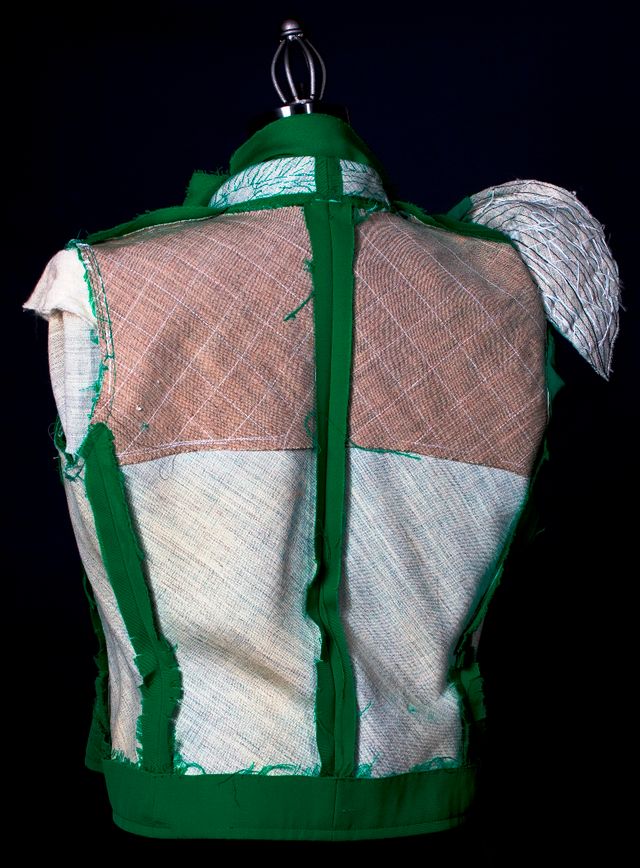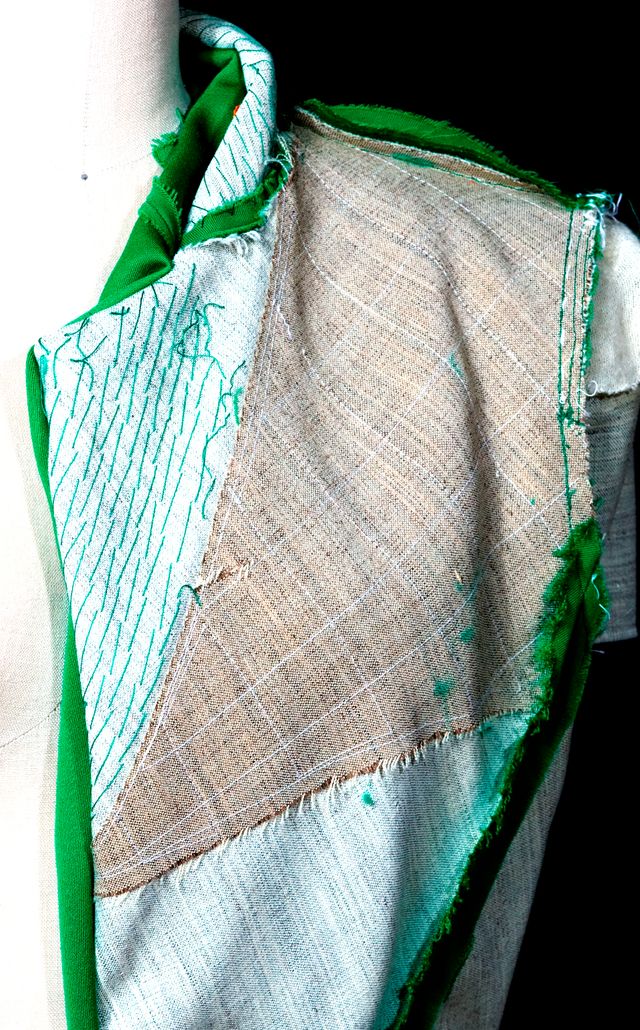 The interfacing is pad-stitched by hand at the lapel.