Sewing Rooms in Shelters Offer Hope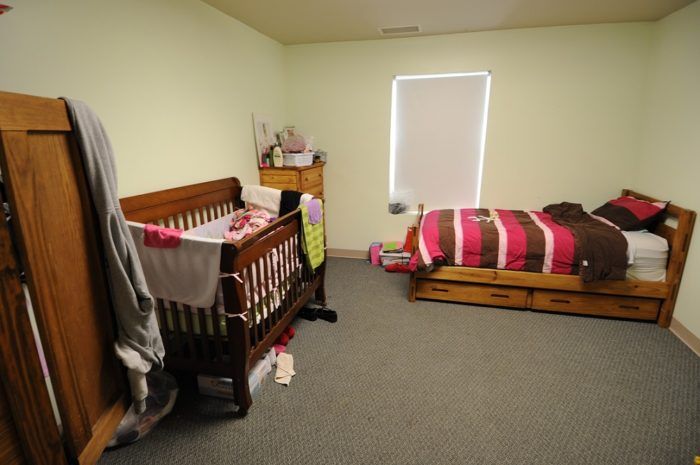 Many sewers know and understand the therapeutic benefits of sewing: the calming effect of the Zen-like mindset sewing can induce; the pride in using one's hands to create something unique and the confidence it builds; and the skills and lessons that can be transferred to other aspects of life.
With the help of Enchanted Makeovers, women and children living in shelters can experience these benefits, as well. The Taylor, Michigan-based nonprofit redesigns and converts rooms in women's shelters to create spaces where creativity reigns.
Founded by award-winning interior decorator Terry Grahl, Enchanted Makeovers' mission is to enhance the lives of women and children in shelters by coordinating events and programs to augment shelter services and by transforming shelter spaces into comforting havens.
The charity launched its Sacred Sewing Room Program–which aims to create places of retreat, creativity, learning, sharing, and healing inside shelters–in 2012 by transforming a bedroom at Detroit's Alternatives for Girls into a sewing room with two Baby Lock sewing machines and other donated equipment. 
More recently, Enchanted Makeovers completed an even larger makeover at Detroit Rescue Mission Ministries that included a Sacred Sewing Room with six Baby Lock sewing machines and 21 redecorated bedrooms.
Local Baby Locker dealers provide maintenance on the Sacred Sewing Room machines so that they are always in good working order, and local sewing groups have established volunteer teaching programs for the shelter's, as well. These sewing rooms provide an inspiring place for shelter residents and clients to get away from their troubles and to express themselves creatively–an important coping and survival skill, Terry says.
Enchanted Makeovers is hoping to expand its reach nationally to create Sacred Sewing Rooms and sewing education programs for shelters in other states. "It's important to get more crafters and sewers involved, because we believe that hand-made is very powerful. There's a lot of energy and love put into hand-made items, and that's part of the healing process for the giver and the recipient," says Terry.
Why do you think sewing has such a beneficial effect on individuals who may struggle in other areas of their lives? Are there women's shelters in your area that would benefit from sewing rooms and teaching programs?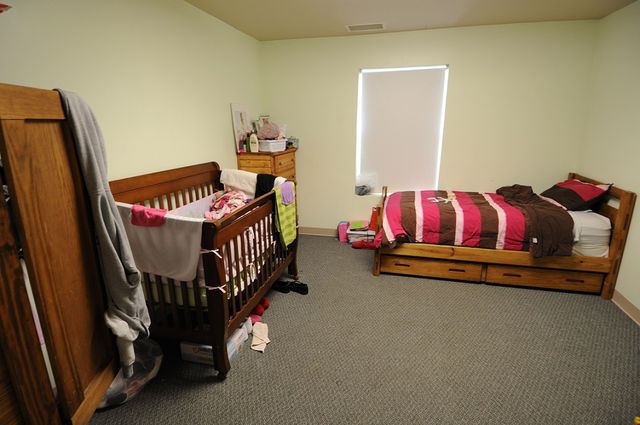 The bedroom at Detroit's Alternatives for Girls before its Enchanted Makeover.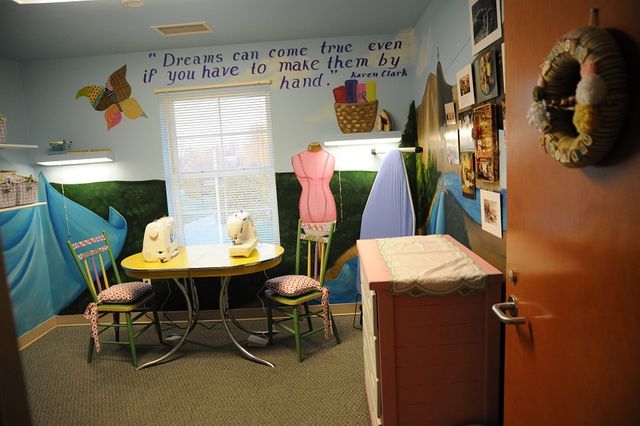 Alternatives for Girls' new Sacred Sewing Room.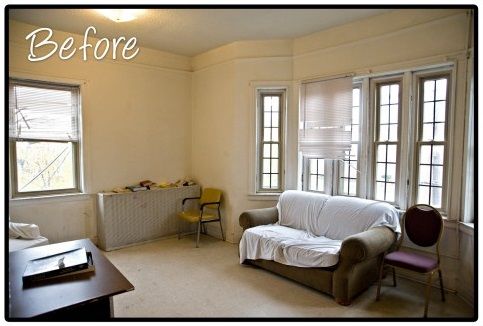 The room at Detroit Rescue Mission Ministries' before its Enchanted Makeover.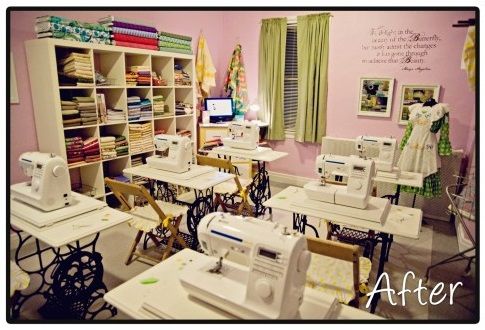 Detroit Rescue Mission Ministries' new Sacred Sewing Room, complete with 6 Baby Lock sewing machines.