Prevent Bias-Fold Neckline Edges from Stretching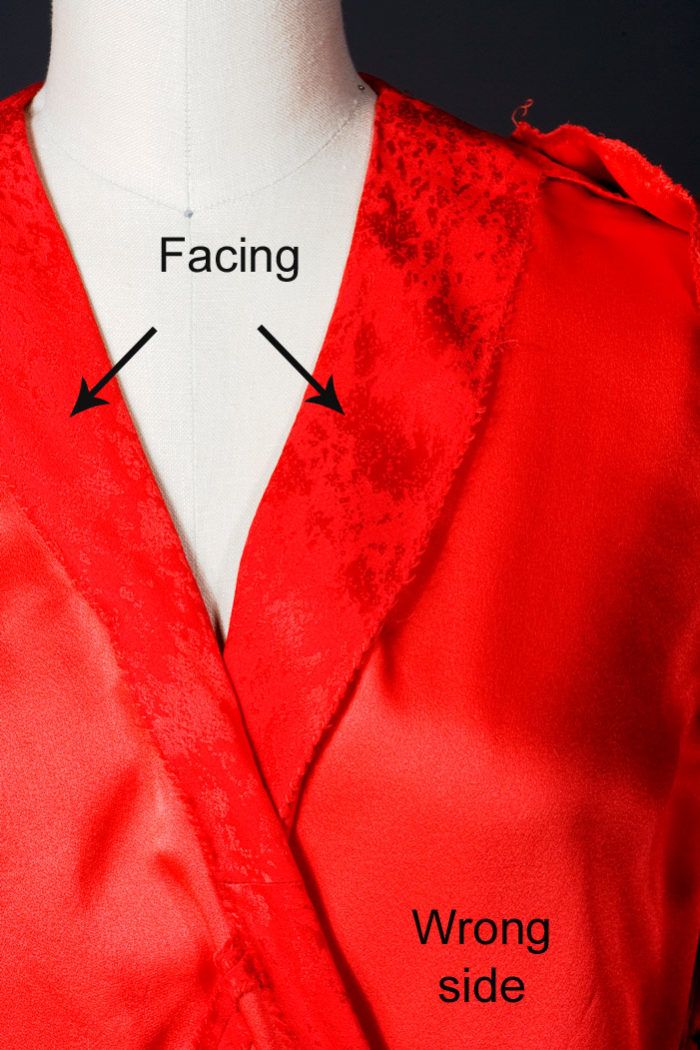 The purpose of most stays is to stabilize the edge, preserve the lines of the design, and prevent the edge from stretching out of shape. This is particularly important on designs with surplice and V necklines.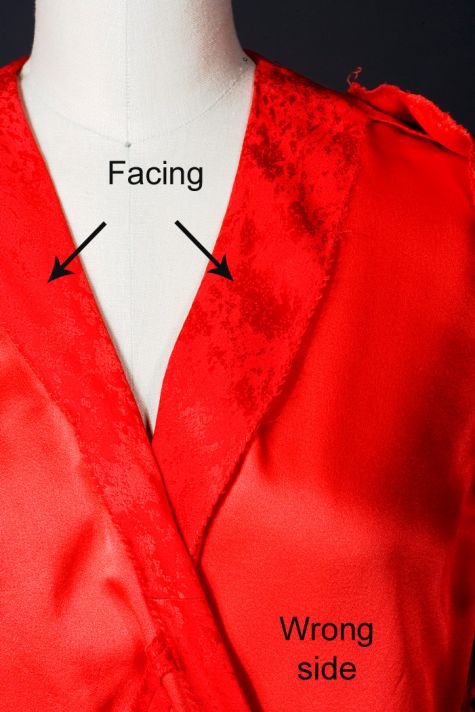 The surplice neckline of this Dior dress has a a folded edge on the bias with an extended facing instead of a seam at the edge with a separate facing, Without a stay, the edge will gap unattractively when the garment is worn.
Most stays are made of seam binding, woven stay tape, or lightweight selvage which have a plain weave and no stretch. On this dress, a strip of bias-cut organza was used instead, so the folded edge would have a soft roll instead of a hard crease. Since bias is known for its stretch, the strip had been pressed to remove all stretch.
I used this technique on a Custom Couture pattern (7658) I designed for Vogue Patterns many years ago, but you can use it on any surplice or V neckline.
The directions are simple.
1. Mark the foldline at the neck edge with thread tracing (an uneven basting stitch).
2. When you try on the garment, adjust the basting as needed so the neck edge doesn't gap.
3. Cut a bias strip of organza the desired length and about 2 inches wide.
4. Wet the strip and press to remove all the stretch.
5. With the garment wrong side up, center the strip over the basting at the neck edge, as shown below.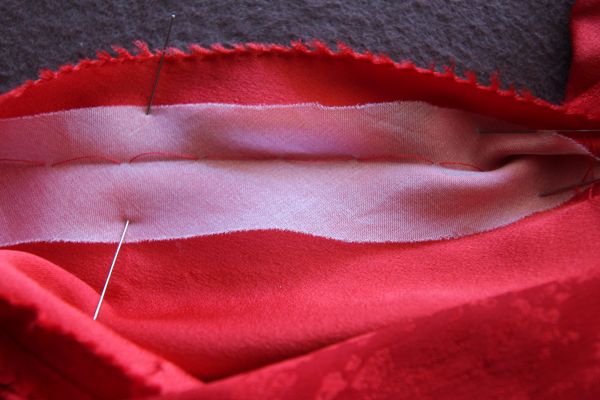 6. Sew the strip permanently with a running stitch, working carefully to be sure the stitches don't show on the right side of the bodice.
Have you tried this or similar techniques to stabilize edges? Do you have any of your own that you'd like to share?