The Kilim Carpet Coat: Adding the Collar and Sleeves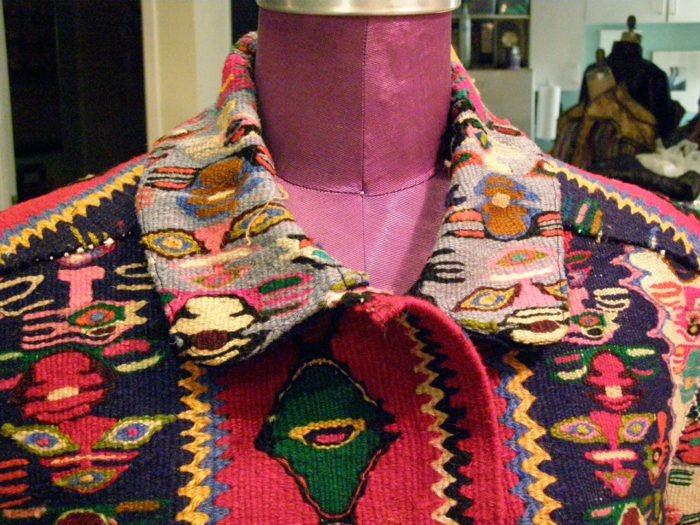 We return to the Kilim coat! In our last installment of the Kilim coat, I constructed the sleeves, the body front, body back, and yoke. Now, I'm ready to build the collar and install the sleeves.
In the interest of reducing bulk, I bought some blue violet boiled wool for facings. This enables me to face the pieces that need facings (collar, fronts) and make the edges as flat as possible.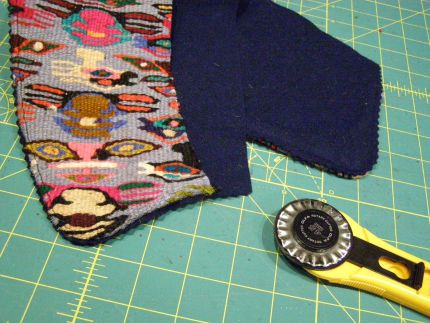 I cut the collar with 5/8-inch seam allowances and staystitched 1/2 inch from the collar's outer raw edges. Then, using lots of water, steam, heat, and the hammer, I pressed in the seam allowances to create a folded edge around the collar.
After pressing under the seam allowances, I laid the upper collar onto a piece of the boiled wool and edgestitched the collar flat onto the wool.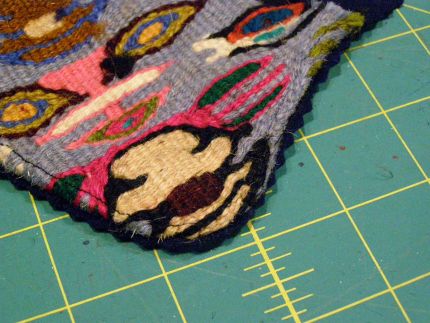 After stitching, I used the pinked-edge rotary cutter to trim away the boiled wool. You can see the pinked edge peeking out from underneath.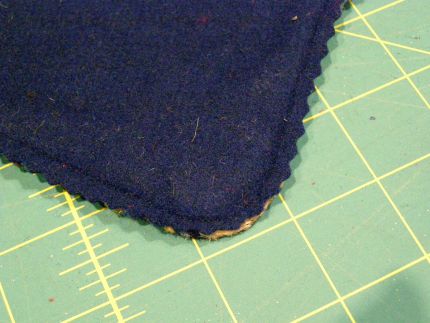 This is the collar's reverse side, showing the boiled wool and the pinked edge.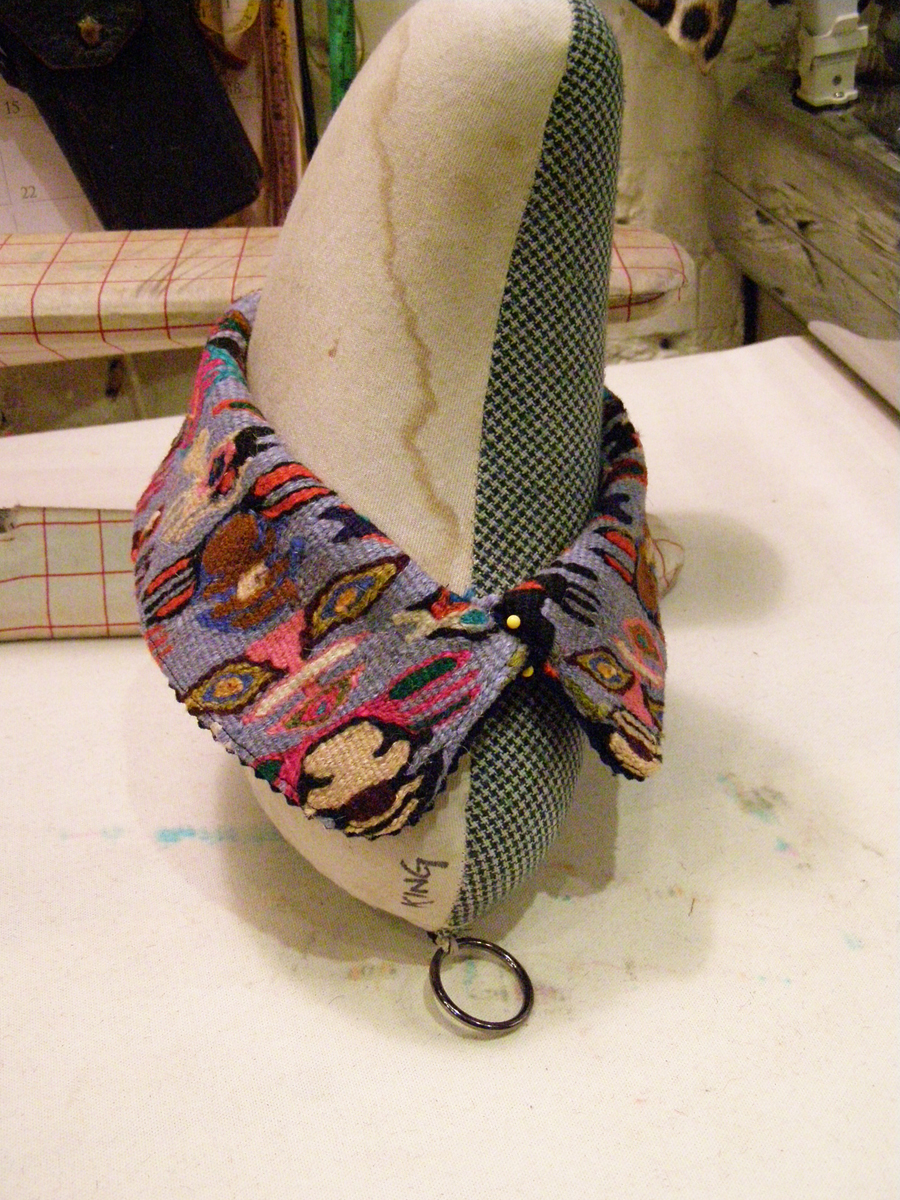 I completed a final shaping with steam on the pressing ham before installing. Afterward, I staystitched the neck seam at 5/8 inch to lock the turn of cloth together and to mark the stitching line for the next step.
A lapped seam was used to install the collar. On the body neck seam, I staystitched the neck opening on the seamline and overlapped it with the staystitching line on the collar. Next, I added two rows of stitching: the first on the seamline, and the second 1/4 inch away.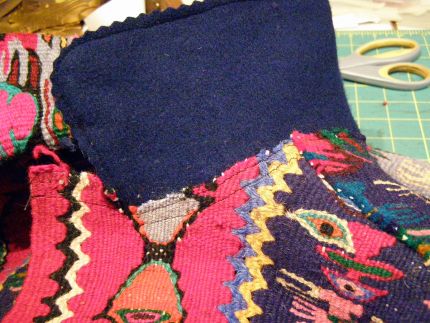 Finally, I trimmed the seam allowance on the body close to the stitching.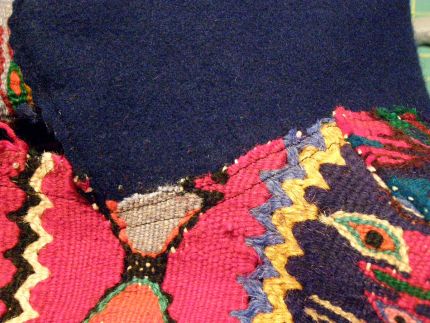 Here's a detail shot.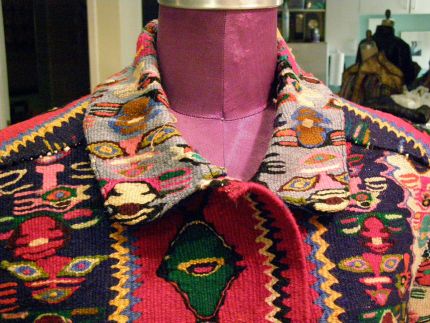 A front view of the installed collar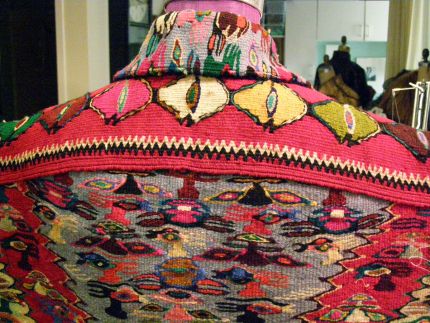 . . . and back view.
Next came the heavy lifting. It…
Start your 14-day FREE trial to access this story.
Start your FREE trial today and get instant access to this article plus access to all Threads Insider content.
Start Your Free Trial
Already an Insider? Log in