The Fabric Store Opens Shop in L.A.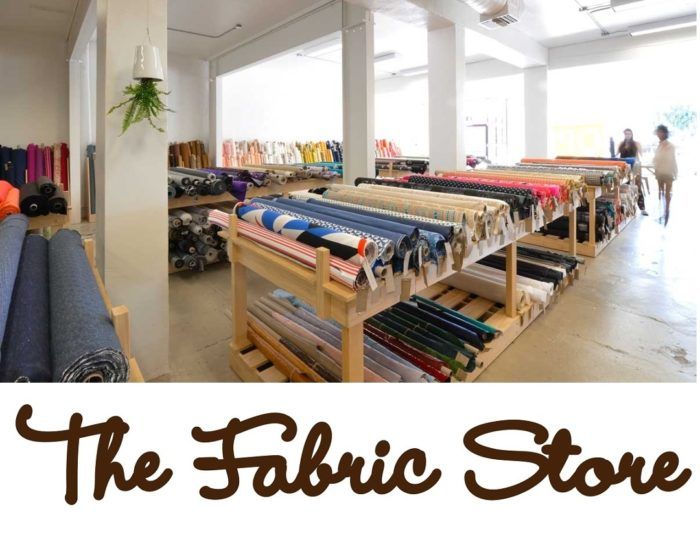 A fabulous new fabric store setting up shop is a pretty rare event in most communities. Perhaps not so rare in a large city like Los Angeles, California, where there's a thriving garment district already in place. But still, the opening of a new fabric shop even there is noteworthy-and perhaps especially when it's an international chain.
New Zealand-based fabric retailer The Fabric Store has recently opened a U.S. flagship store in Los Angeles, California. Billed as a hands-on fabric gallery, The Fabric Store is well known in New Zealand and Australia for providing high-quality contemporary dress fabrics to designers, the public, and even to the film industry. The store is located at 136 S. La Brea Avenue in Los Angeles.
The Fabric Store stocks a large collection of dress-quality fabrics, including designer and specialty fabrics, and focuses on providing natural-fiber fabrics. It also boasts the largest and most diverse selection of New Zealand Merino wool jersey in the United States, offering a wide range of colors and weights. In addition to high-quality fabrics, The Fabric Store also stocks New Zealand-based pattern lines Papercut and Home Sewn, as well as specialty fabric cleaners, books, and notions.
If you don't live within shopping distance of Los Angeles, The Fabric Store will begin offering a mail-order service. This could be a boon for those of us who don't live near any good fabric shopping areas; mail-order isn't as easy as ordering from an online shop, but high-quality fabric and top-notch customer service can go a long way toward making up for the lack of point-and-click shopping convenience.
Visit TheFabricStoreUSA.com to join the mailing list and to learn more about the company and its offerings.
When was the last time a new fabric store opened in your area? Was it an independent shop or a chain?