McCall's Patterns Spring Forward in 2014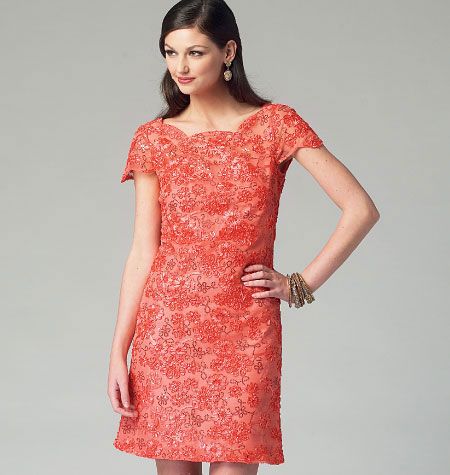 McCall's Spring Pattern Book Is Available
"Spring Foward" to the styles and trends of the upcoming season with McCall's Spring 2014 pattern book!
McCall's M6505
Make your own elegant, mid-length dress complete with scalloped neckline and sleeves using McCall's Pattern M6505. This lovely, semi-fitted, underlined or lined dress (loose-fitting through the hips) has contrast back -neck and armhole binding, and an invisible back zipper. It is perfectly designed for soft, lightweight woven fabrics.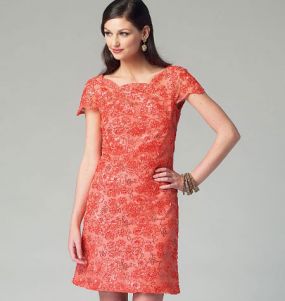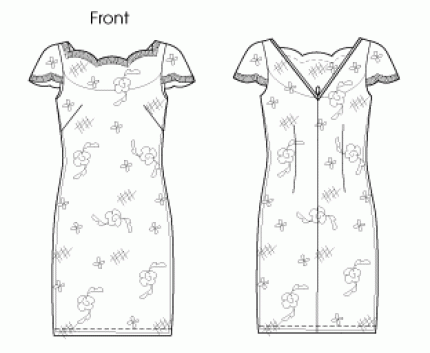 McCall's M6928
This pattern features a loose tank top with a choice of a front pocket, buttons, or flowy bow. The loose-fitting, pullover tops and tunics have bias-neck and armhole binding, and a narrow hem. View A shows a single-layer, front drape with very narrow hem and decorative knot. View B includes a bias pocket, and the right front is cut on the crosswise grain. Views B and C include a shaped hemline. The wrong side shows on the drape in view A as well as in the hemline of view B. In views C and D the button trim is shown along the center-front seam, and the tops include gathered lower peplum-style, skirted sections. This pattern is designed for lightweight wovens.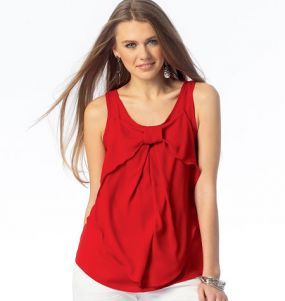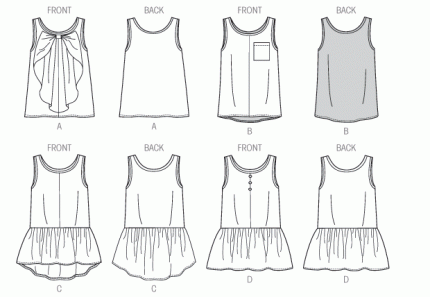 McCall's M6914
This childrens' pattern is perfect for a young daughter or granddaughter this coming Easter! The unlined jacket has a shaped hemline, ruffles, and a raw edge finished with topstitching. The top and dress have a front button shoulder-closing detail, and the skirt includes waist and hem bands. Views C and D feature simple pleats around the waist. The hat is embellished with a decorative fabric flower. Views B, C, and D feature a back zipper, while views B, C, D, and E are all lined. Views B, C, and E feature purchased ribbon trim, and view E includes button trim. All views are designed for medium weight wovens and knits.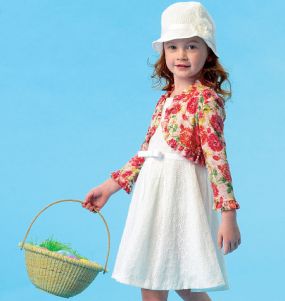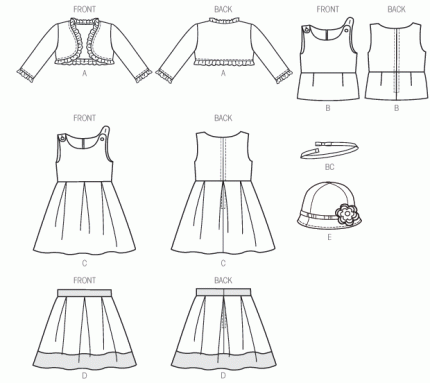 McCall's M6926
This is a loose-fitting, pullover top that has neckline and sleeve variations. Views A and B feature neck binding, yokes, a back button with thread loop, and an elasticized lower edge creating a stylish, unique look. Views C and D feature a side opening, and a lower band that extends into tie ends. Finally, views B, C, and D contain a narrow sleeve hem. McCall's suggests using fabrics such as challis, crepe de chine, linen, and jerseys. The contrast fabric suggested for view A is scalloped single-edge lace.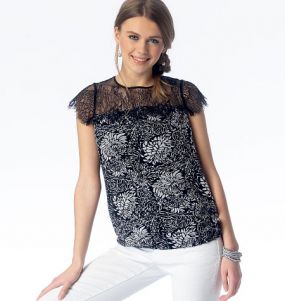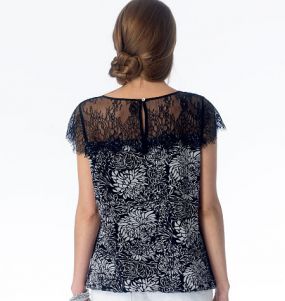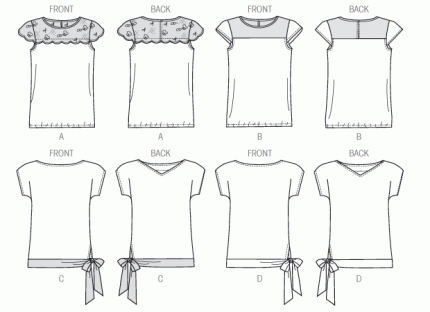 You'll be ready for warmer weather!
These versatile garments will have you ready for warmer temperatures and sunny skies. When you wear them, it will be hard to avoid suffering from "Spring Fever."