Sew Better with Staystitching Fundamentals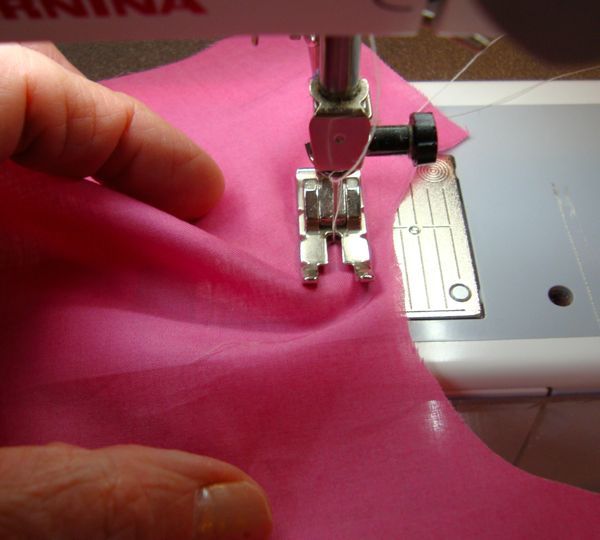 Although one of my favorite parts of sewing is creating interesting surface design, I'm well aware that it's the underpinning steps in the process that make a garment truly successful and wearable. One of those essential steps is staystitching — a row of stitches on a single fabric layer that prevents a curved or bias edge from stretching during the construction process. These stitches never show on the garment's right side, but the overall appearance of the garment can be compromised if they're overlooked.
Staystitches are regular-length stitches (2 mm) that are not removed like basting or ease stitches. A row of staystitching should be sewn about 1/16 inch to 1/8 inch outside the seamline, within the seam allowance. Be careful not to stitch across the seamline because the stitches will show on the garment's right side.
Sew directionally, with the grain
This prevents distortion. Usually, sewing directionally means sewing from the top to the bottom of a neckline or sleeve.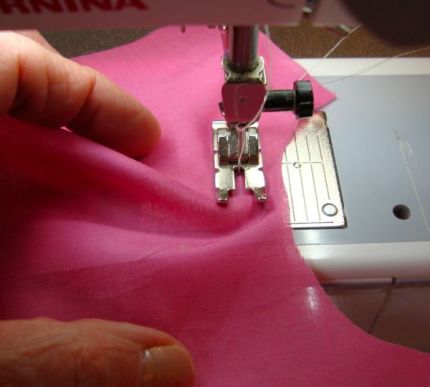 Be careful not to stretch or straighten a curve while staystitching
Use staystitches to reinforce inside corners and points
This includes: on a square or V neckline; the opening for a continuous sleeve placket; a godet that is not set in a seam; curved edges, such as an armhole or neckline. All of these may require clipping to insure smooth seams. When an area is reinforced, it's not always necessary to sew along the entire edge. At a corner, for example, you can start stitching about 1 inch away from the point and stop about the same distance on the other side.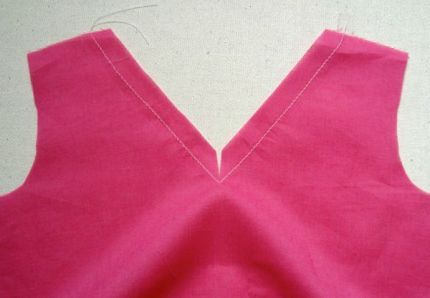 V-necklines should be staystitched because of their bias seamlines, and reinforced because they need to be clipped at the V. The angle can be sewn in one operation, pivoting at the point.
Start your 14-day FREE trial to access this story.
Start your FREE trial today and get instant access to this article plus access to all Threads Insider content.
Start Your Free Trial
Already an Insider? Log in