Notions: Sewing-Themed Flash Drive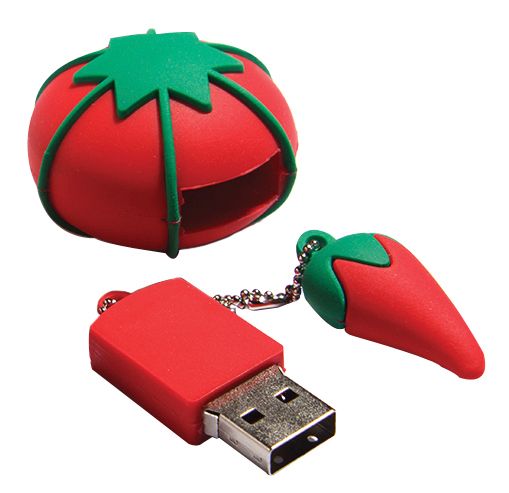 This was originally featured in the Notions department of Threads #174 (August/September 2014).
Express your love of sewing, and keep all kinds of information at hand, with these compact, sewing-themed flash drives. The tomato pincushion, sewing machine, and spool of thread USB drives enable you to organize information, such as digital sewing and embroidery files, photos, or documents, in a convenient location. Each version comes with a small keychain to keep the drive easily accessible, and each has up to 2 GB of memory, which is equivalent to approximately 500 photos. With one of these drives, you'll know exactly where to find your sewing project notes and pictures.
These flash drives are available from SewForLess.com for $14.99 each. Get them in three varieties: