Notions: Heat Activated Button Thread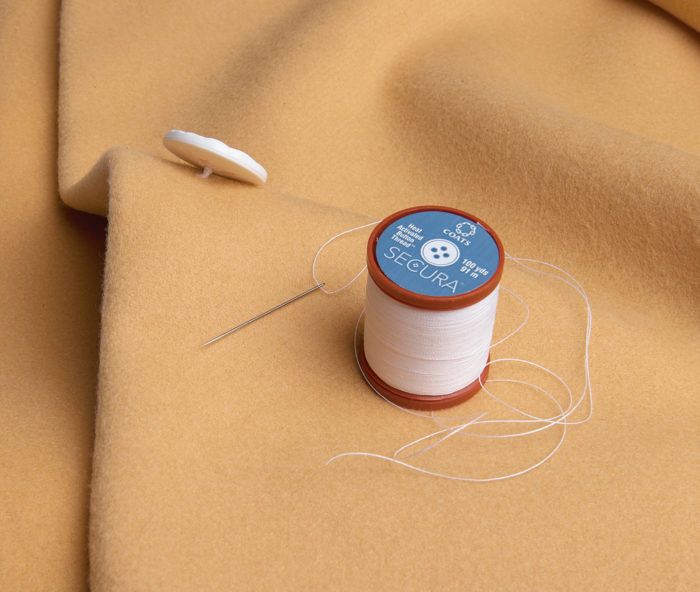 This was originally featured in the Notions department of Threads #191 (June/July 2017).
Buttons are twisted in and out of buttonholes every day, and the thread holding them onto garments can weaken, stretch, or become loose. Coats Secura Heat Activated Button Thread offers a solution to strengthen button attachment. Once the button is sewn on, follow the instructions to steam this self-fusing thread with your iron, melding the strands together into a single, extrastrong unit.
The thread fuses to itself, not to fabric. It is 100-percent polyester core-spun thread, infused with a fusible compound. Once an industrial product, it is now available for home sewing. Secura can also be used for snaps, hook-and-eye fasteners, bead and sequin attachment, and it is a safe, durable choice for children's clothing. Available in 100-yard spools, Secura comes in six colors: white, black, smoke, indigo, praline, and French roast.
Available from CreateForLess.com for $2.59.