[CLOSED] Don't Miss Your Chance to Enter the 2014 Threads Halloween Costume Contest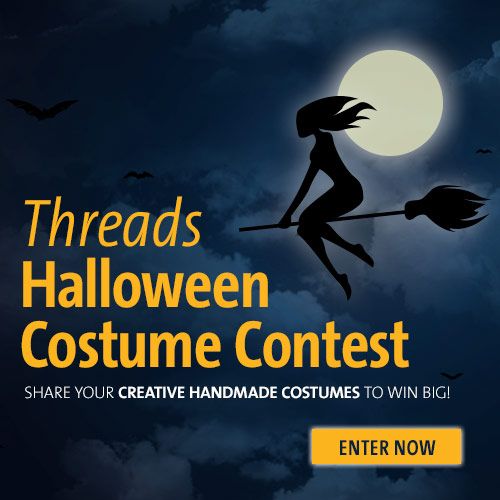 It's time for our annual Threads Halloween Costume Contest. Share your creative, festive, or just plain spooky costume in our Halloween Costume Contest Gallery, and you could win a prize package worth more than $300 from McCall's and Threads.
HOW TO ENTER
Share photos and a short description of your home-sewn costume to the Halloween Costume Contest Gallery by 11:59 p.m. EST, November 5, 2014. Please include any techniques, materials, patterns used, or other information about the costume that will help us understand how your submission was made. This information is critical in the judging process.
There is no limit to the number of costumes you can enter. Although each costume must be sewn by you, it does not have to be created specifically for this contest.
WINNER SELECTION
Winners are selected in a two-step process. Submissions will be reviewed and judged by Threads editors who will select five (5) semifinalists. The semifinalists will be judged on creativity and construction. Online members will then choose one (1) winner in an online poll. The winner will be contacted and announced the week of November 17, 2014.
PRIZE PACKAGE

McCall's patterns – the winner will select five (5) patterns of his/her choice from the McCall Pattern Company
Industry Insider Techniques Volumes 1 – 7 (that's seven DVDS)

ENTER NOW!
See official rules for more details.