Announcing "Smart Tailoring with Kenneth D. King" DVD Workshop
Evamarie Gomez and Judith Neukam; Shot by: Gary Junken
For aspiring tailors who want to get serious about their craft, Smart Tailoring with Kenneth D. King provides a wealth of professional-quality tailoring knowledge. Well-known fashion design instructor Kenneth D. King presents a one-of-a-kind compilation of all things tailoring that is truly indispensable.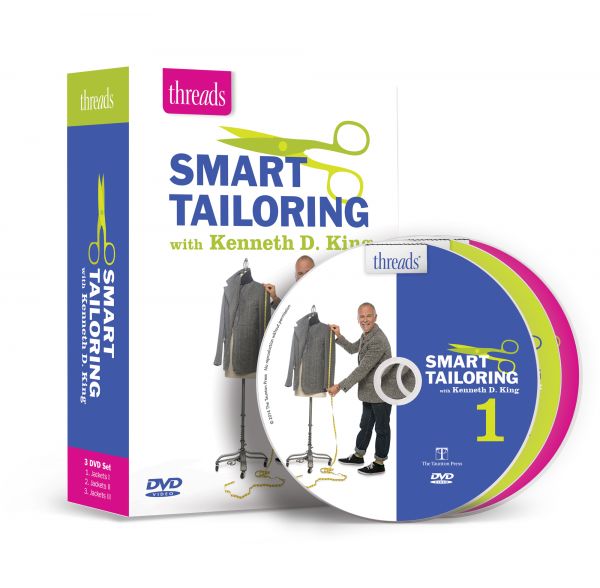 This three-DVD set contains 300 minutes of tailoring explanation in which Kenneth demonstrates traditional tailoring methods and his own updated approach, so you can choose the techniques that best suit your project. The set offers the equivalent of a college course on tailoring, for a fraction of the cost.

Get the latest including tips, techniques and special offers straight to your inbox.