Tailoring with Felted Wool, Part 2: How to Sew a Decorative Welt Pocket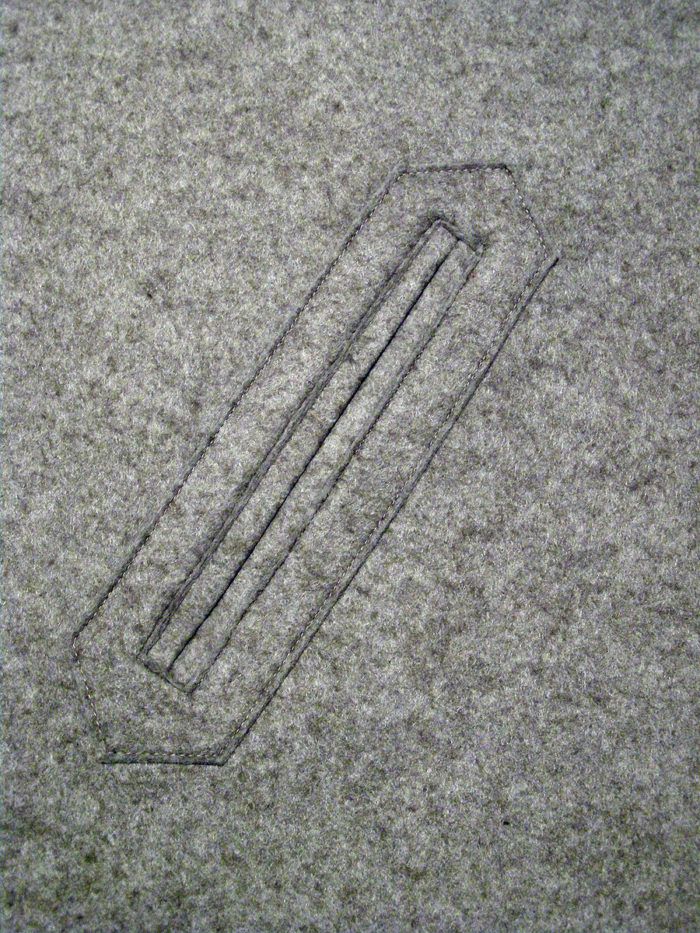 In the first part of the Bark Coat project, I shared how I created a tailored coat from wool felt. I even showed you how I designed the tree bark motif on a half-scale and demonstrated how to create what I call a "pounce pattern." Here, I walk you through my technique for adding a decorative welt pocket on a wool felt coat.
This wool felt "bark coat" needs welt pockets. The standard welt pocket is constructed with more layers than I want for this piece, so I needed to develop a new option that had less bulk.
Drafting the pattern:
1. The pocket opening length on coats is generally 6 inches for women and 7 inches for men. The double welts in the photo are the men's length. The width of the opening is 1/2 inch, so the welts will show 1/4 inch wide each.
The shape of the placket shows on the right side and is determined by your design. I chose the straightforward one shown below. The lengthwise sides of the placket are 1 inch away from the welts, and the ends are brought to a point, as shown in blue.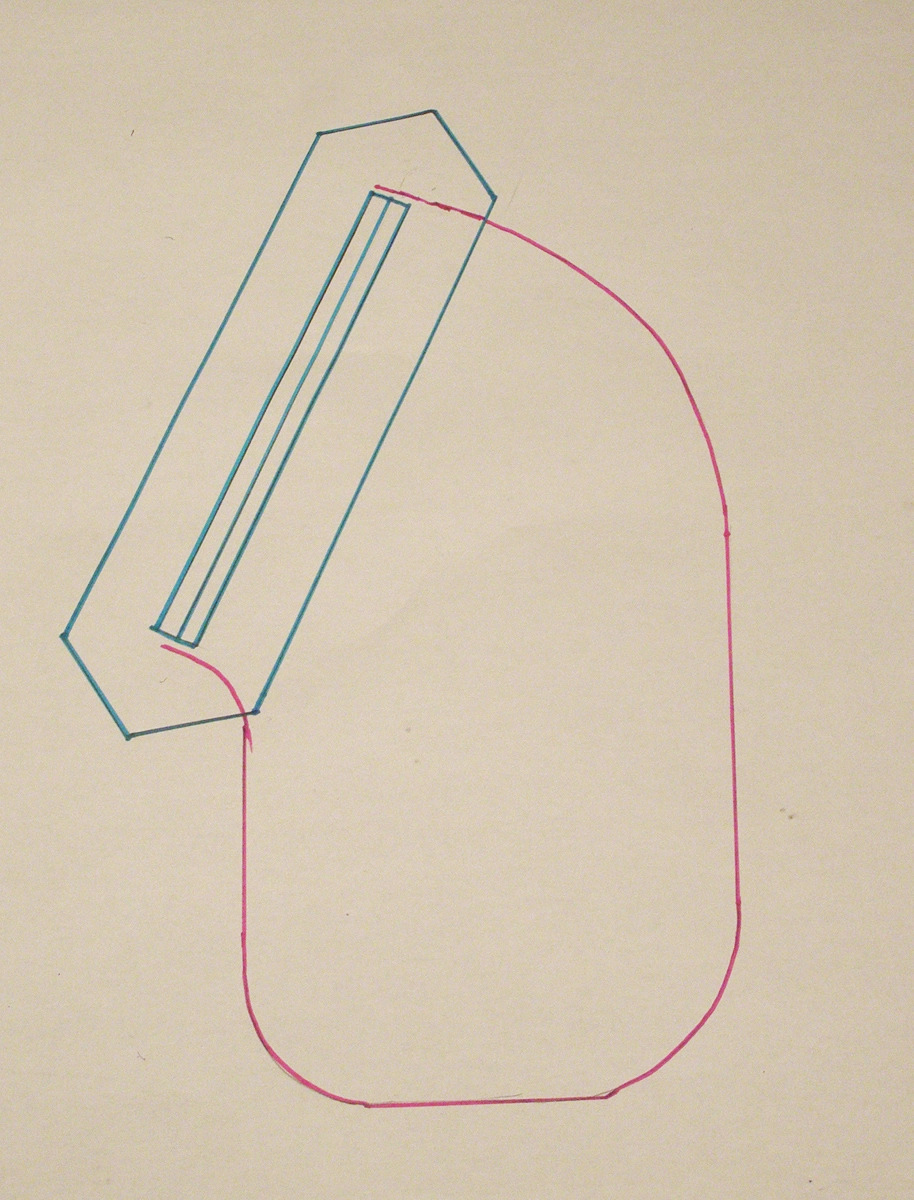 Felt is a nonwoven, so you can use the fabric's cut edge as a finished edge.
You can use this pocket with leather as well, as the cut edge on leather doesn't need a finish.
Draft the pocket bag to accommodate your hand comfortably. The shape is shown in pink in this photo and fits the welt on the placket.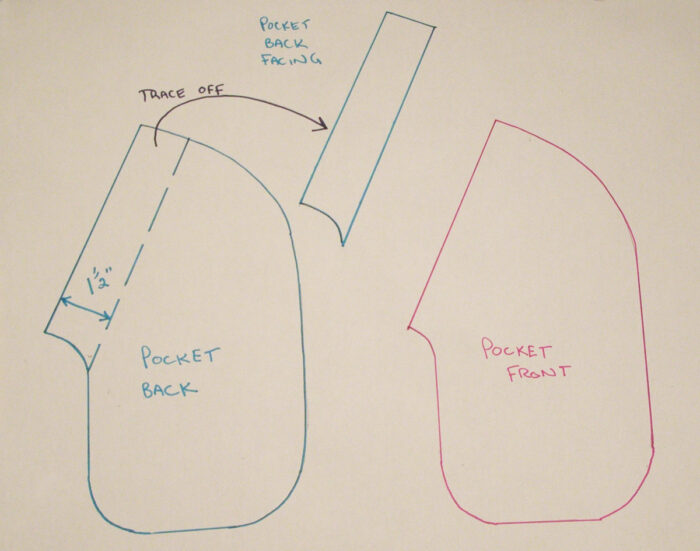 2. Next, trace off two pocket bag pieces from the main drawing. The pocket front is in pink and sits next to the fashion fabric in the finished pocket.
Cut the pocket bag pieces from your preferred pocketing fabric. The pocket back is in blue, and sits closer to the…
Start your 14-day FREE trial to access this story.
Start your FREE trial today and get instant access to this article plus access to all Threads Insider content.
Start Your Free Trial
Already an Insider? Log in