Notions: Battery-Operated Seam Ripper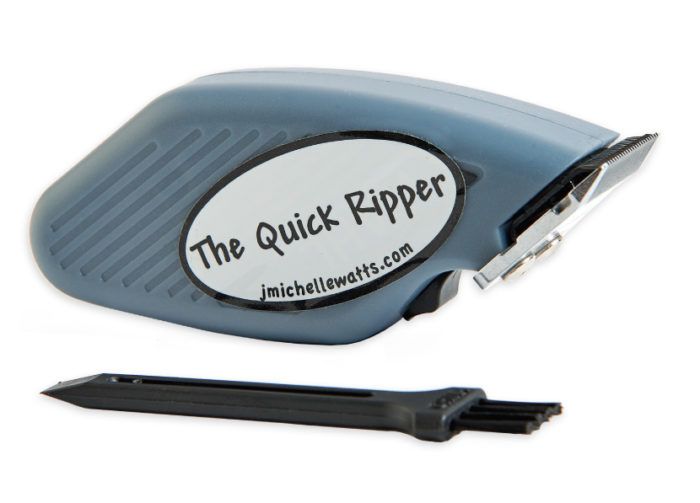 This was originally featured in the Notions department of Threads #178 (April/May 2015).
The Quick Ripper by J. Michelle Watts Designs rips seams quickly, with minimal effort and without ruining your fabric. This seam ripper works just like an electronic shaver. Click on the power button to propel the blades into motion. Then, run the device along the flawed seam to rip it apart easily. The blades don't touch the top fabric layer, so it won't get cut in the process. This product is safe to use on delicate fabrics such as chiffon and comes with a cleaning brush, blade cover, and an AA battery.
Available from JMichelleWatts.com and Wawak.com. MSRP $21.95