Sewline Scissors Set Gives Impressive Results | Notions
Sewline Scissors are supersharp and cut effortlessly.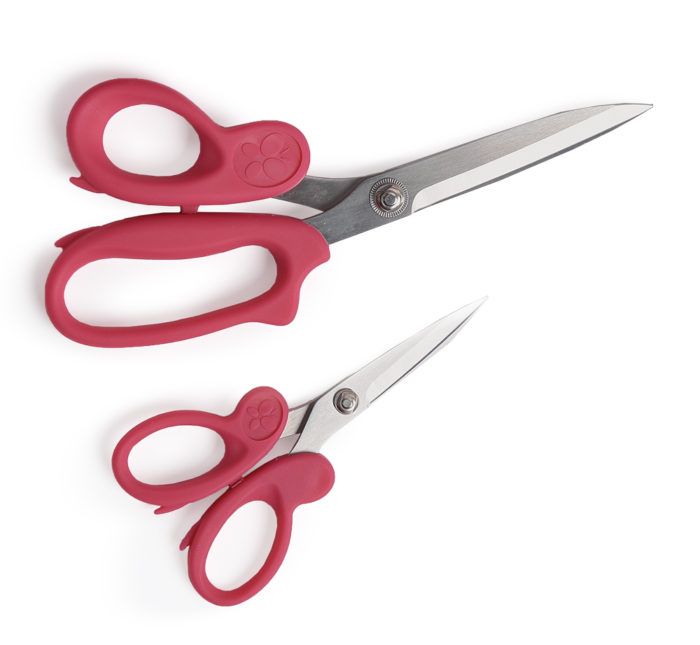 Excellent scissors are one of our most important tools and these Sewline Scissors fit the bill.
When I saw a butterfly icon and magenta handles, I thought I was looking at a novelty item or a starter scissors set. However, I made a few cuts through fabric and this Sewline Scissors Set impressed me. The scissors are supersharp and cut effortlessly.
The handles are firm but have a soft, comfortable feel, and each pair has a finger rest to give you more control. The handle and the blades are designed for use with the right or left hand. The 5-1/2-inch pair serves many purposes when kept at your machine. The 8-inch pair is good for long cuts but not unwieldy for grading seam allowances or clipping notches. Both are sharp right to the tip.
The blades are made of stainless steel that is heated, forged, and tempered to help these cutting instruments retain their sharp edges. To protect them when not in use, the scissors come in a sturdy case with a molded insert. The distinctive color makes them easy to spot when you need them.
Sewline Scissors Set was the featured notion in Threads #190 (April/May 2017).