How to Sew a Recycled Shopper Tote – Free Pattern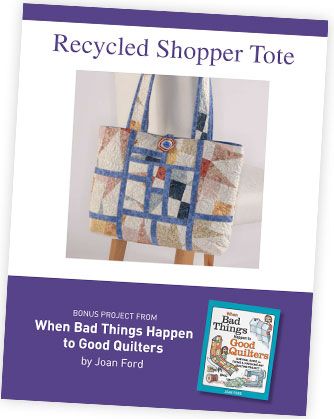 Quilting expert Joan Ford's new book, When Bad Things Happen to Good Quilters (The Taunton Press, 2015), is a survival guide to help you resolve your quilting problems and bring your project back to life. In addition, this must-have book includes four new projects.
To help you on your quilting journey and to celebrate the release of Joan's book, we are happy to offer this bonus Recycled Shopper Tote project as a free download.