Adapt the Removable Button-Strip Technique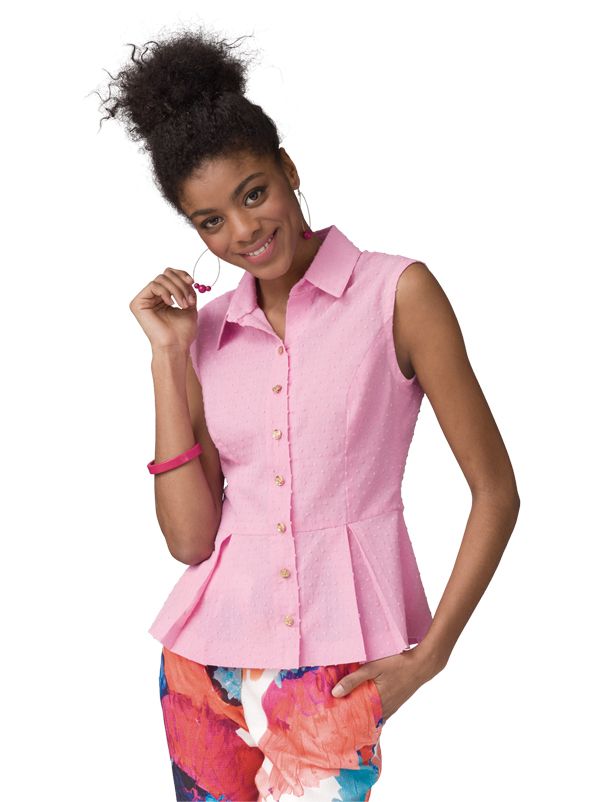 In Threads #179, shirtmaking and sewing instructor Bill Voetberg described how to create a removable button strip for button-front shirts. His instructions focused on a method that works best for camp shirts, but the method can be adapted easily for a standard button-front shirt with a separate, rather than cut-on, placket and facings.
Adapt the technique
The removable button strip technique is described as it would be applied to a camp shirt with cut-on plackets and self-facings, but it can be adapted easily for a button-front shirt with a separate placket. The process already described doesn't change for the overlap section, but the underlap's treatment is slightly different.
Cut the underlap half of the shirt front with an extended center-front edge. This extra width becomes a self-facing that is folded under twice. Before securing the underlap section to the collar stand and hem, interface its "public side" (not the "private side," which forms the self-facing) to support the buttonholes. Then follow the rest of the process as described in the article.
The collar stand also necessitates a different treatment. On a camp shirt, the removable button strip follows the entire button placket, top to bottom; but for a button-front shirt with a collar stand, the removable strip should not extend into the collar stand area. Instead, use a button that can be laundered or remove the collar stand's button before cleaning and replace it afterward.