How to Sew for Your "Closet Orphans"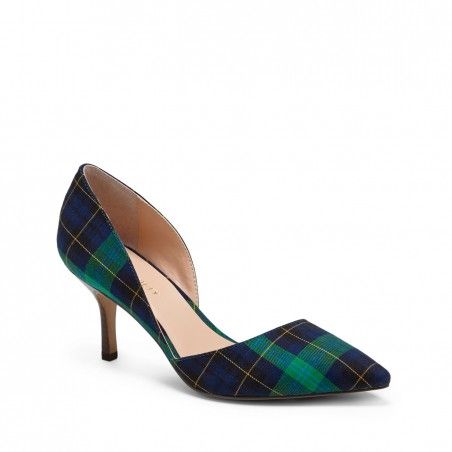 Part of sewing is designing–matching fabric and pattern to your style and body type for the most flattering look. But those of us who love fashion are occasionally carried away by an accessory that we simply can't resist: shoes, a bag, a piece of jewelry, or a belt. Never mind that said treasure doesn't go with anything else we own! This is when a sewer must also play stylist: She needs to figure out the best look to showcase her gorgeous find, and choose fabric and a pattern to make it.
We polled an assortment of women (mostly Threads staff) to find out what "closet orphans" they possess, which are in need of a "family" within a stylish, wearable outfit. The goal is to bring these special but neglected pieces into more frequent rotation. After all, what's the point of owning a fantastic pair of shoes if they just sit in the closet?
Here's a selection of the items that emerged…with a few of the ideas that we came up with for styling them.
Tartan mid-heel pumps (http://www.solesociety.com/jenn-green.html)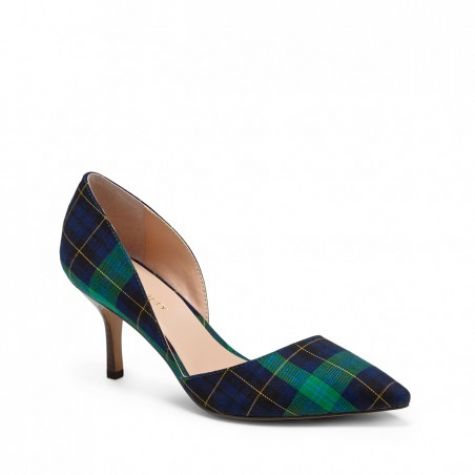 These shoes got plenty of admiration from everyone who passed through the office-the combination of preppy colors and plaid fabric, with the flirty shape and heel, makes them a winner. We'd love to see these paired with a slim skirt like Vogue 7937 (VoguePatterns.com), which sports a set of kicky back pleats, in a dark solid, and Hot Patterns' Classix Nouveau What's New Pussycat blouse (HotPatterns.com).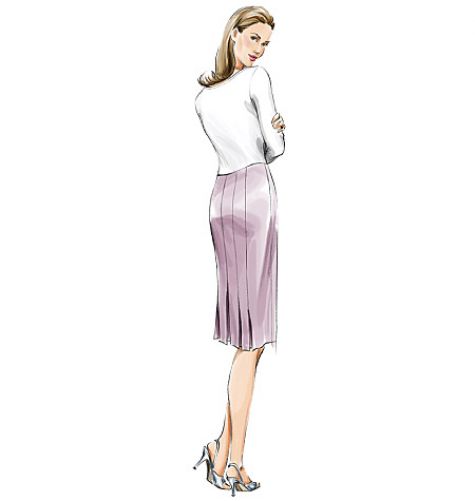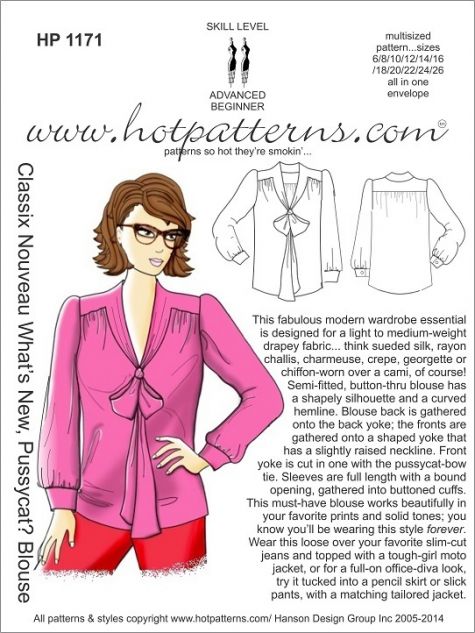 Heirloom cameo brooch:
"This cameo brooch is from my great aunt (my grandmother's only sister). I want to come up with a garment, or outfit, to wear with this beautiful pin. I want something fresh/modern- I don't want to look like a buttoned up old lady whose pin is fastened so tightly that she's choking! I've thought the brooch might look great on a longish gold chain, but I just don't know about the garment."
We put our heads together and suggested this pattern from DecadesofStyle.com, which has a perfect place to pin the brooch. Depending the fabric choice, the "Point Made Gown" can go from the office to a pretty fancy event, looking contemporary and polished. This drapey purple-and-gold metallic knit (EmmaOneSock.com, #41573) might be just the thing for a slinky but ladylike dress, whether full- or day-length.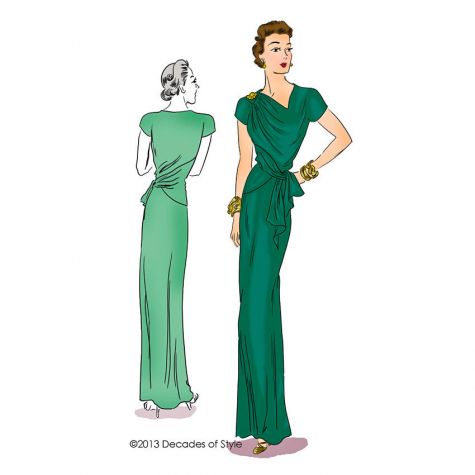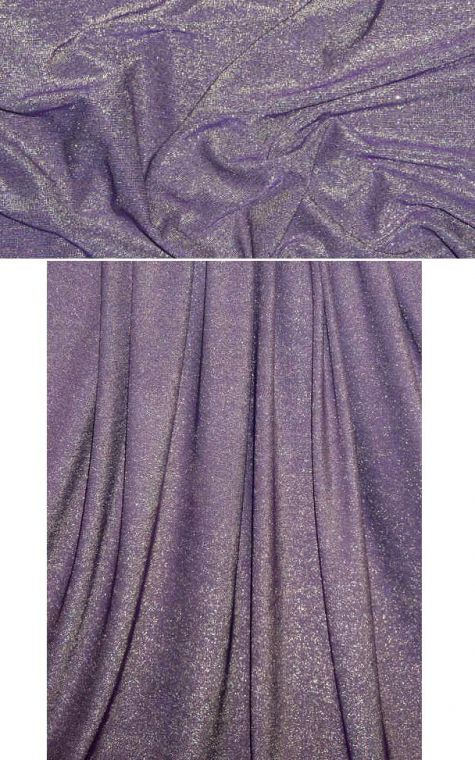 Wide-brimmed straw hat: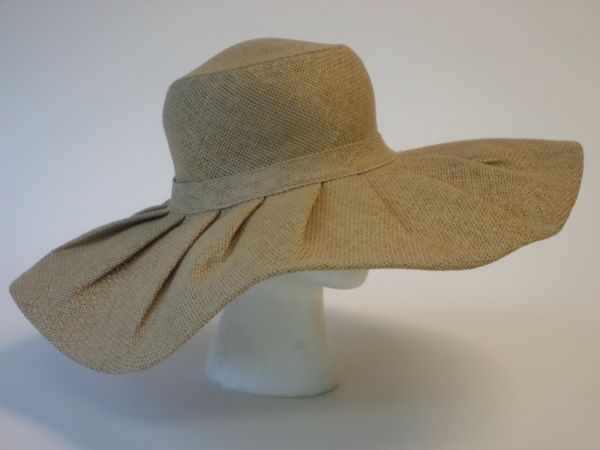 This chapeau belongs to a 15-year-old girl, who is learning at an early age to cover up in the sun. For a feminine but casual look, she could make a top from Butterick 5356 (ButterickMcCall.com), a blouse that can be sweet or bohemian depending on the fabric and trim. A Liberty silk print (Fabric.com) trimmed with cotton lace (MJTrim.com) has a floaty, vintage appeal. With a pair of skinny jeans, flat sandals, and maybe a flower tucked into the hatband, she's good to go.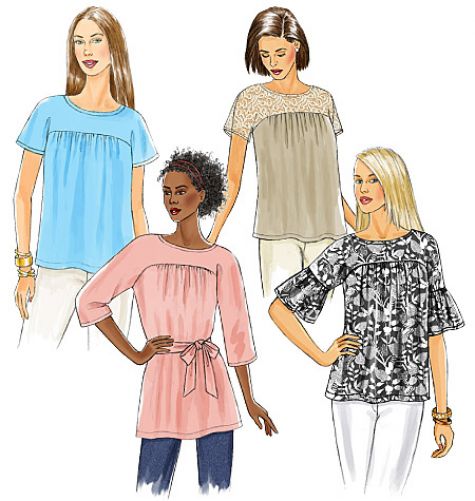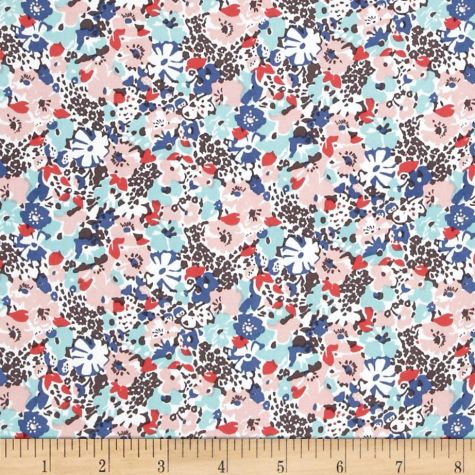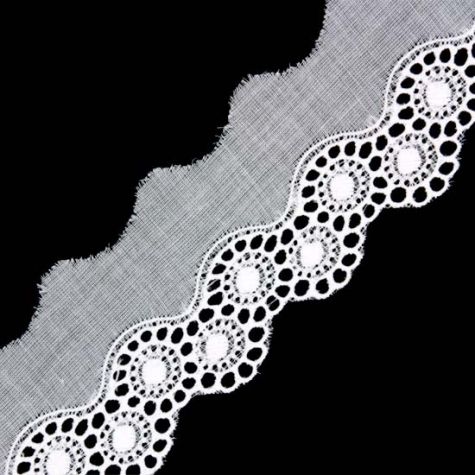 Two unique necklaces:
The black necklace below was made with a three-dimensional printer, so it's nearly rigid. The other is made of thin metal squares threaded on flexible wires. Its owner finds both pieces to fall too high on the neck, and she plans to add extensions at the back neck so they hang slightly lower-just below the collarbone.
She'd like to have the necklaces be the star of her outfit, so she's decided to make simple round-necked tops. For the black ovals, she'll use either a solid color or a stripe. For the more architectural piece, she'll look for a solid fabric with a pronounced texture. Cutting Line Designs "Just My Style" tops would work nicely in a cotton, linen, or silk woven (CuttingLineDesigns.com).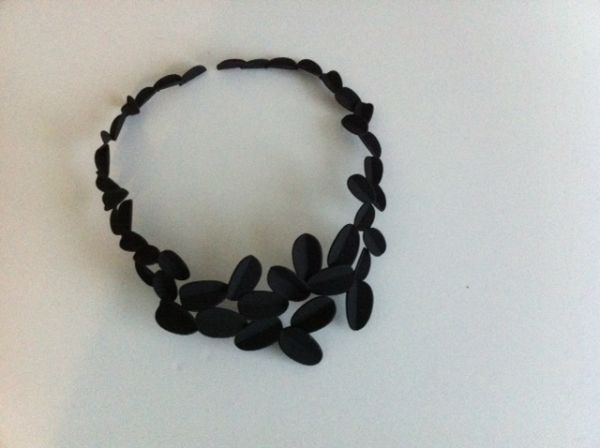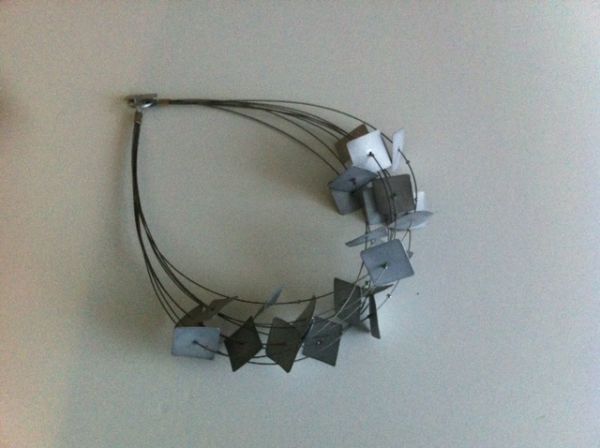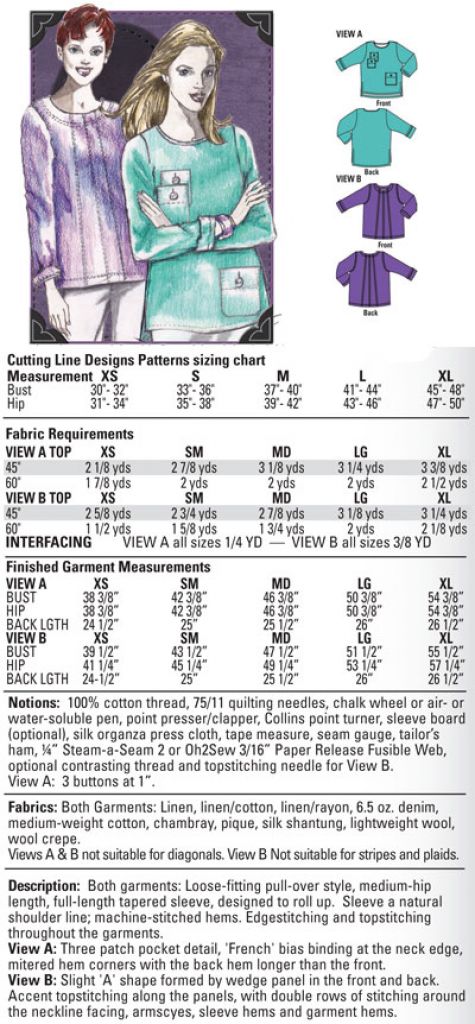 Plaid shoes with button embellishment: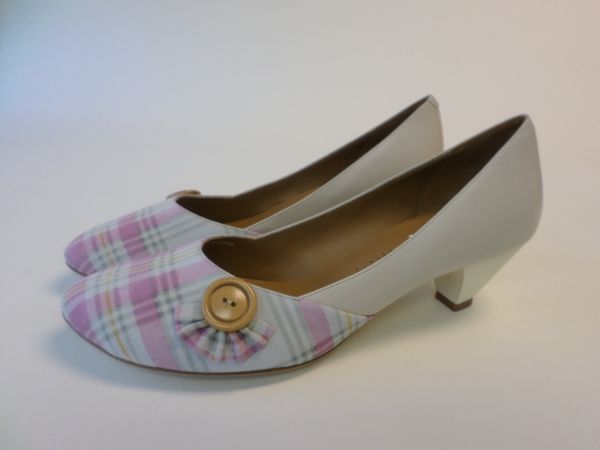 The owner of these shoes, an individual with a highly developed understanding of accessories, says:
"The plaid shoes are very fussy shoes, I think they would be the boss of the whole outfit and brook nothing unladylike. They have a vintage look, in my opinion, and I think they need to be worn with relatively plain garments."
Her solution for an ensemble that would meet these shoes' high expectations is a dress and jacket combination, from Burda Style 7253 (Simplicity.com), sewn in two colors from the shoes: cream, khaki, or pink. The dress has a single button detail at the neckline that responds politely to the button ornament on the shoes.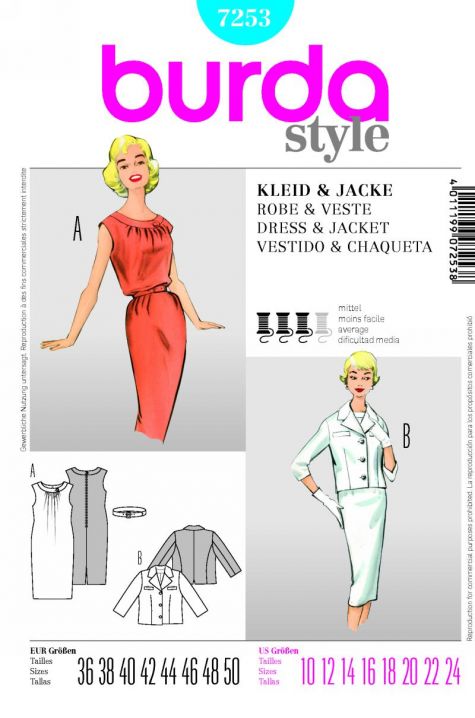 Embroidered Guatemalan sash: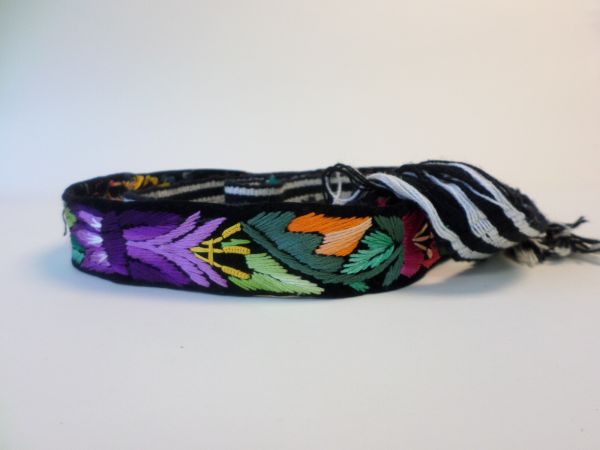 "My hand-woven and embroidered belt from Guatemala is very long; it wraps around about 2 ½ times. I love it, but I have absolutely no idea what to wear it with, or how best to wear it. Most of my wardrobe is just too classic to absorb it without looking anachronistic, and the other part of my wardrobe shouldn't be belted. I want to be able to incorporate it into an outfit so that it looks natural, but not like I borrowed the outfit off a peasant's back."
Help us out! We'd love to hear how you'd style this colorful piece, or any of the others shown above. And if you have any closet orphans of your own, please share!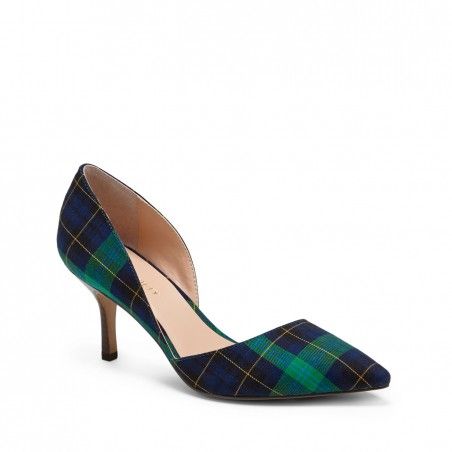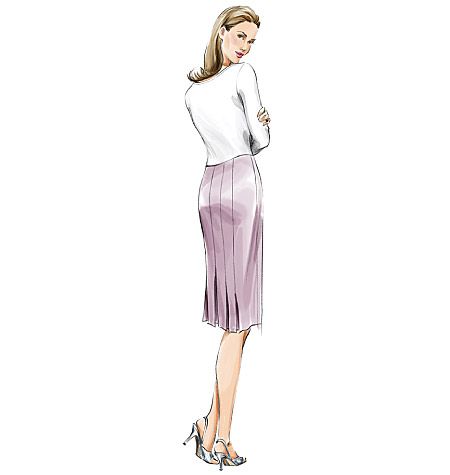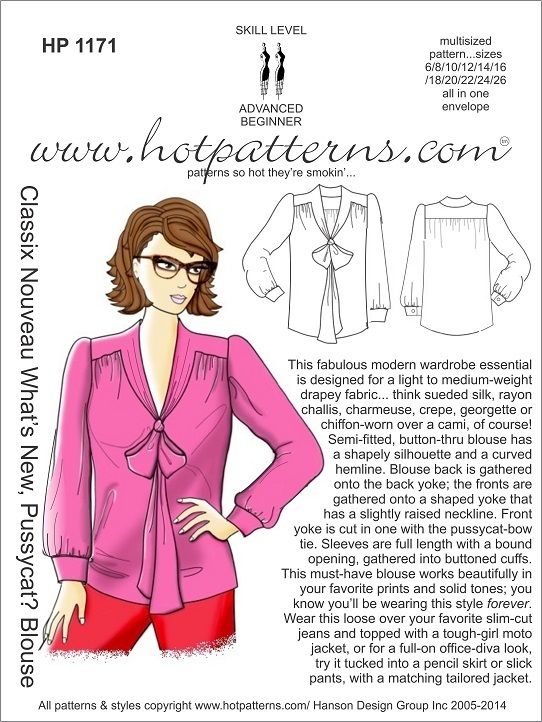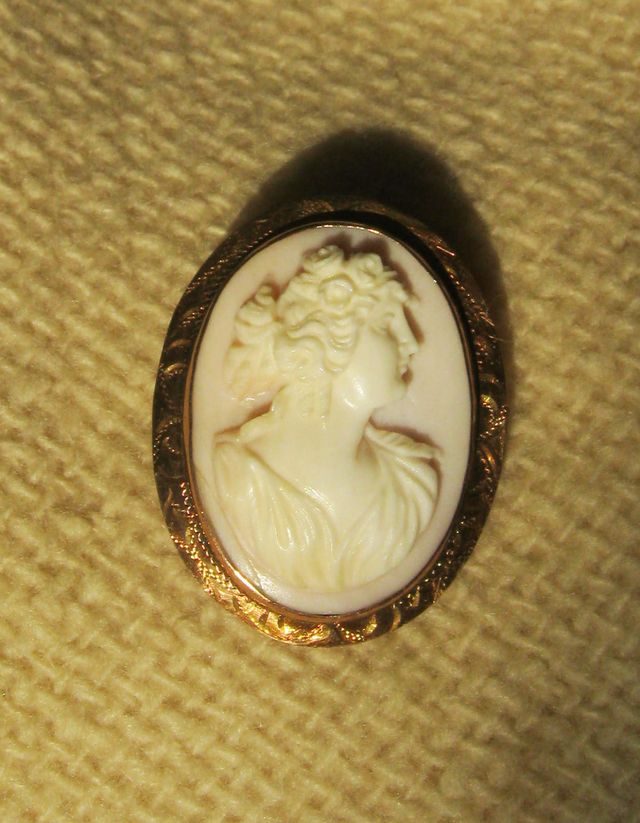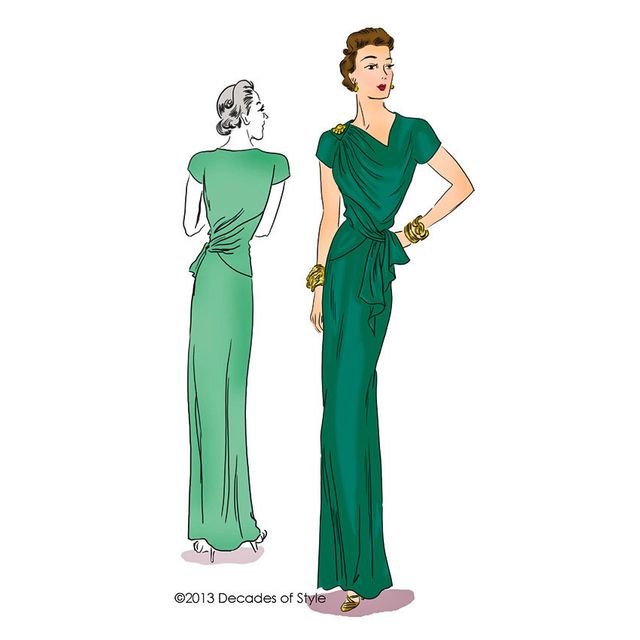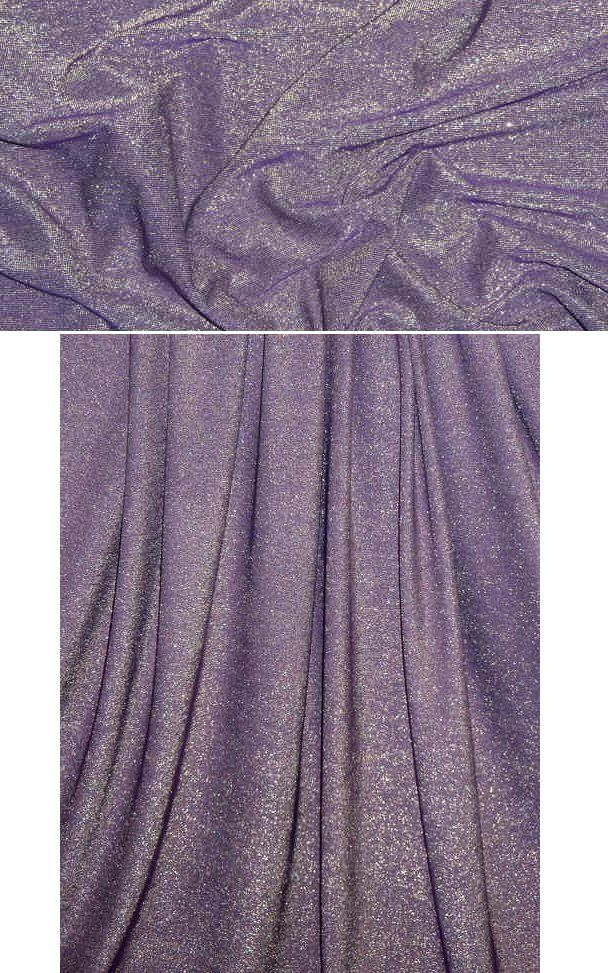 Metallic jersey (EmmaOneSock.com, #41573)