How to Scale an Embroidery Design Without Starting From Scratch
Try two options for fixing a design rather than scrapping it.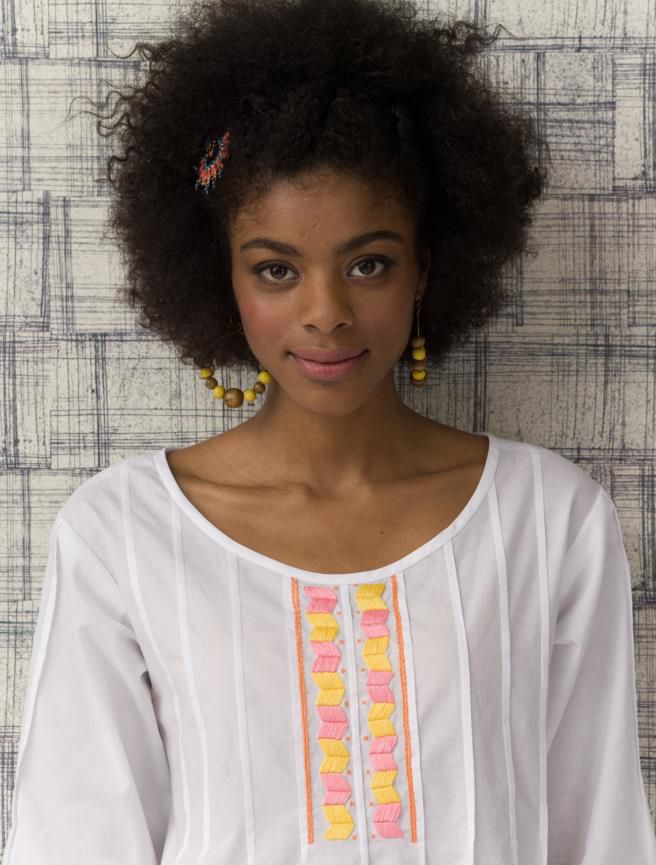 Threads seamstress Norma Bucko explained how to make three simple embroidery stitches and use them to create a single embroidery design to decorate garments in Threads #179, "Embellishments: Simple Embroidery." You can download the design PDF here.
Now that you've got the design, how do you make it fit the project you want to embellish? You can scale the design up or down to fit the space to be embroidered.
There are a few ways to "fix" the design scale without totally redesigning the embroidery. First, you can eliminate some of the design elements. In some cases, this is the best and easiest option. Second, you can use a copy machine to make the design smaller or larger. Watch for elements that may become too small or too large to stitch. You can use both options at once, if needed.
BONUS: Downloadable PDF of the embroidery design from the article