Notions: A Fine Point for Pressing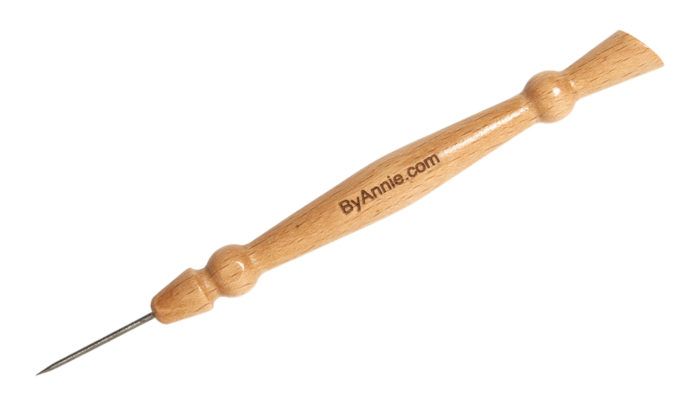 This was originally featured in the Notions department of Threads #185 (June/July 2016).
For precise control of small fabric pieces or narrow seam allowances while sewing, a stiletto is a sewer's best friend. The stiletto point on ByAnnie's Stiletto & Pressing Tool helps you hold fabric in place easily and close to the needle, where fingers can't reach. The high-carbon steel stiletto point is sand-ground for a slightly rough texture to grip fabric. It is set deep into the European beechwood handle, which is contoured for a comfortable grip and flat-sided to prevent it rolling off a worksurface. The handle flares to an angled end that can serve for pressing seams open.
Available from Amazon for $19.95.