From Body Scan to Custom Dress Form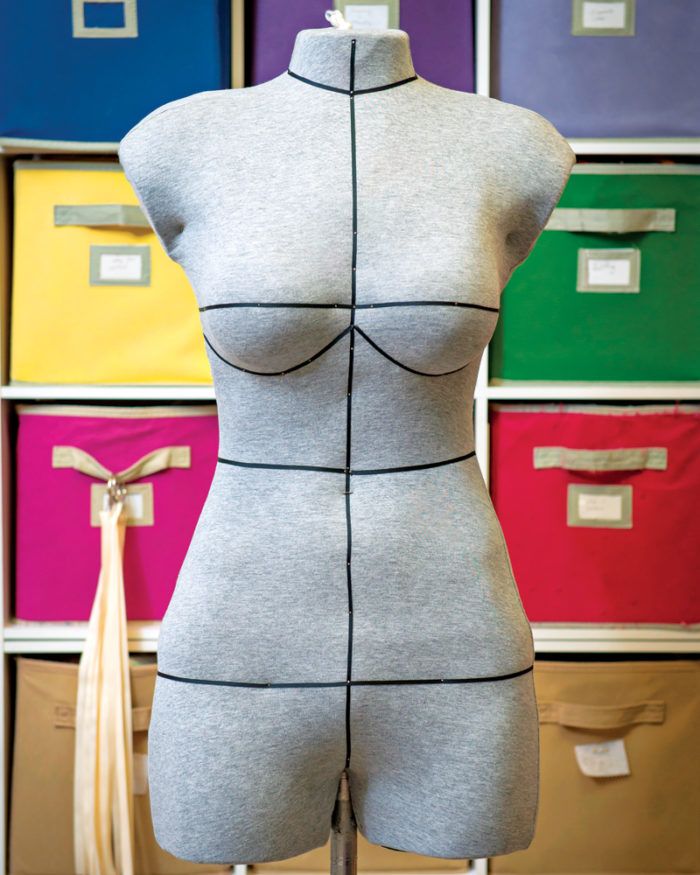 A dress form that precisely replicates your circumferences, proportions, and posture is every sewer's dream. When 3-D body
scanning technology debuted several years ago, speculation about how it might revolutionize the garment industry was rampant. I've always thought that home sewers would be thrilled if 3-D body scanning technology were integrated into the process of creating a custom dress form.
Allison Lince-Bentley, owner of Bits of Thread Sewing Studio in Washington, D.C., is doing just that. Over the past two years, she developed a process to use 3-D body scans and foam to fabricate dress forms. The DittoForm (DittoForm.com) recently debuted at Bits of Thread, and Allison is exploring opportunities to establish scanning partners and hold scanning events around the country to accommodate the demand.
"I'd been noodling over this idea for a long time. I've run a sewing shop and taught for about seven years now," Allison says. "I know that for my own trajectory and growth as a sewer, learning how to use a dress form made a big difference in the things I could do creatively in sewing. But it's complicated to get a form to match your figure."
The biggest benefit of a custom dress form that starts with a three-dimensional scan of the body, according to Allison, is the level of detail it delivers. "A professional form will never capture the sway of a person's back, or sloping shoulders, or the way they stand. It's been a quest of mine, as someone who has worked with many sewers and has sewed a lot, to improve on what exists in a way that's least intrusive to the customer," Allison says. The DittoForm process accurately records a body's topography,…
Start your 14-day FREE trial to access this story.
Start your FREE trial today and get instant access to this article plus access to all Threads Insider content.
Start Your Free Trial
Already an Insider? Log in