Reader Tip: Fit With a Stapler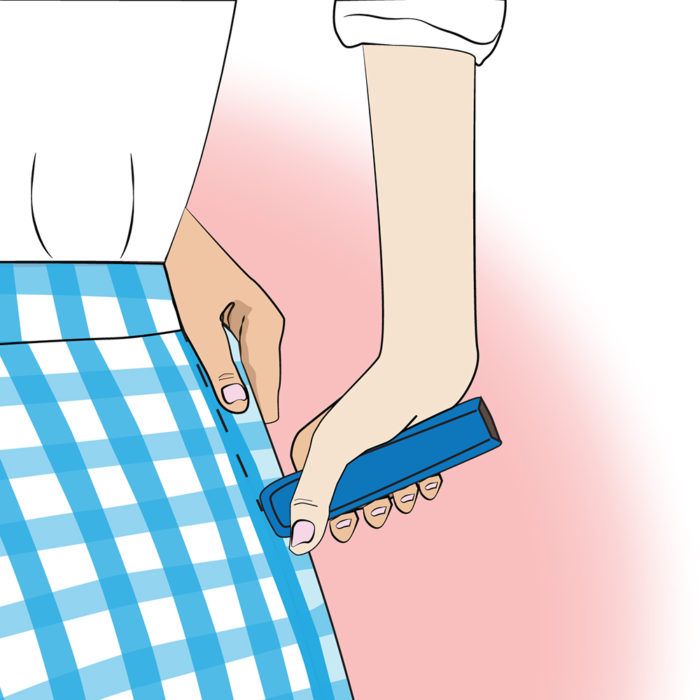 This reader-submitted tip was originally featured in Threads #186 (August/September 2016).
I took up sewing again after 25 years to help with my wardrobe problem. I had lost 90 pounds, with 70 to go. Along the way, I had a breakthrough in fitting pants on myself. I decided to make a master pant pattern and began by cutting a basic pant in 1-inch gingham, using my hip measurement to select the size. I didn't have a helper, so I stapled the pieces together, with the seam allowances on the outside. Then I fitted myself using the stapler, instead of pins, to adjust the seamlines. I had no problem fitting the back seams and crotch seams with the stapler. I let myself out of the pattern by undoing the center-front seam after I marked the seamline. I sewed the stapled pieces to establish the new seamlines, and I added seam allowances. This process took less than a couple hours working with the stapler. I use the master pattern every time I make a new pair of pants.
-Elizabeth Burgess, Bremerton, Washington


---
Submit your tip!
At Threads magazine, we're always on the hunt for smart tips, tricks, and solutions to help you sew smarter, better, and faster. Send us your great ideas for a chance to be featured in the magazine's Tips department.
Tips can be emailed directly to Threads or mailed to Threads Tips, P.O. Box 5506, Newtown, CT 06470.
We pay for any tips published in our magazine.