Video: An Alternative to Clipping Seam Allowances
Evamarie Gomez and Carol Fresia; Videographer: Jeff Roos
To make a smooth seam along a curved edge such as a neckline or armhole, you need to control the seam allowances. To learn how to keep them flat without compromising the curve, watch this video extra from Threads no. 189 (February/March 2017).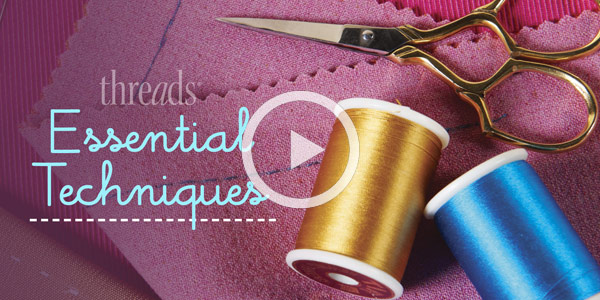 Click to watch more Threads Essential Techniques videos
Get the latest including tips, techniques and special offers straight to your inbox.