Pattern Roundup: Blouses and Tunics for Your Winter Wardrobe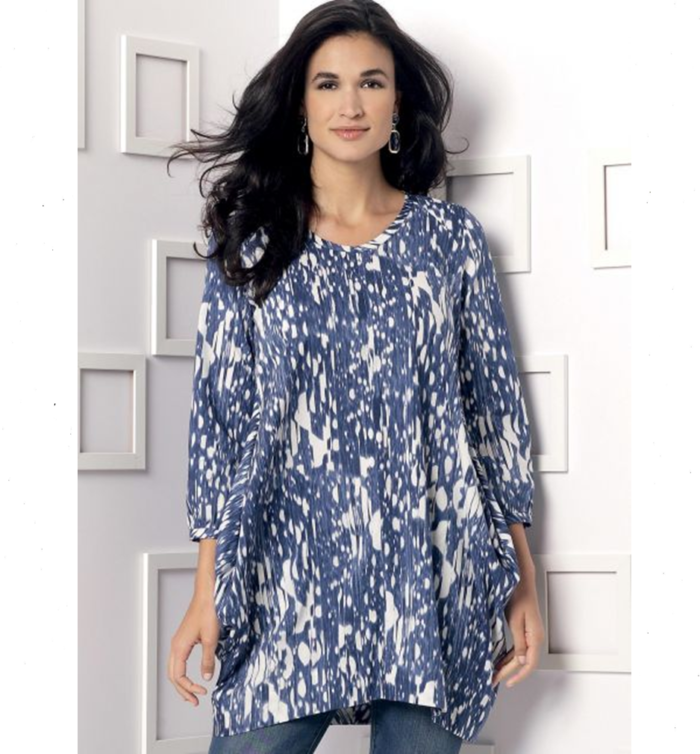 This winter, stay fashionable with these loose-fitting tunic designs from Vogue and McCall's.
Tunic and Blouse Patterns:
Vogue's Winter/Holiday 2016/17 collection has an abundance of patterns for staying stylish when the weather gets colder. Here's a closer look at this season's fun, unique tunics and blouses.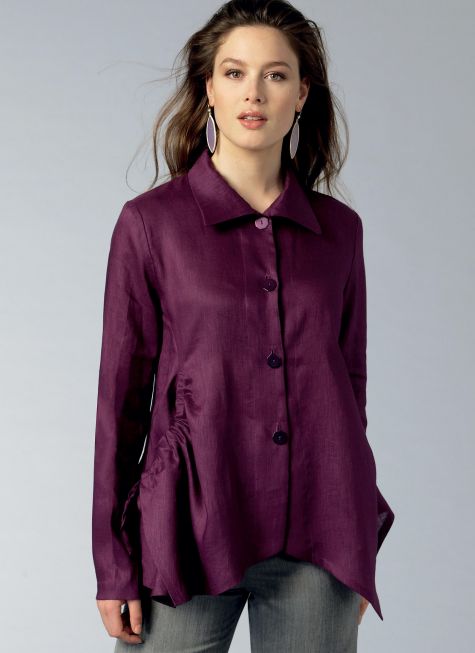 This button-front blouse features an asymmetrical hemline in the front, as well as a drawstring pocket on the right that provides added interest. In place of a pocket on the left, there is a single dart. This design is flattering on many body types.
Vogue suggests fabrics such as silk broadcloth linen, cotton shirting lawn, fine quilting cotton, and wool challis.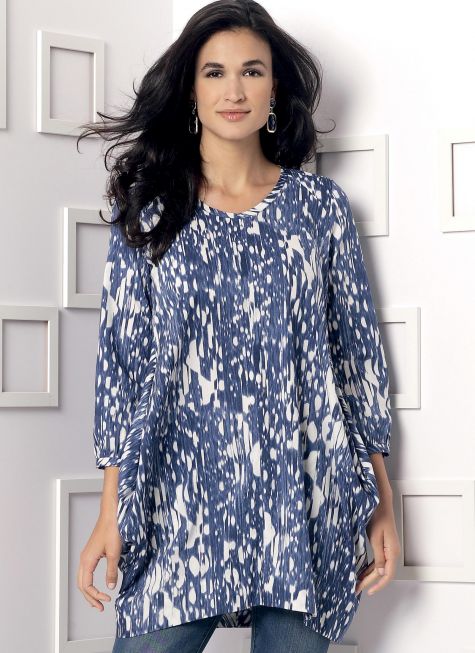 This pullover tunic from Vogue is simple yet beautiful. Its practical design makes it easy to dress up or down with jewelry. It includes forward shoulder seams, back side seams, and slouchy, or draped, pockets.
Fabrics that should be utilized in this design include stretch wovens, silk broadcloth, cotton shirting, gauze, and stable knits.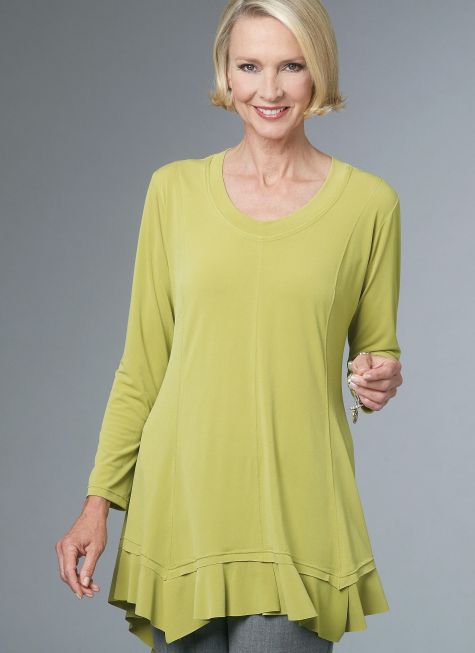 This scoop-neck tunic with contrast neckband has princess seams and a ruffled hemline flounce. There are four variations. Two styles, views A and B, feature an exposed zipper, and the the other two, views C and D, are pullovers.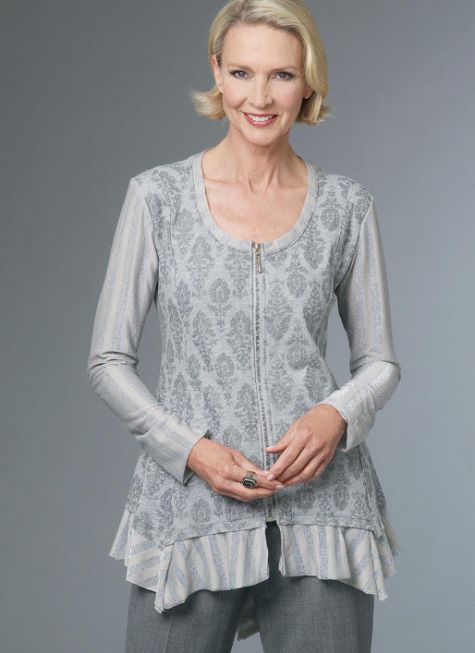 Ideal fabrics for this pattern are moderate stretch knits: lightweight jersey, lightweight double knit, and cotton knit.
McCall's Winter/Holiday 2016/17 collection is certainly not lacking in designs that possess the "chill" factor. Look cool while staying warm in these great tunics and tops.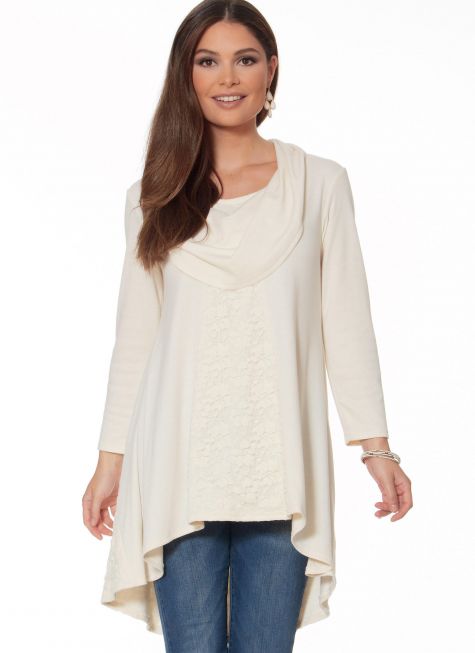 This tunic with deep cowl neckline complements numerous body types due to its loose-fitting nature. It has a trendy high front and low back hemline. Two of the design's three variations feature a center front and center back insert of contrast fabric. 
McCall's urges the use of moderate stretch knits like cotton knit, ponte knit, and novelty knit. For the contrast inserts, stretch lace is recommended.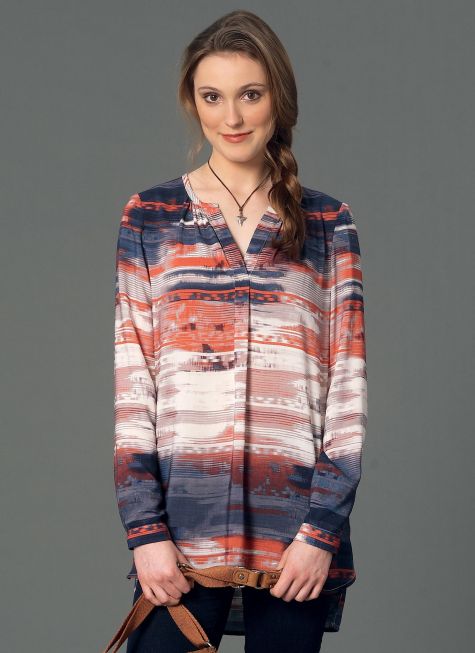 This pullover top has a front band and pleat. The tunic's back includes a pleat and self-lined yoke.
This design can be created as a long sleeve, short sleeve, or cuffed elbow-length top. Two versions of this pattern-A and B-include bias binding around the neckline and gathers. For view B and D, the cuffs are buttoned, while view C features a button tab. Versions B and D offer the high-low hemline style.
Suggested fabrics for this pattern include crepes, crepe de Chine, challis, and charmeuse.
Let us know what you think of this collection and if you would make any of these designs. If you are looking for something to style these tops with, visit my previous post about skirts, which are perfect to make for the winter!