Pattern Roundup Summer 2017: Rompers and Jumpsuits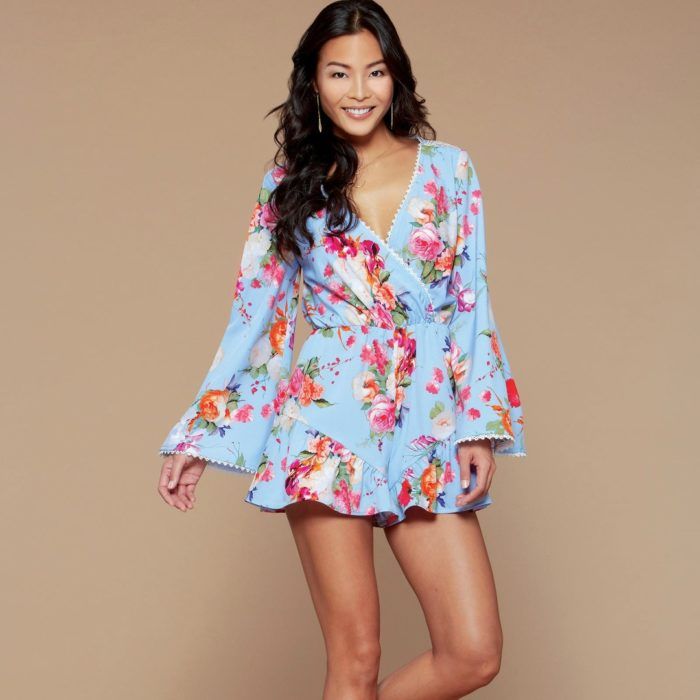 Summer sewing often includes skirts, shorts, and dresses. This season, why not try sewing a few rompers? These fun summer garments can be sewn in various fabrics and designs, giving you options for casual and elegant styles.
We've collected a few of our favorite romper patterns from the McCall's, Simplicity, and New Look Summer 2017 collections. This garment style may be the perfect unexpected addition to your summer wardrobe.
McCall's 2017 Collection Rompers: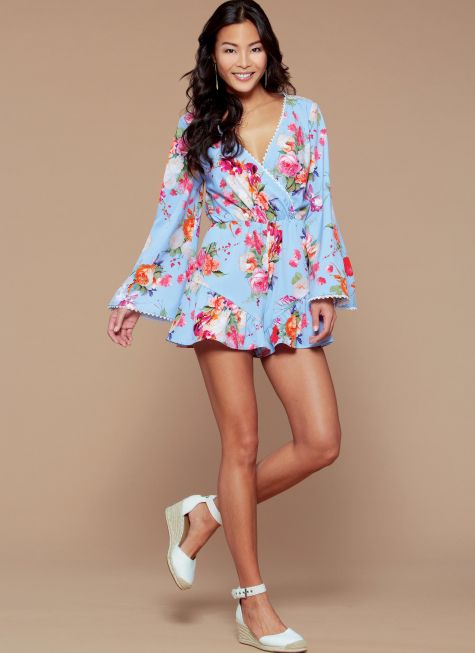 McCall's 7577 can be worn in spring and summer. This loose-fitting, wrap-style bodice romper has several sleeve styles: flared long sleeves with lace edging; long sleeves with layered flounces for extra volume; or sleeveless. Lace can be used for the romper's back yoke to make the design unique. The pattern also offers a wide-legged jumpsuit option, if you prefer more coverage.
Suggested fabrics for this design include challis, crepe de Chine, rayon blends, and knits. For the contrasting back yoke on Design A, lace should be used.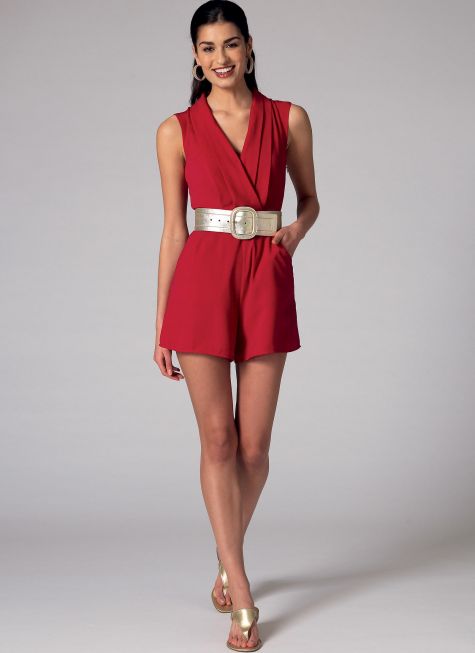 McCall's 7366 romper or tapered-leg jumpsuit has a lined and fitted bodice with two dramatic options at the neckline. Versions C and D feature a V-neckline with pleated band that extends into a standing back neckline. Versions A and B have a plunging neckline and bodice front pleated into a neck band. The back of Versions A and B has an overlapped cutout. Version D, unlike the others, has cap sleeves.This romper stands out from the rest due to its helpful front pockets. This pattern can be belted to add chicness.
Fabrics that can be used for this design are stable knits and medium-weight wovens such as crepes, challis, and cotton blends.
Simplicity 2017 Collection Rompers: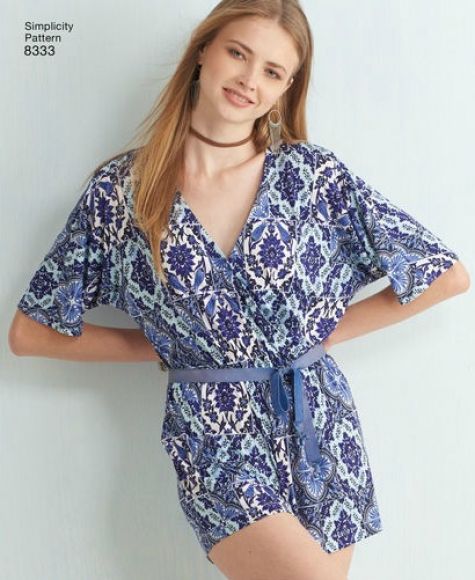 Simplicity 8333 romper can be lengthened into a jumpsuit or be made into a dress. The dress has two length options: at the ankles with a side slit or knee length. The pattern's V-neck, crossover bodice design allows for a tie halter top or elbow-length kimono sleeves. The pattern also features a cinched waist, which is flattering to any figure. There are instructions to make a belt, perfect for versions C and D. Styles A and B have a built-in drawstring belt.
This pattern is best made with stretch knits such as ITY (interlock twist yard), jersey, and terry.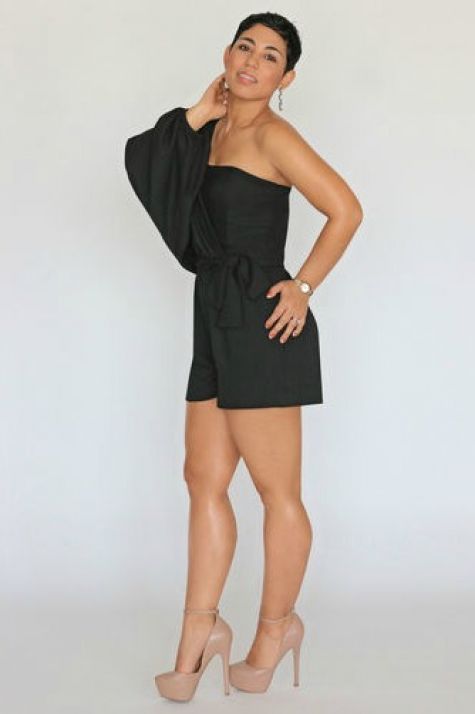 Simplicity 1115 is a Mimi G pattern. The designer, known for promoting body confidence through her styles, makes no exception this time. The romper/jumpsuit pattern is youthful and elegant at the same time. Its asymmetrical bodice has one sleeve, and there is a version for making the garment strapless. A tie belt can be added to enhance any of the three variations.
Challis, charmeuse, crepe, crepe-backed satin, silky types, and jersey are acceptable fabrics for this pattern.
New Look 2017 Collection Rompers: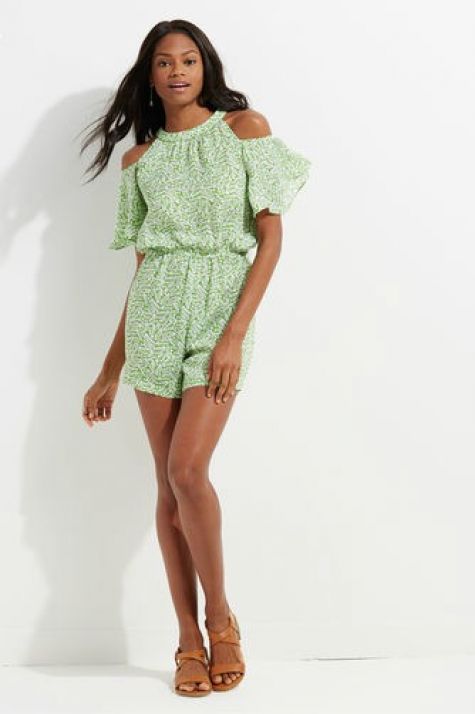 New Look 6489 can be sewn as a romper, a wide-legged jumpsuit, or into two different length dresses. There are four pattern variations and each has a different bodice detail. The romper has a high neck and cut-out sleeves, while the sleeveless jumpsuit is high-necked with a back hook-and-eye closure. The two dresses feature ruffle overlay options: The longer dress's ruffles meet the waist, while the slightly shorter dress has asymmetrical ruffles. All the variations feature cinched waists, but A and D have drawstrings in place of elastic.
New Look suggests the use of batiks, chambray, charmeuse, cotton lawn, cotton types, crepe de Chine, double georgette, gauze, lightweight linen types, silky types, and voile.
What are your thoughts about these fun rompers? Let us know in the comment section below. We look forward to hearing from you. In the meantime, enjoy the warming weather!