Notions: Handy Clamps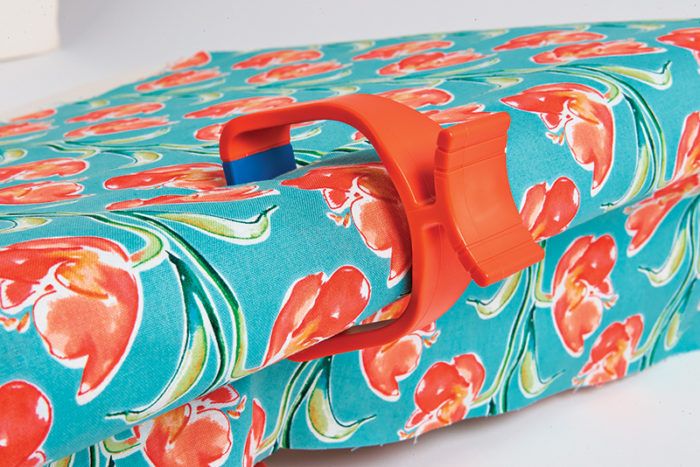 This was originally featured in the Notions department of Threads #189 (February/March 2017).
Everyone needs a hand from time to time, especially when wrestling bulky fabric or to keep notions in reach. The Quilter's Clamp by Noble Notions is a versatile "hold it" tool. Made of plastic with rubber tips, the clamp is 2-3/8 inches deep and 2-1/4 inches wide. The 3/4-inch opening spreads to about 2 inches to clasp onto edges. Multiple clamps hold a quilt during long-arm quilting, or keep fabric stretched during embellishment. The clamp's back has a curve that serves as a hook for hangers, notions, or whatever you need. The clamp is available in a variety of colors, singly or in packs of three.
Available from NobleNotions.com for $6.75 each or in a $16.99 three-pack.