Clover Mini Wonder Clips | Notion
These clips come in multiple colors and can be used for a variety of projects.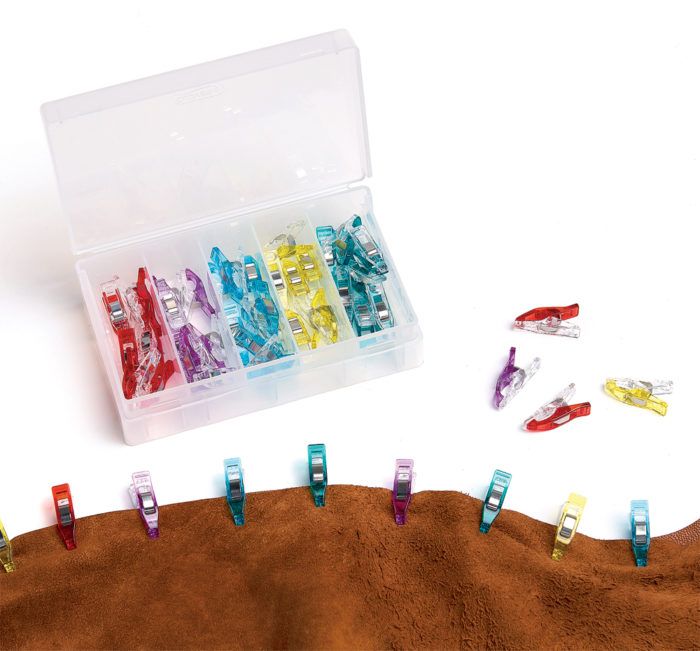 Clover Mini Wonder Clips are ideal for securing fabric layers in tight areas and for small projects. The clips are 1 inch long by 1/4 inch wide, tapering to a diminutive 1/8 inch at the tip. The clips open to 5/16 inch and clip as deep as 1/2 inch.
The small size and flat bottom enable clipped fabric to slide along the sewing machine bed. The colors can be used to differentiate garment sections, sewing processes, or seam allowance widths.
Clips are a smart alternative to pins when you are working on vinyl, leather, thick pile, or multiple fabric layers. They don't pierce holes, snag delicate textiles, or get lost in shaggy fur or lofty fleece.
This was originally featured in the Notions department of Threads #191, June/July 2017, p. 16.