Stylish Wrist Ruler | Notions
This stylish wrist ruler allows you to make sewing measurements wherever you may be.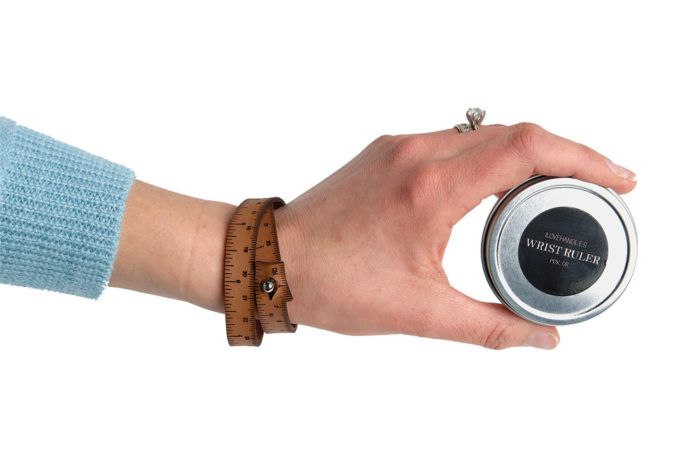 The Wrist Ruler keeps a measuring device at hand, and it makes a cool style statement. The flexible leather band is engraved with inch and centimeter measurements. The rulers are made in the United States by ILoveHandles in small runs, are individually numbered, and are packaged in a 2-5/8-inch-diameter round tin. Choose medium brown, dark brown, or black leather and 15-inch to 19-inch lengths that wrap around your wrist twice.
Available on Amazon:
This was originally featured in the Notions department of Threads #190, April/May 2017.